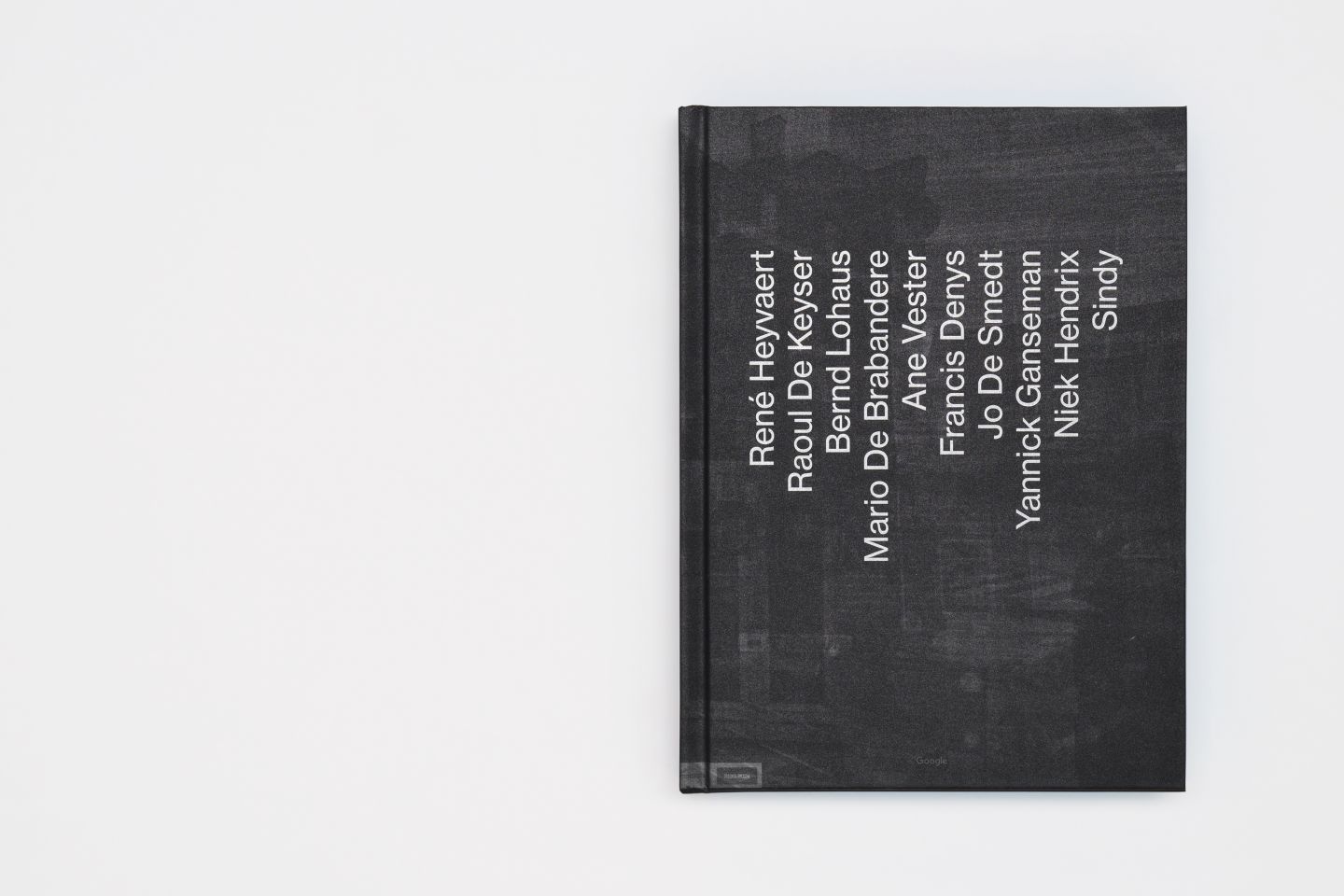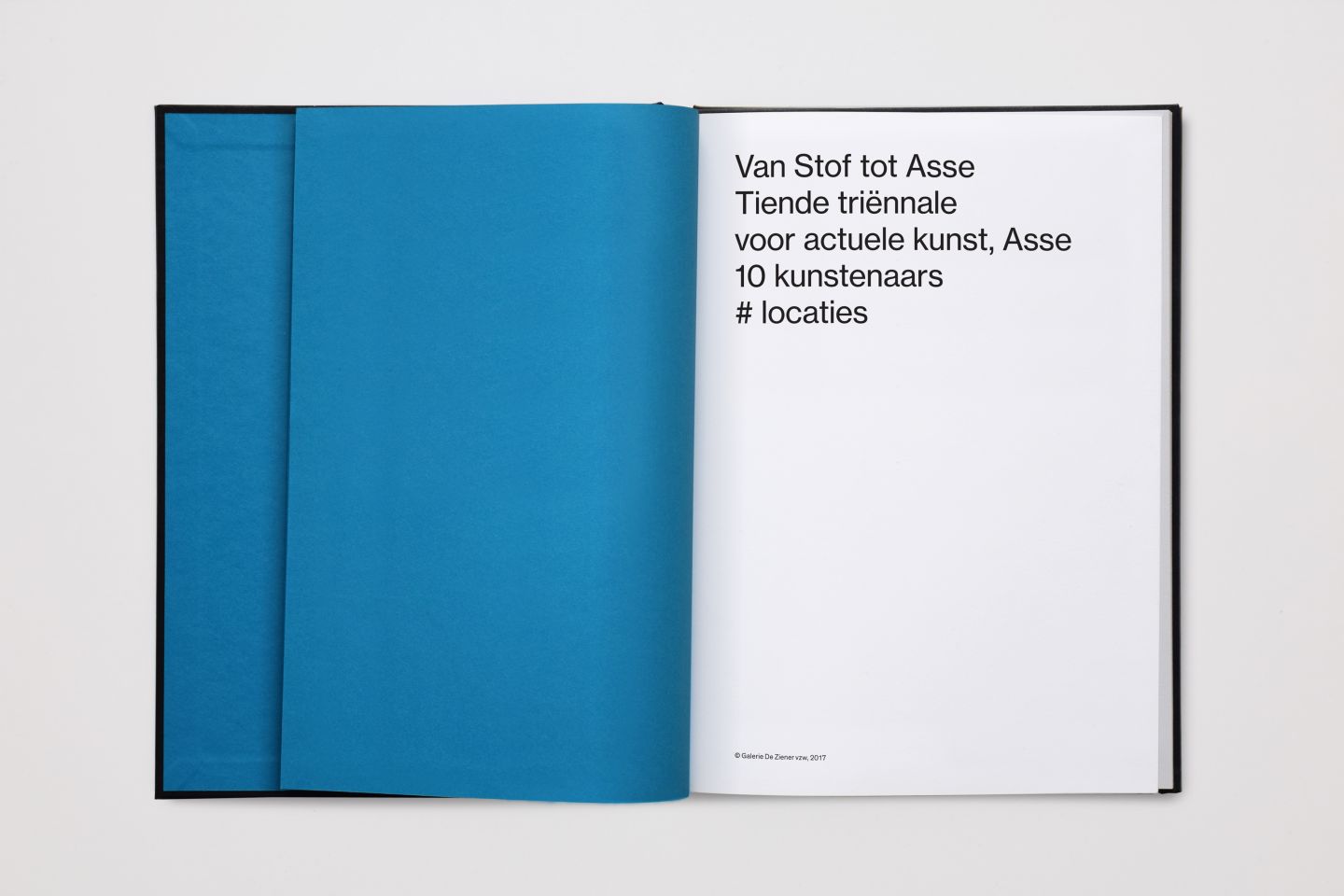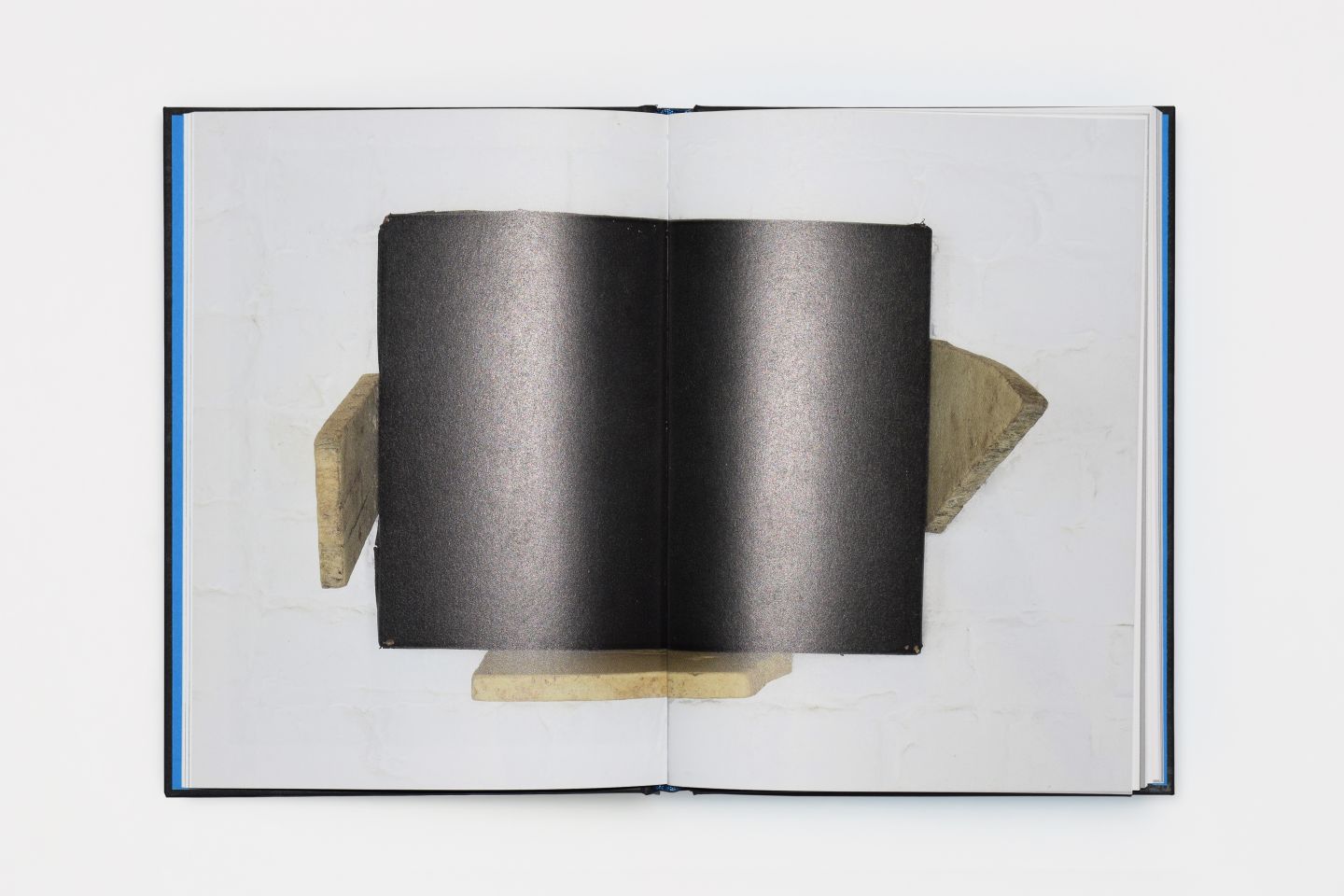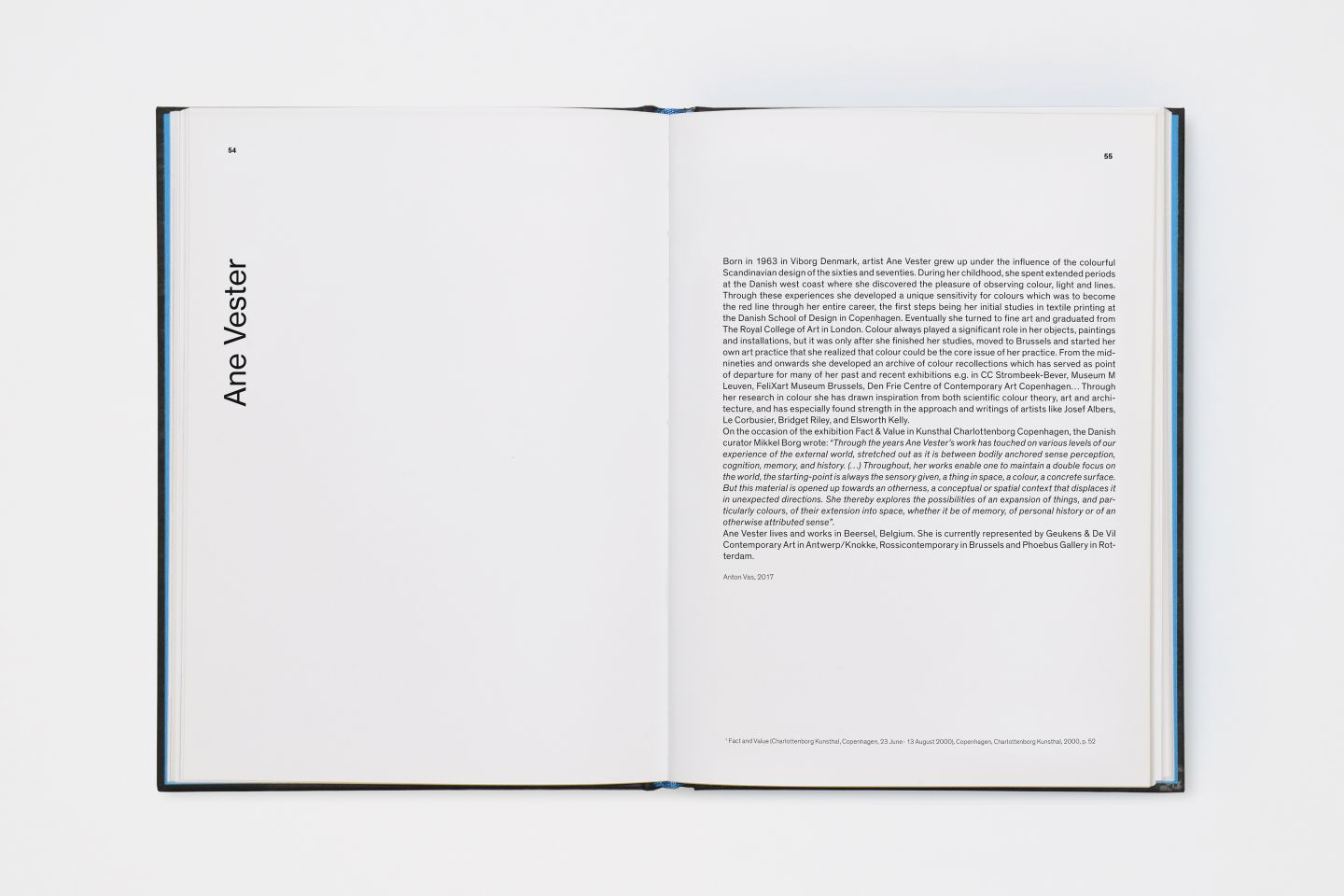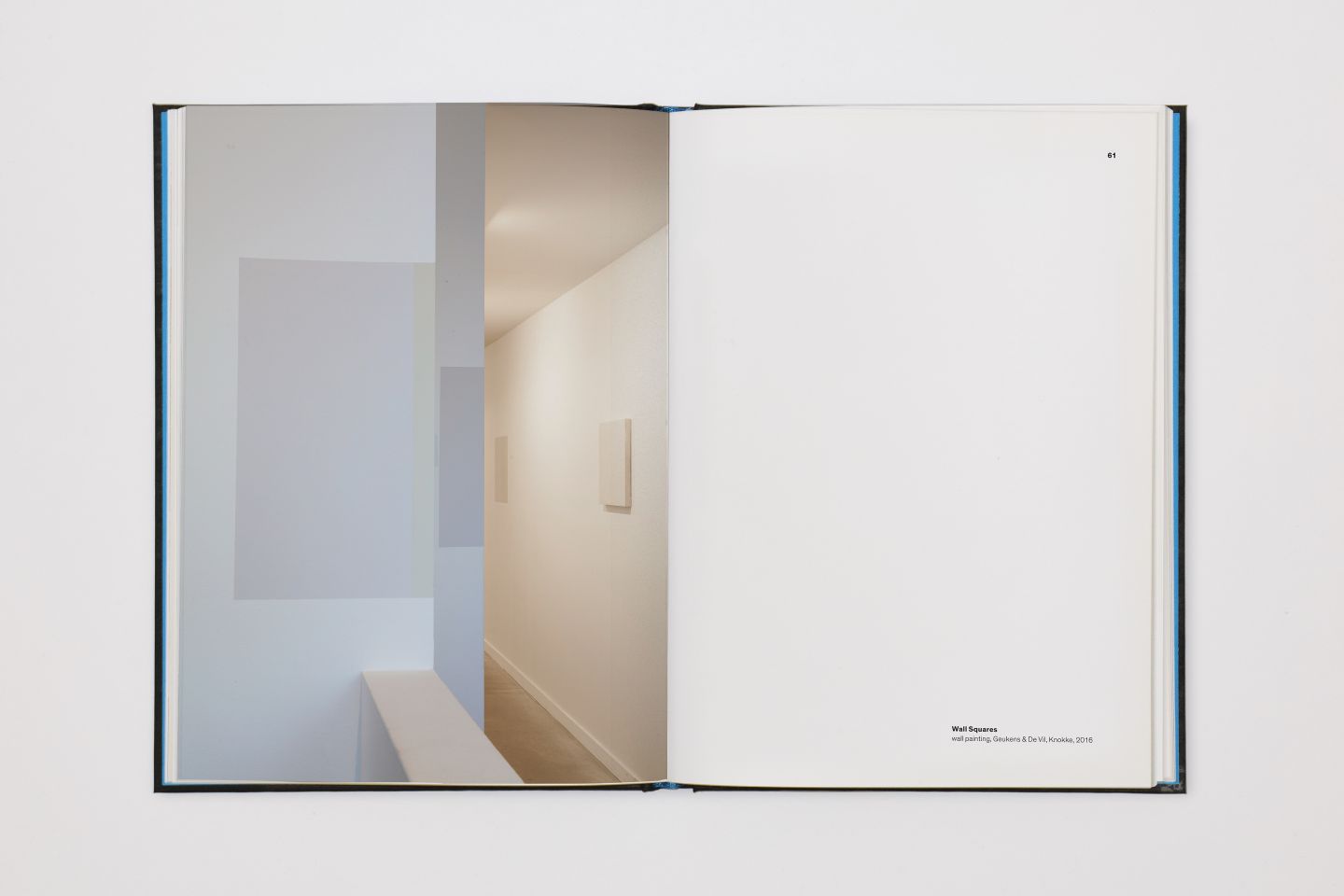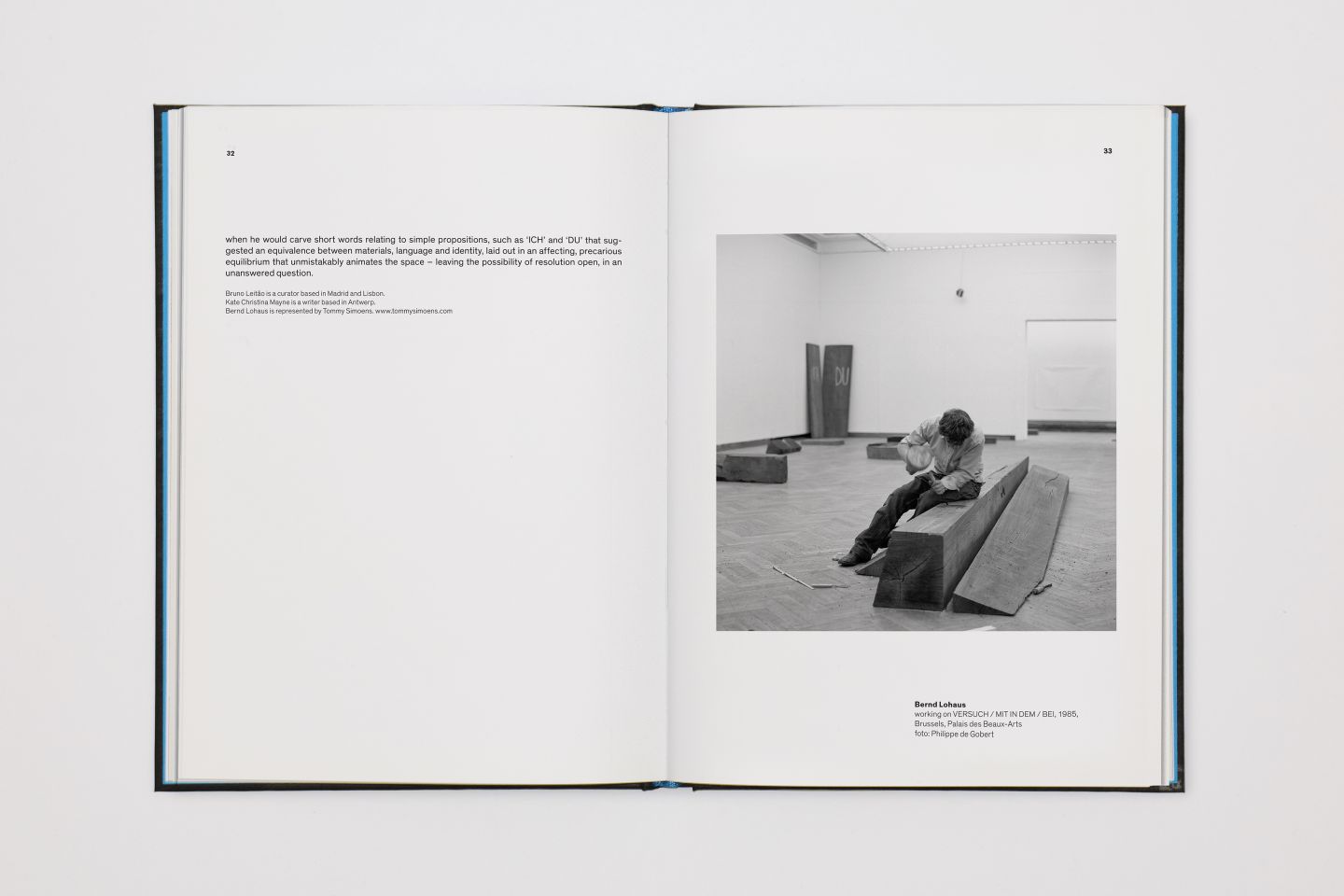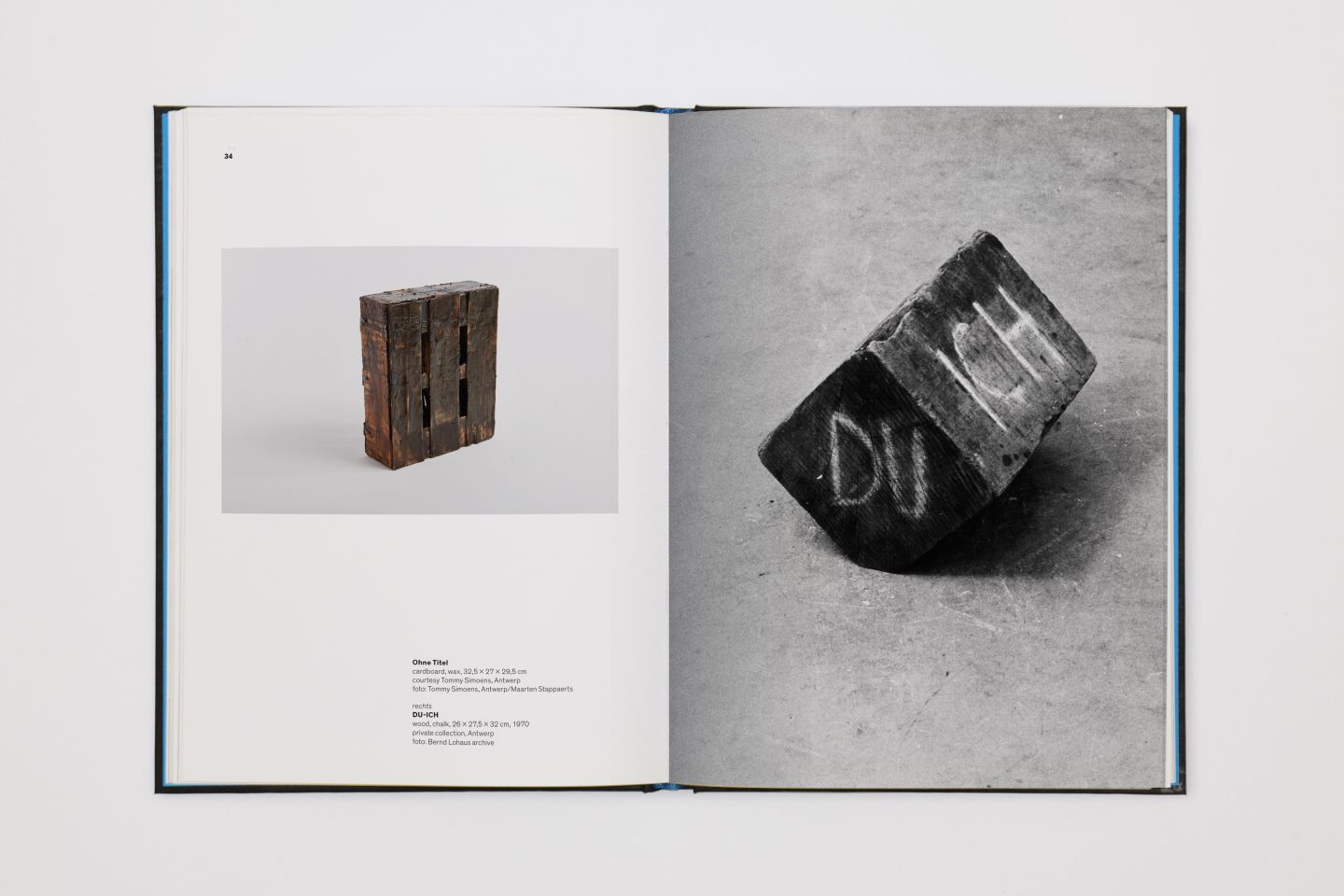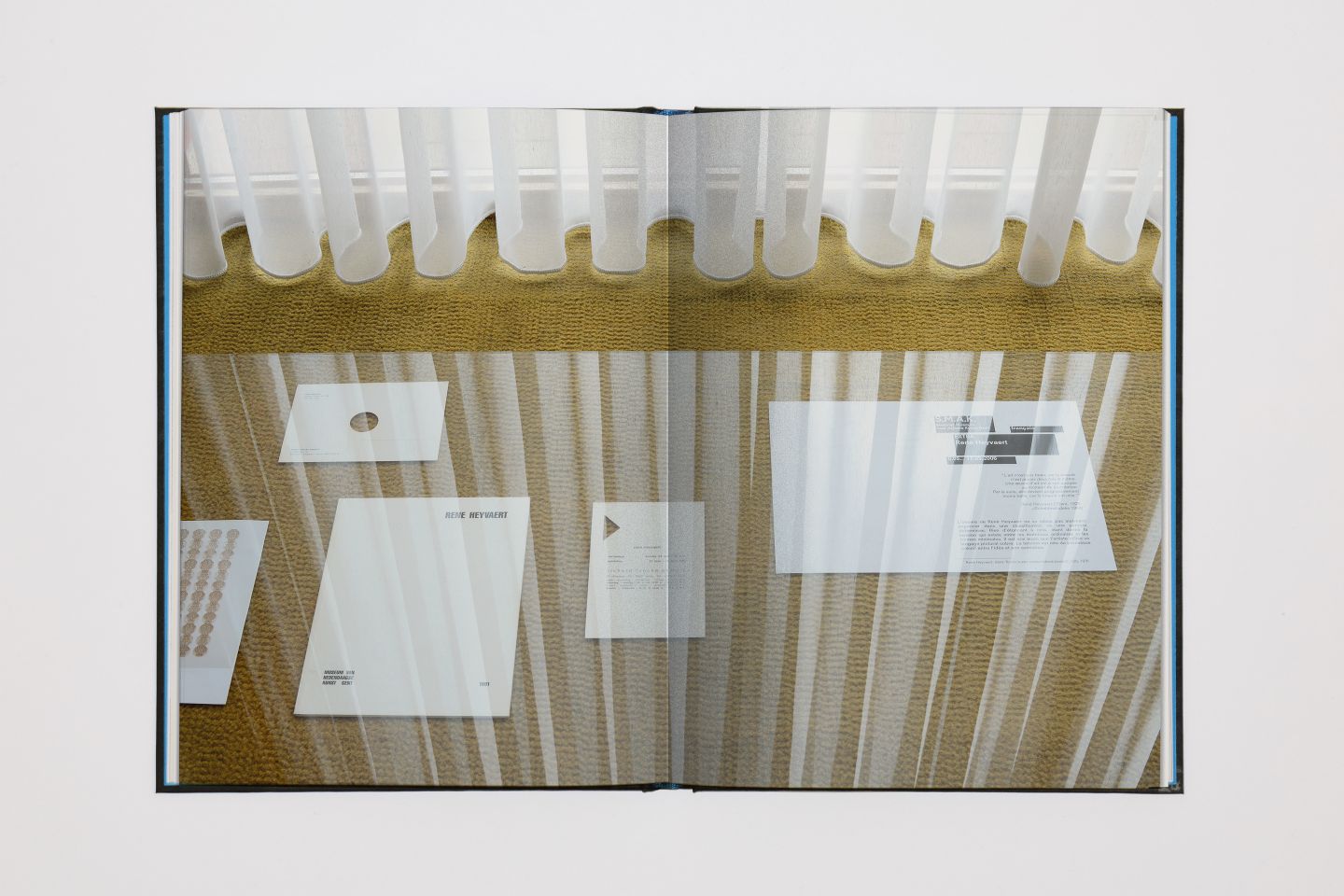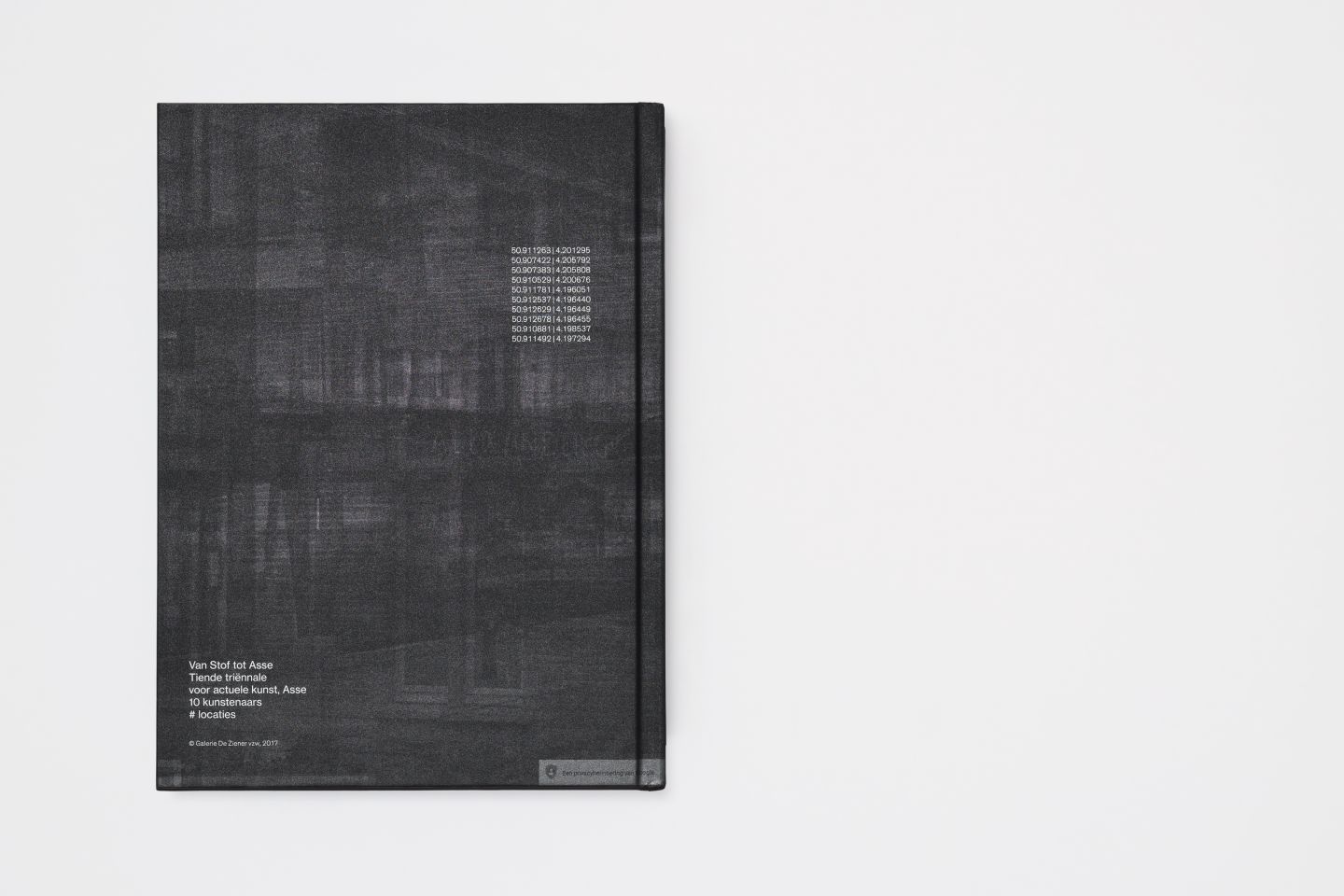 Info
Van Stof tot Asse 2017
Exhibition catalog accompanying the triennial exhibition of contemporary art. Commissioned by Galerie de Ziener. The concept of this book is based on the phenomenon of the disappearance of the original functions of buildings in today's city. This is happening under the pressure of e-commerce and speculation by property developers. Google Street View screenshots of these properties were layered over each other in black and white to create a shadowy black cover image. In a silver colour, both this image and the text were printed on a black felt paper. On the reverse side are the GPS coordinates. The spot where a building once stood, where the artist was active, remains ever present.
PMS silver ink printed on Plike Black 120g, quadri on Arctic Volume white 130g, 128 pages, ft 17 x 23,5 cm. Typefaces: Neue Haas Grotesk Text Pro & Theinhardt. © Galerie de Ziener & Hugo Puttaert/visionandfactory (2017).