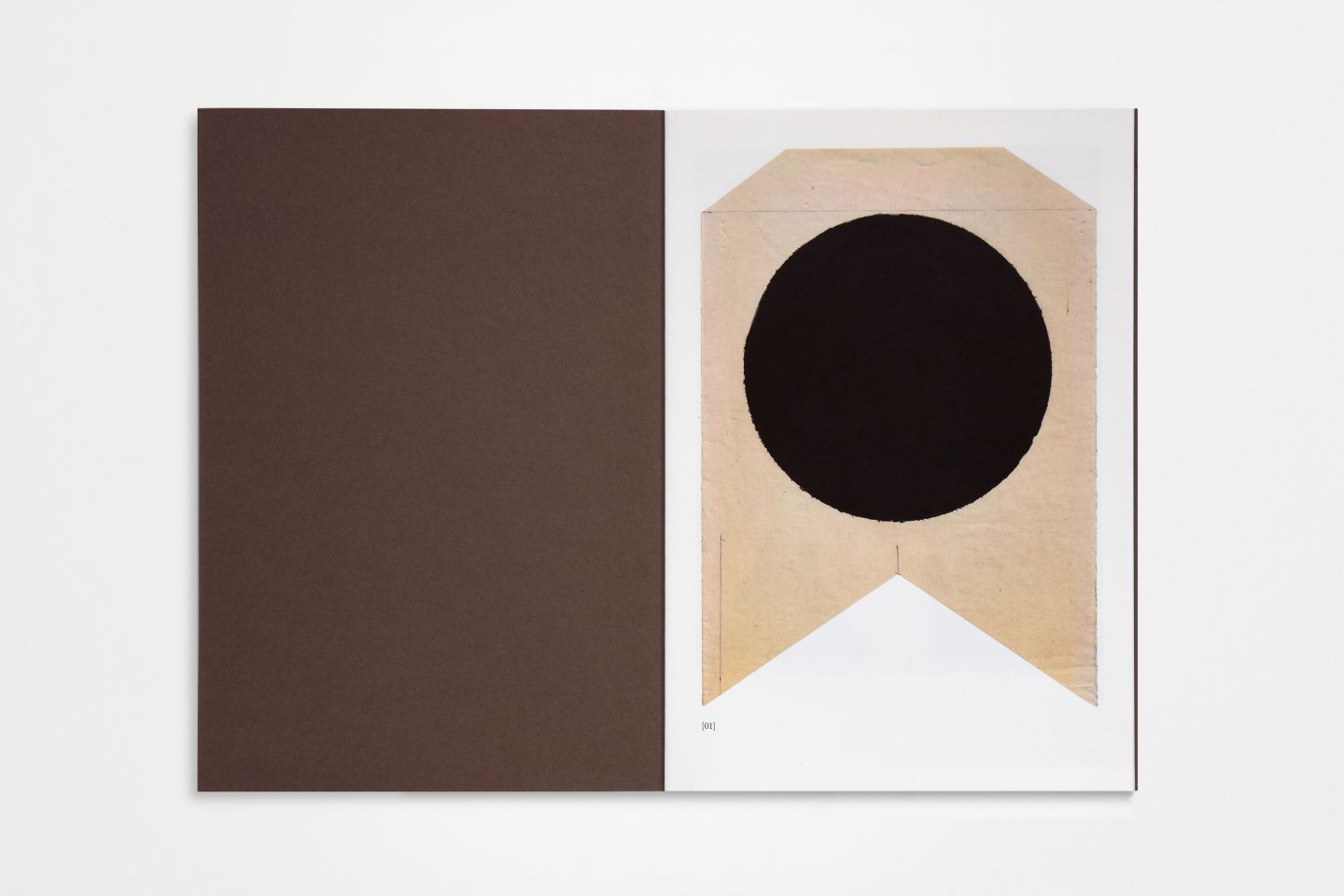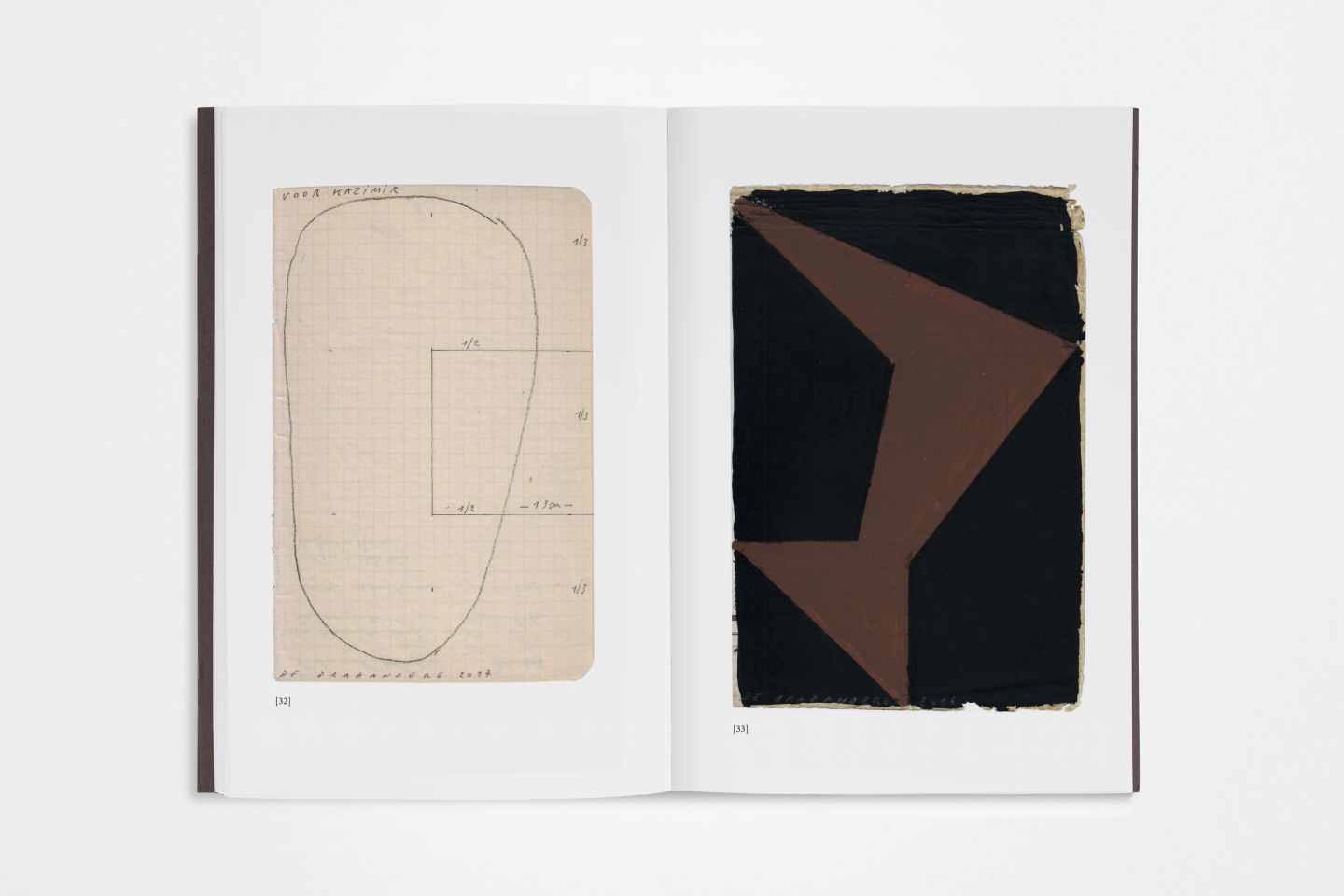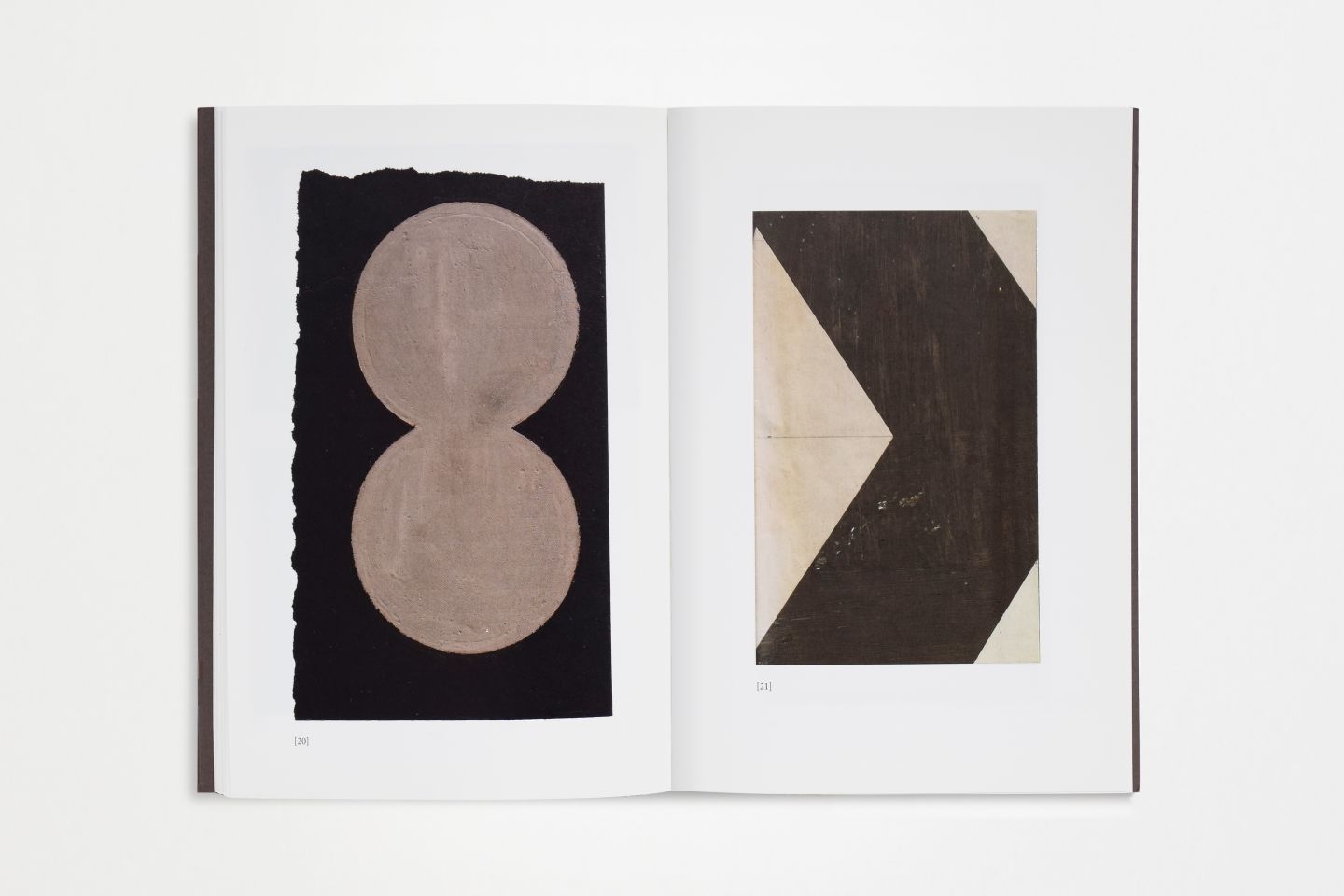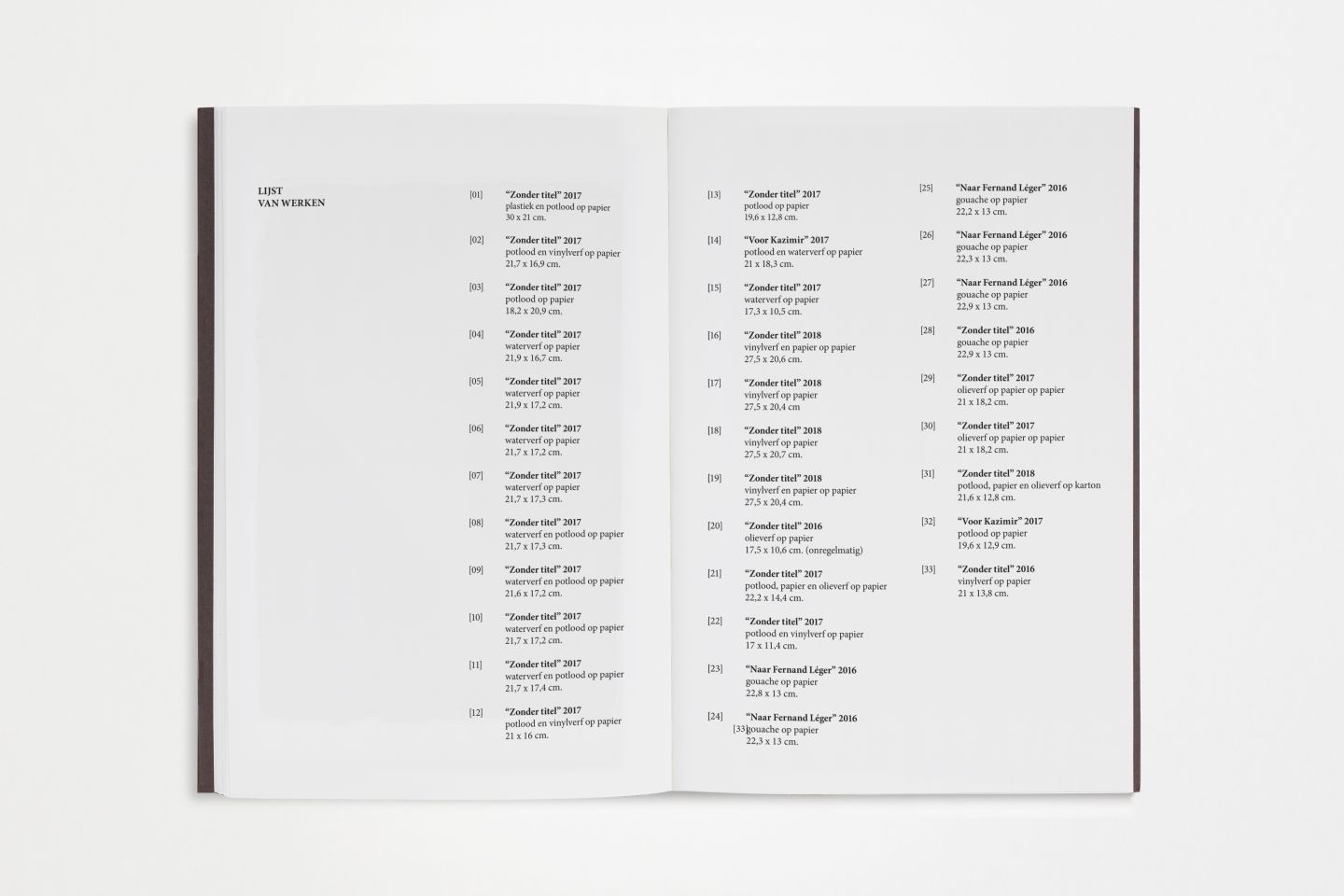 Info
Mario De Brabandere – art catalogue. Commissioned by Galerie de Ziener.
This catalog was published on the occasion of Mario De Brabandere's exhibition 'Toewijding' at gallery De Ziener. The result came about after an intense collaboration with the artist, using Hans Arp's small artist's books as a source of inspiration. Only shades of brown were used, but the cover was printed with a typography in ultramarine blue. The transparency of the ink gave rise to an indefinable purplish color.
Cover: 1 PMS on Gmund Colors Matt 06 brown 200g. Inside: quadri offset printing on Arctic Volume Ivory 135g, 32 pages, ft 17 x 24cm. Typefaces: Goudy Old Style, Minion Pro & Theinhardt. © Galerie de Ziener & Hugo Puttaert/visionandfactory (2018).