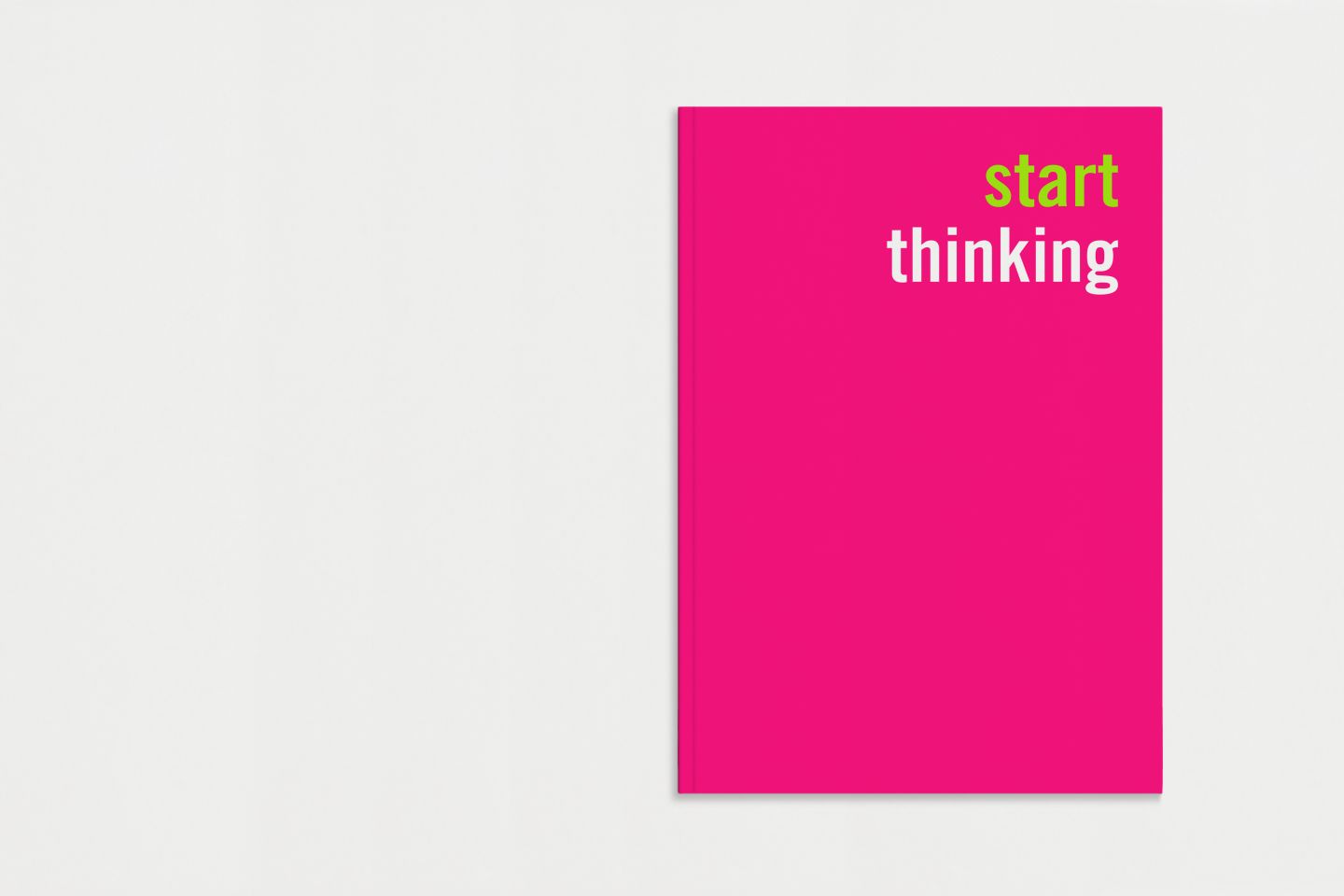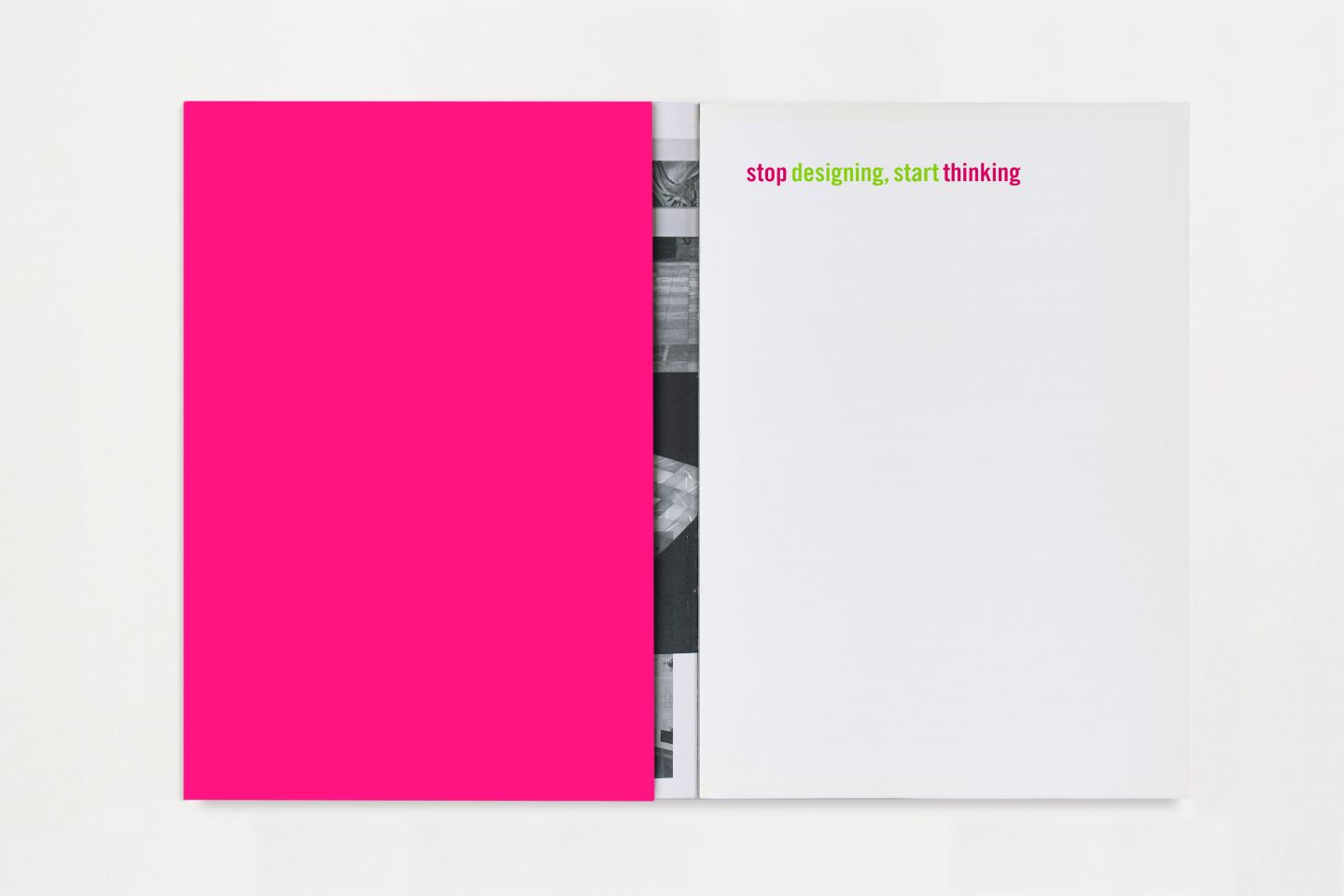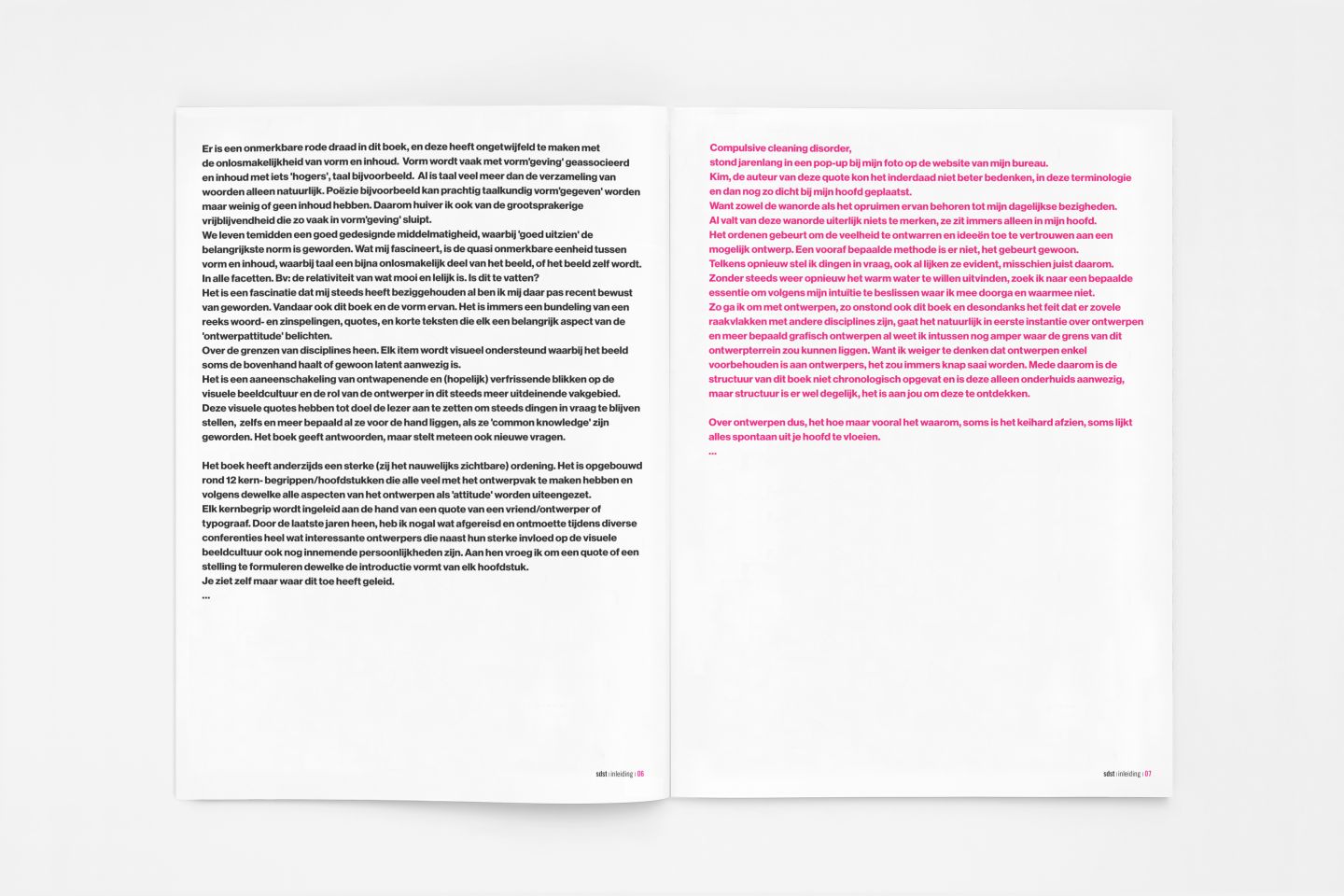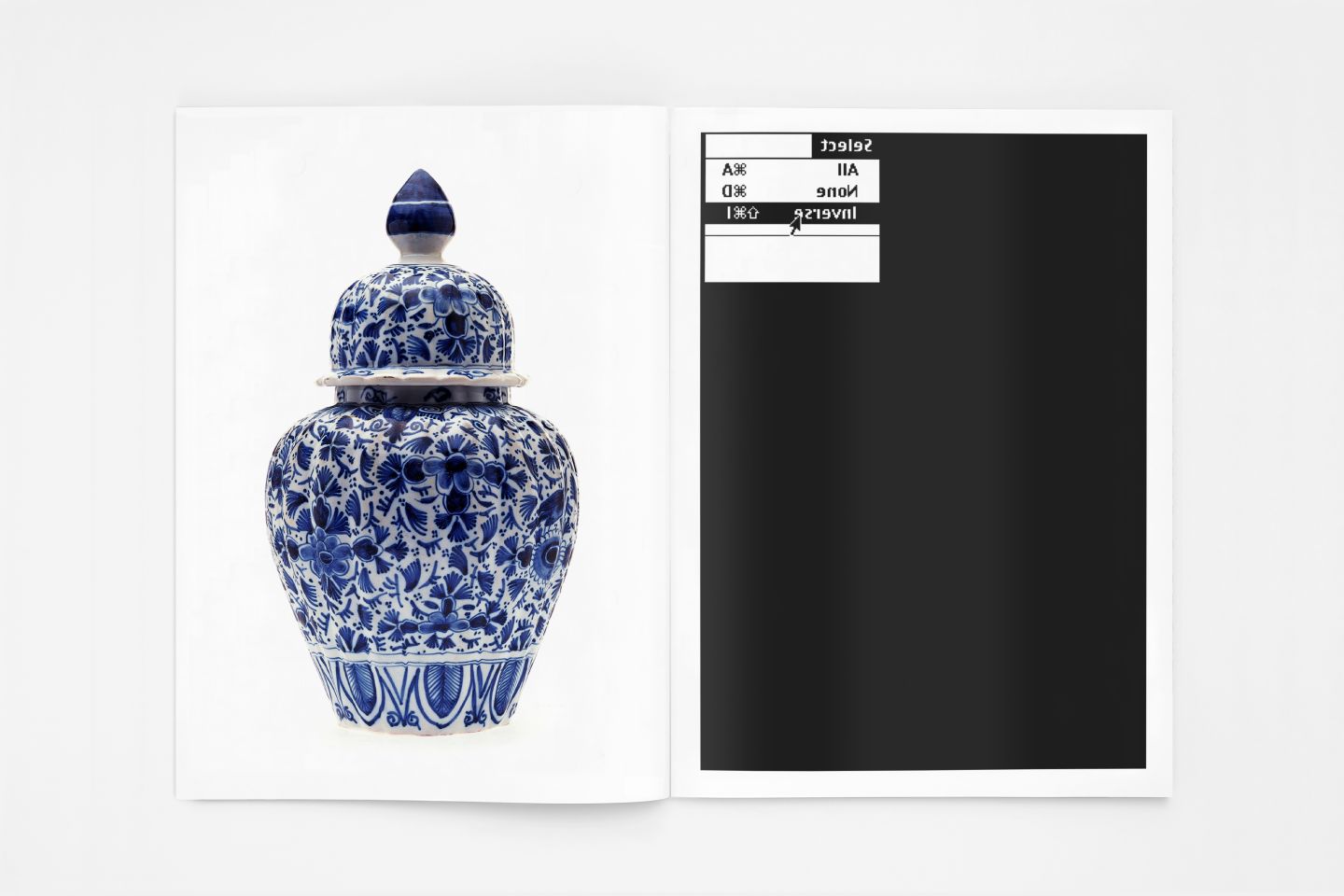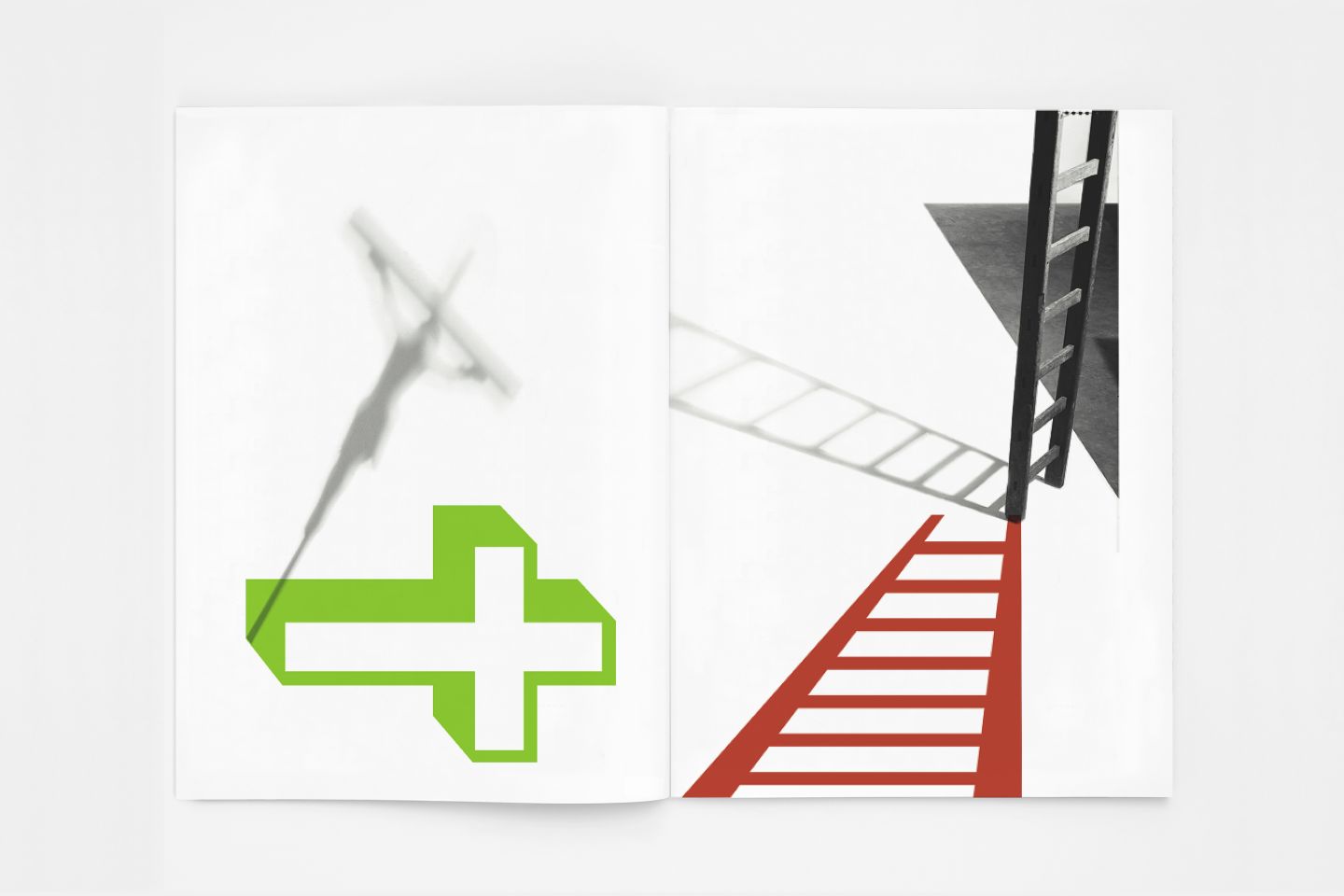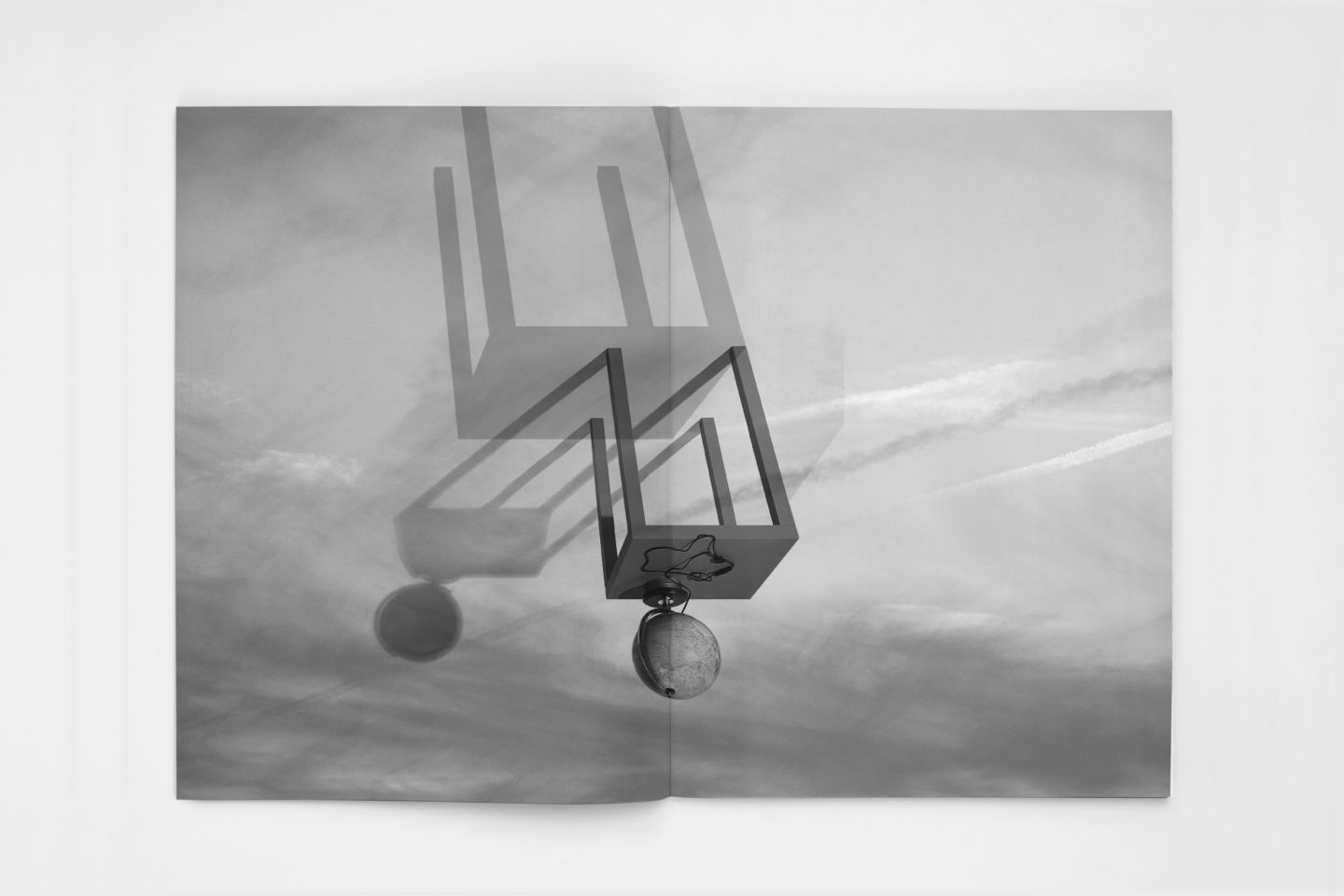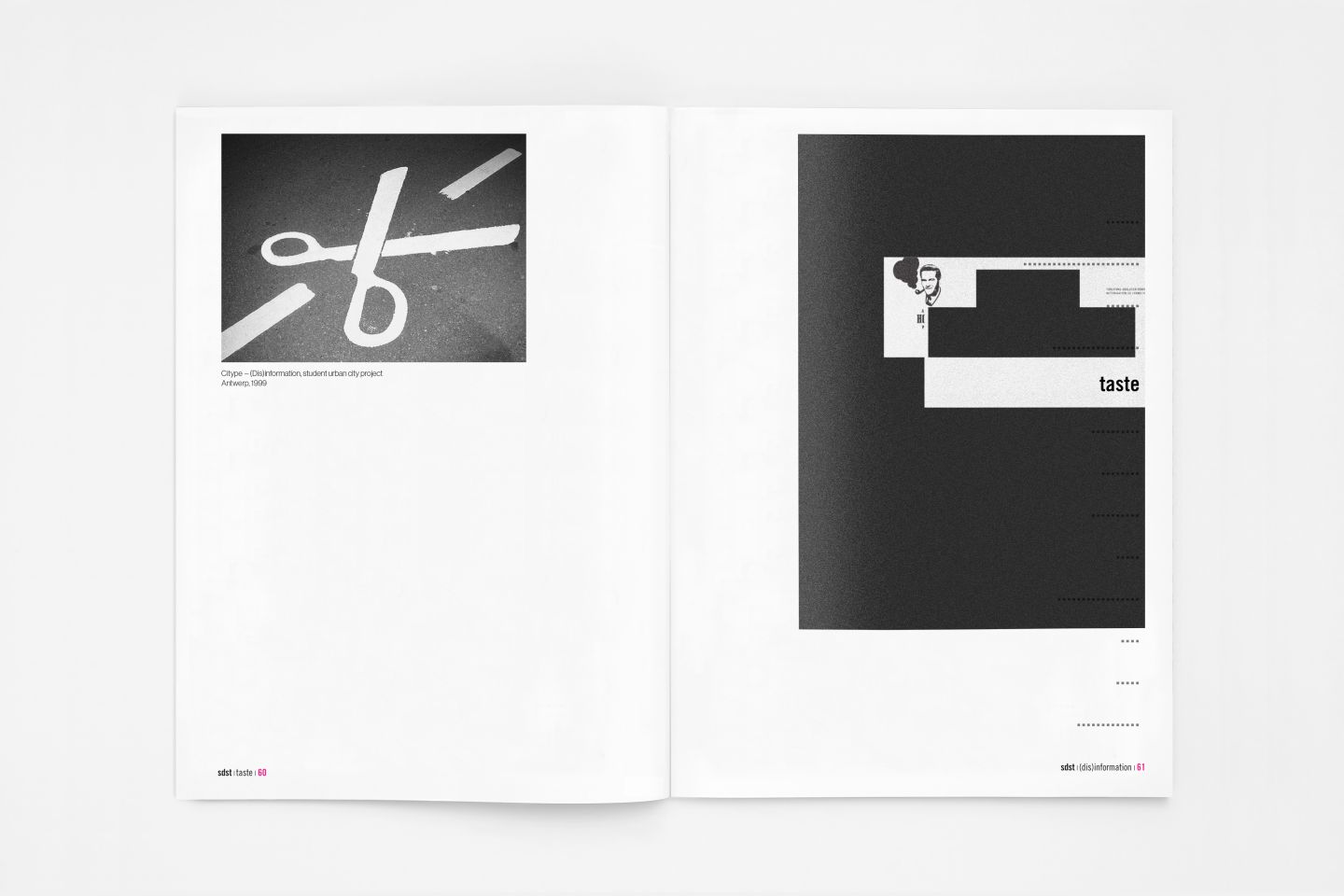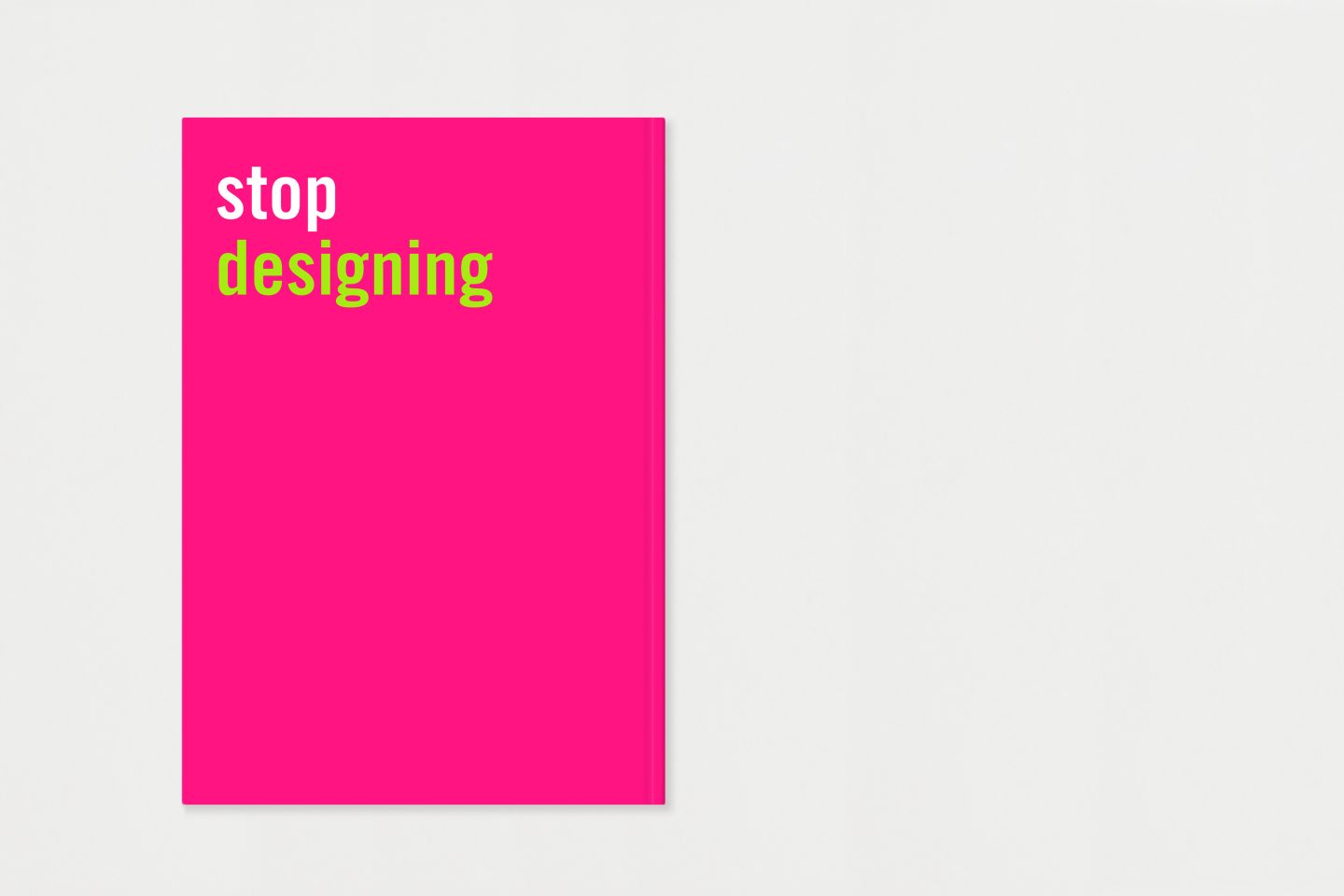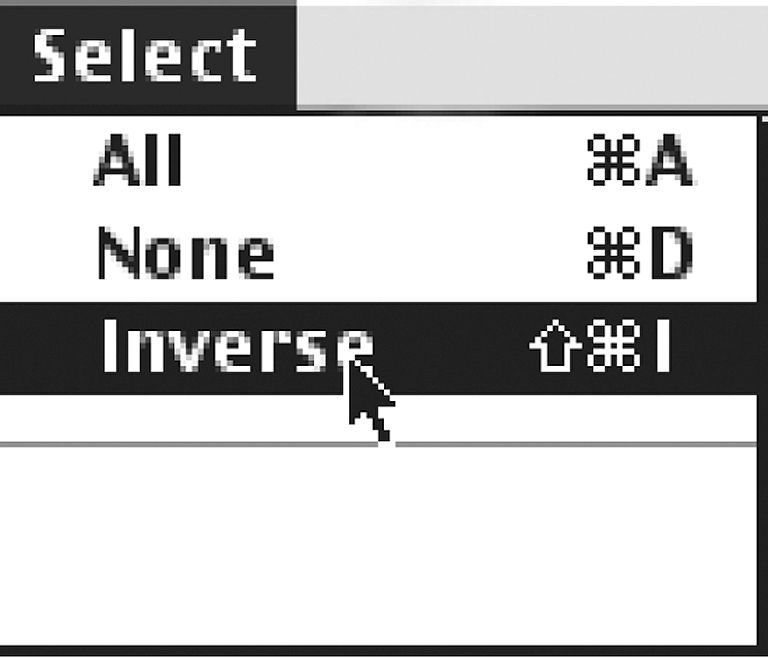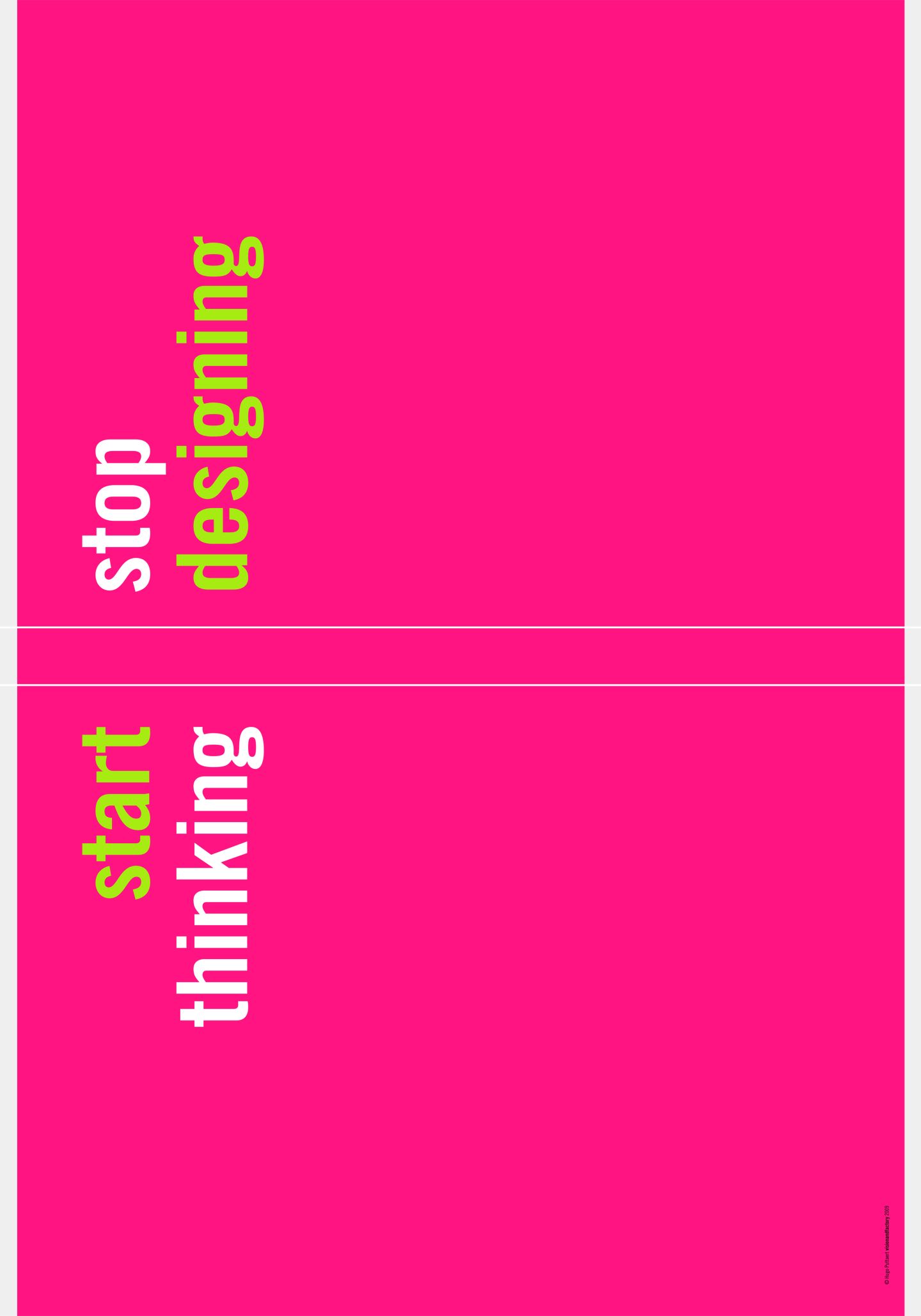 Info
Stop Designing Start Thinking
SDST was a book concept conceived in 2004 at the invitation of a leading international publisher. The ambition was to kick open doors in the design world and debunk formulae of success. It was to be compiled from my own experiences, supplemented by essays, work from my studio and from my students. However, it remained a project because at the time there were other obstacles to overcome in my studio and my teaching career. Later this project merged into another book, 'Think in Colour', published in 2014 by MER Paper Kunsthalle. The poster was re-released in 2022.
Approximate 192 pages, paperback, ft 17 x 23.5 cm. Typefaces: Neue Haas Grotesk & Trade Gothic. © Hugo Puttaert/visionandfactory (2004).