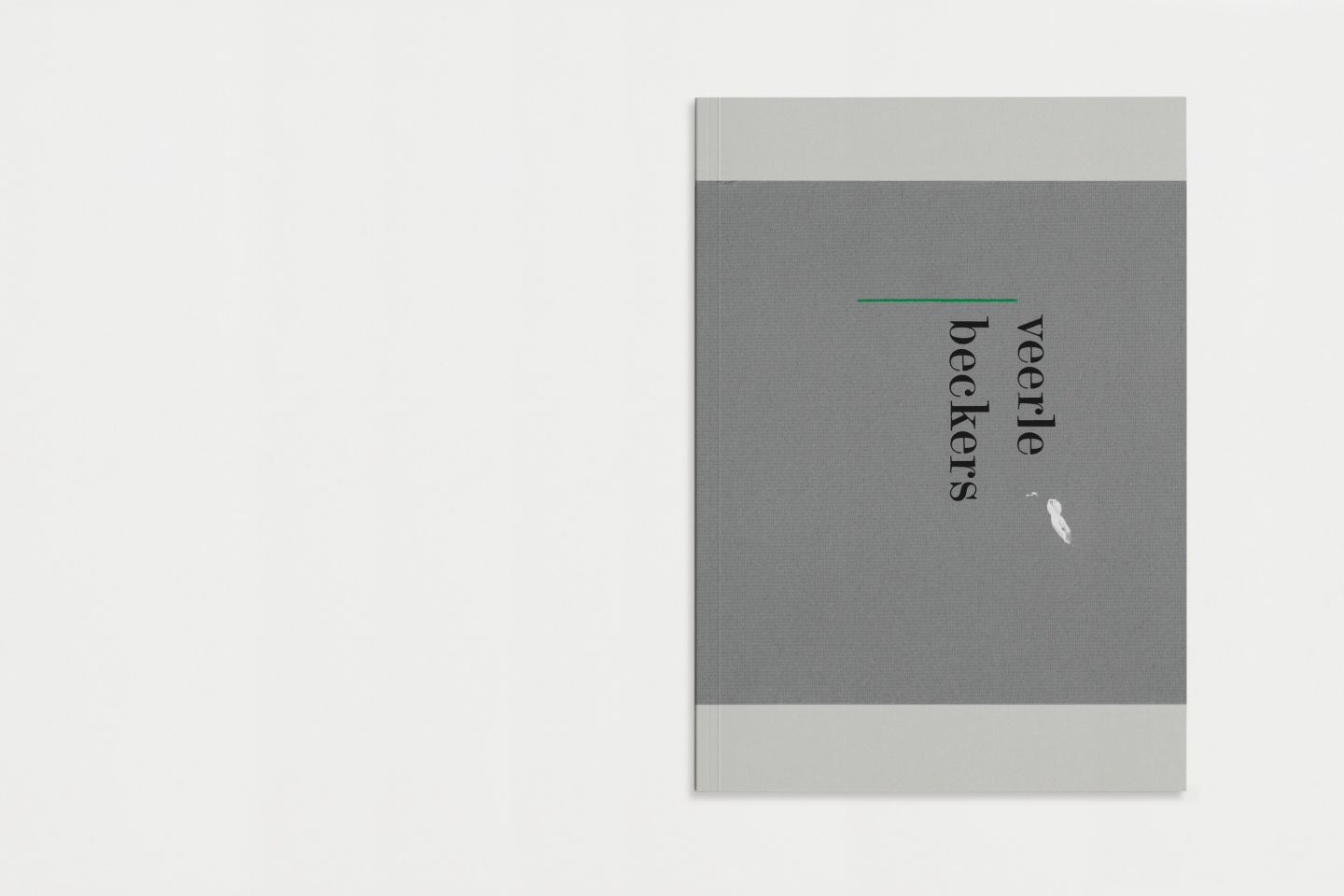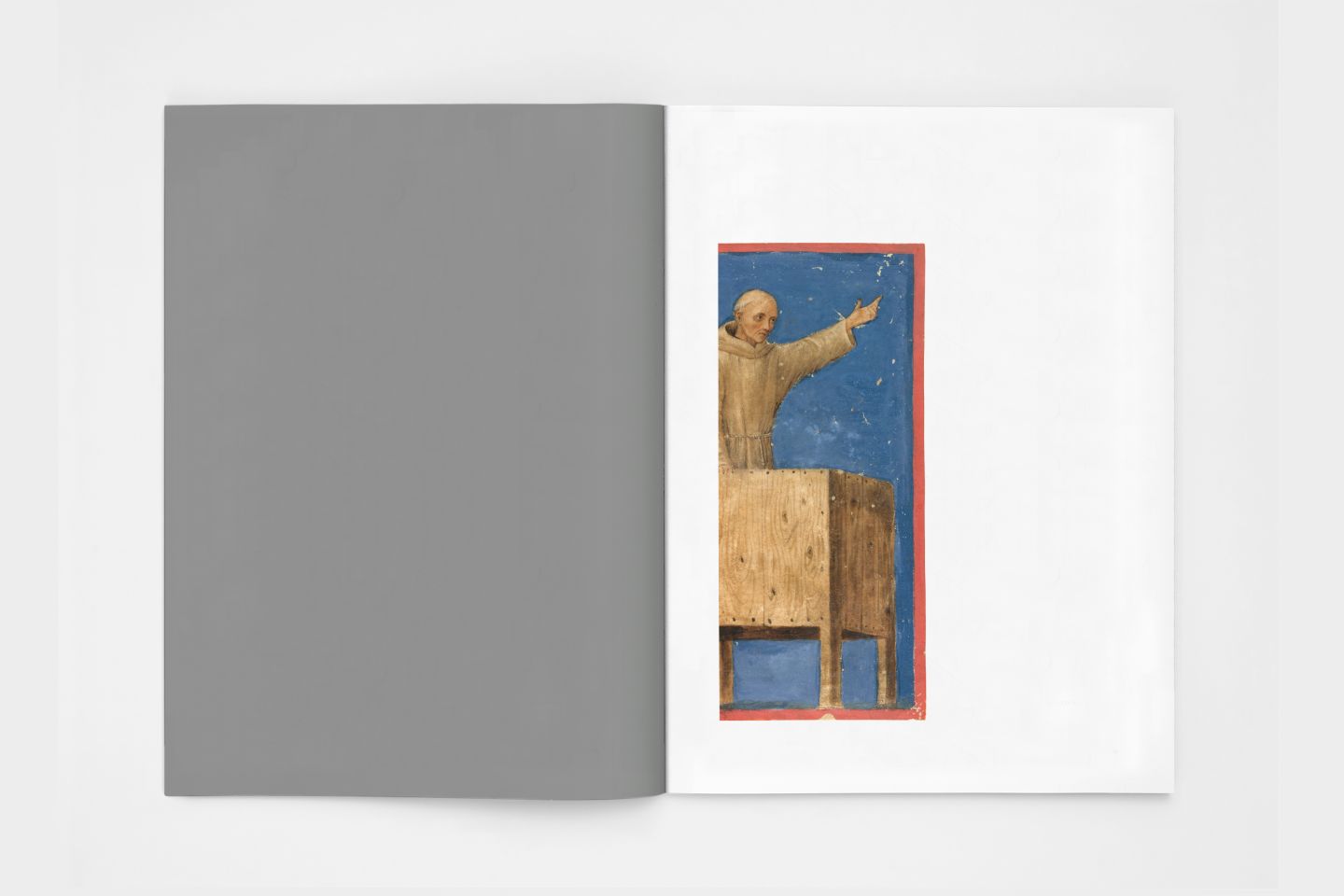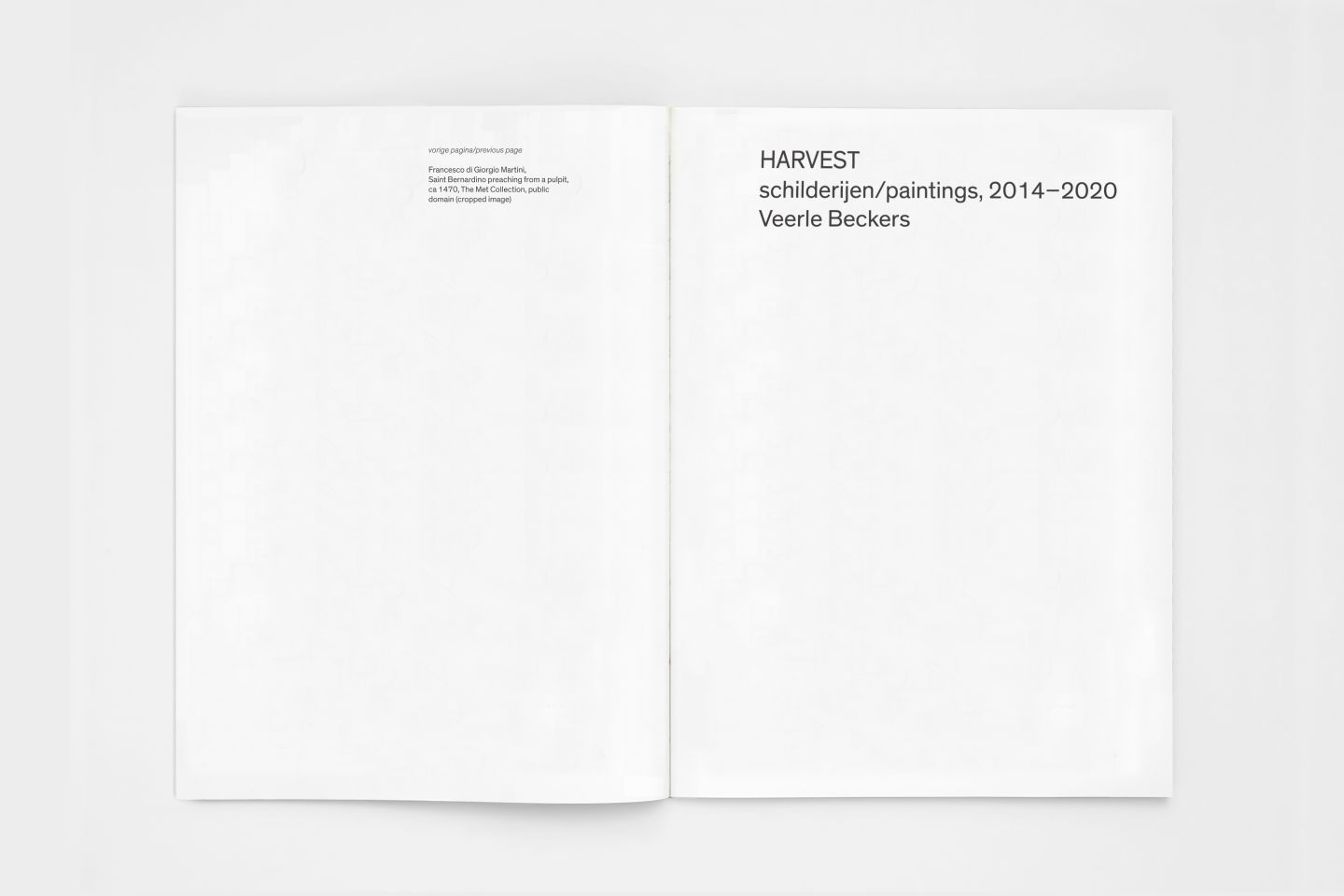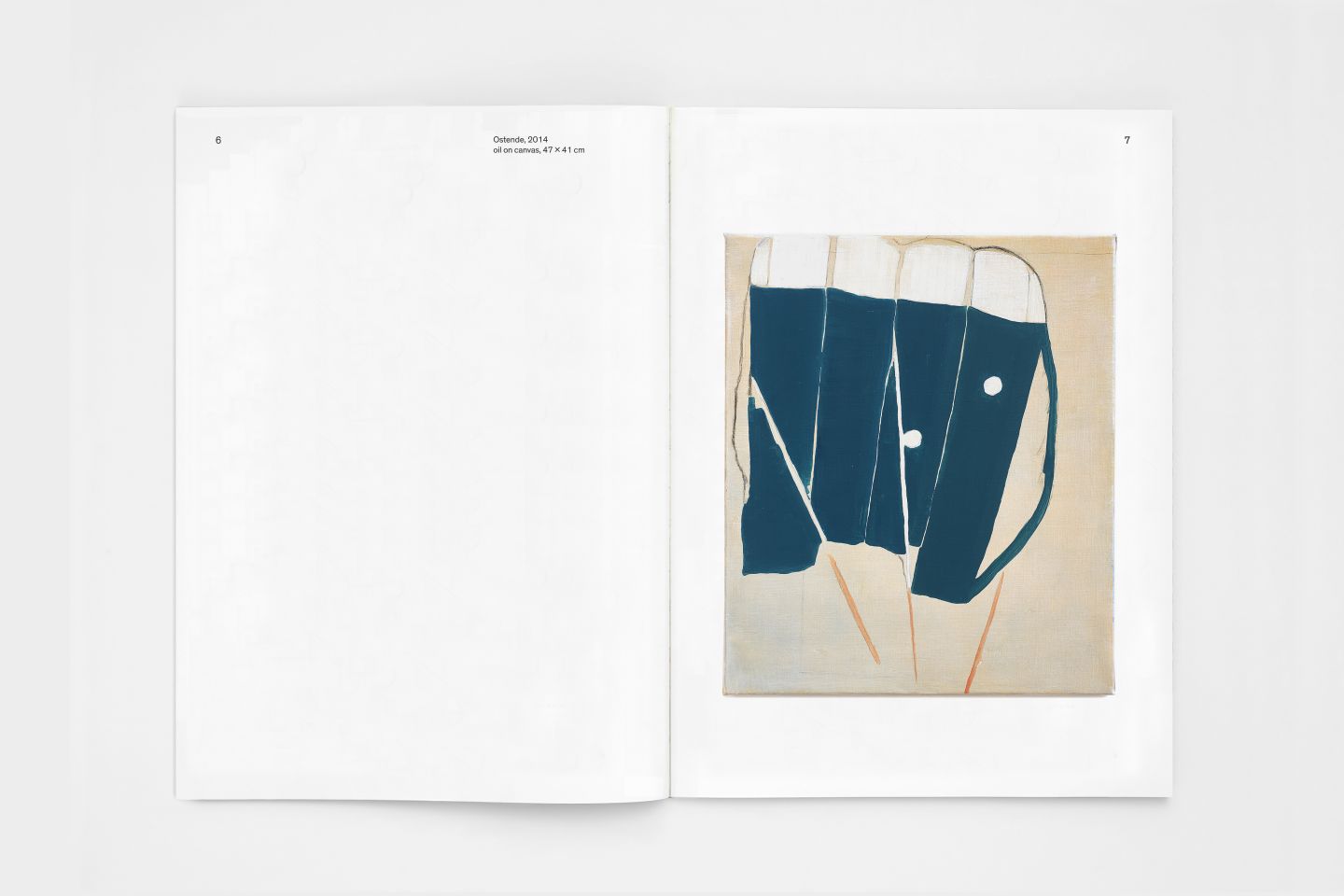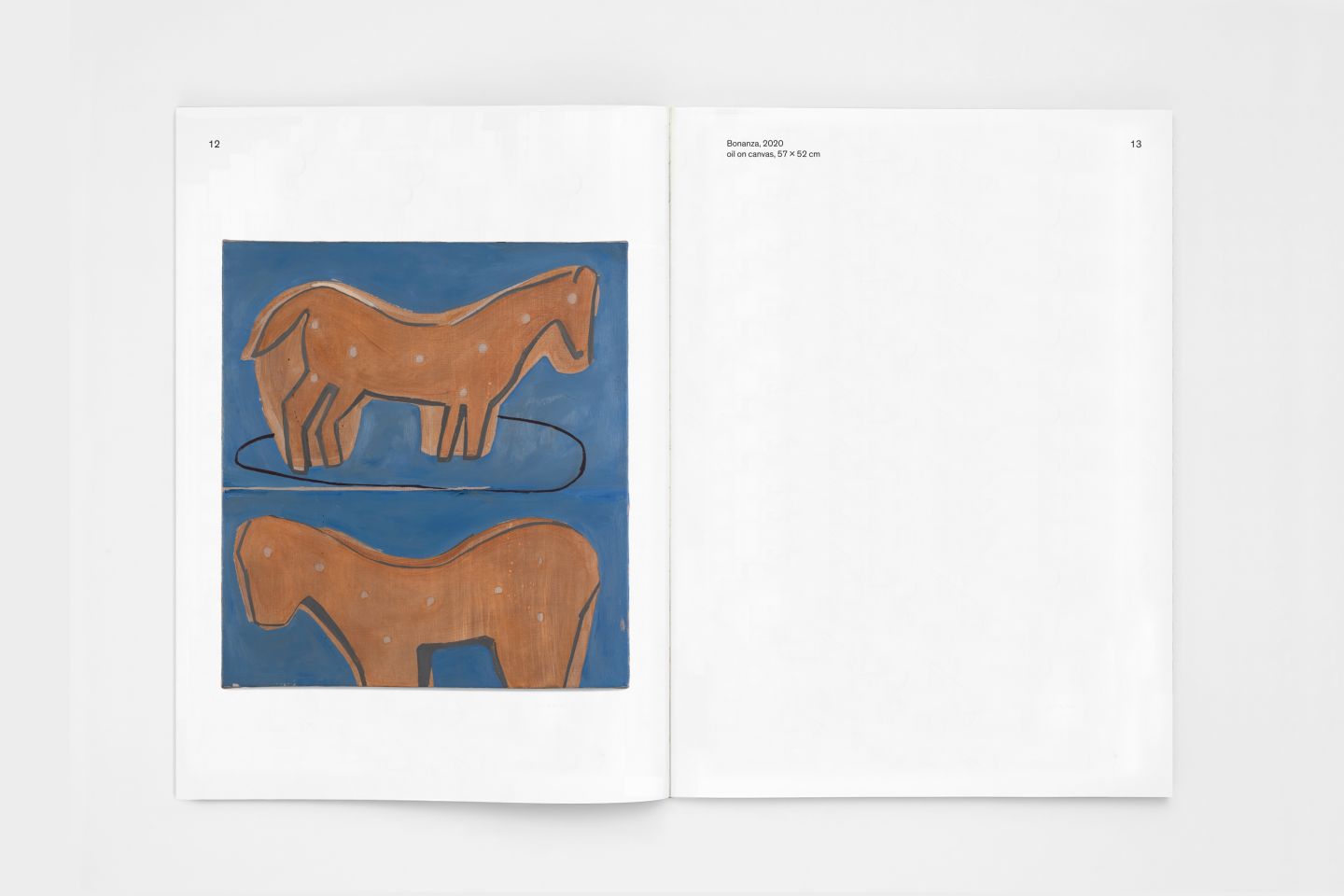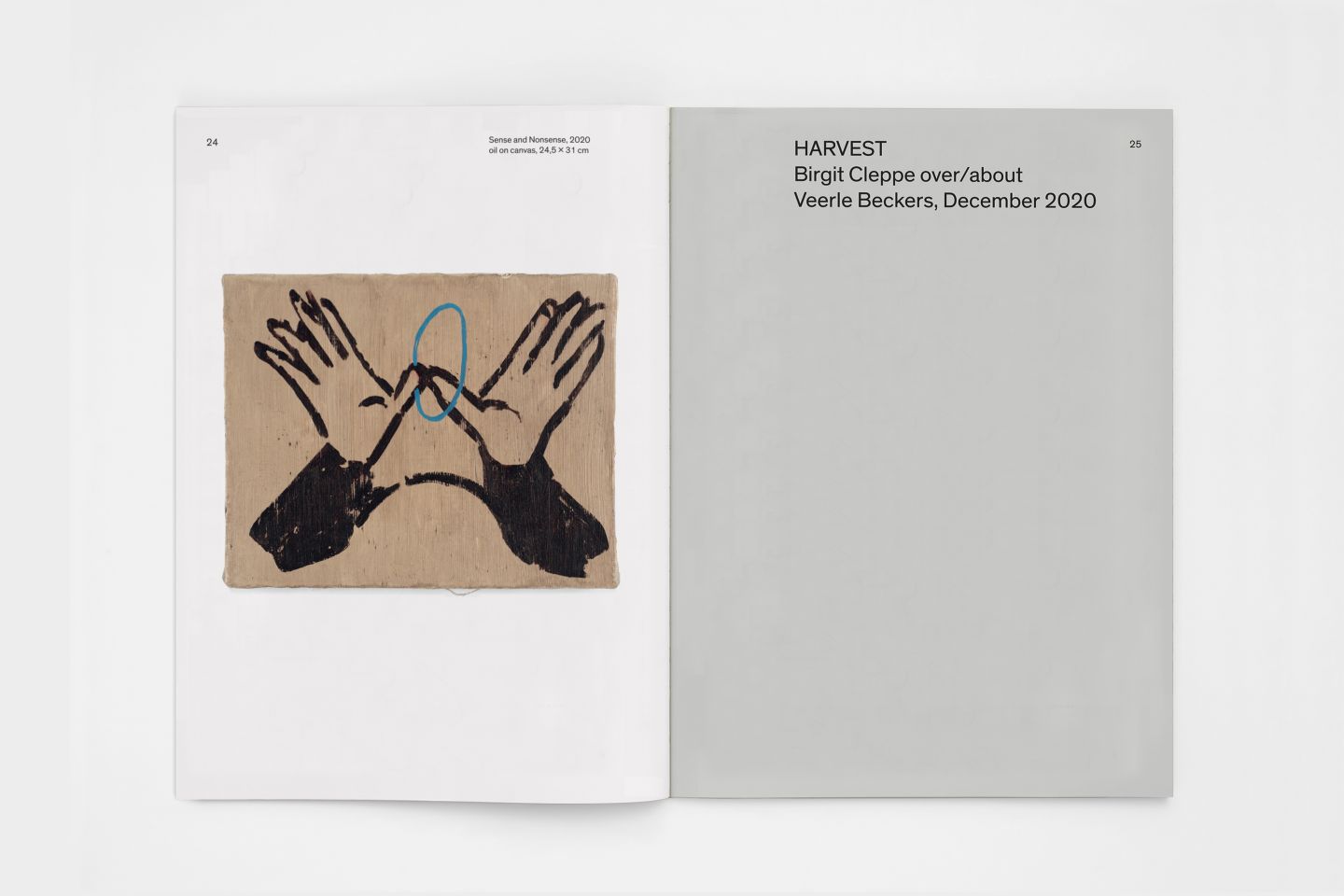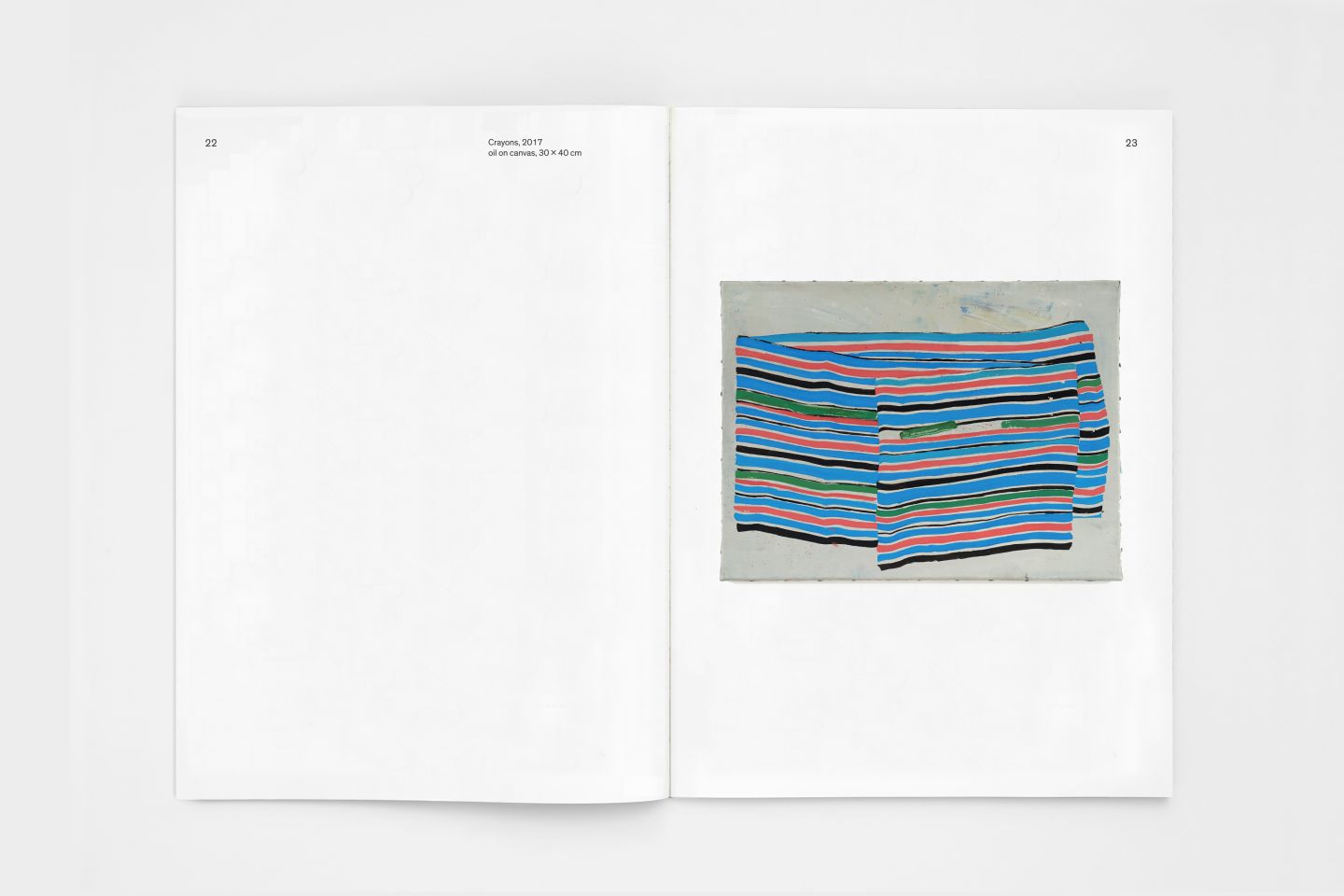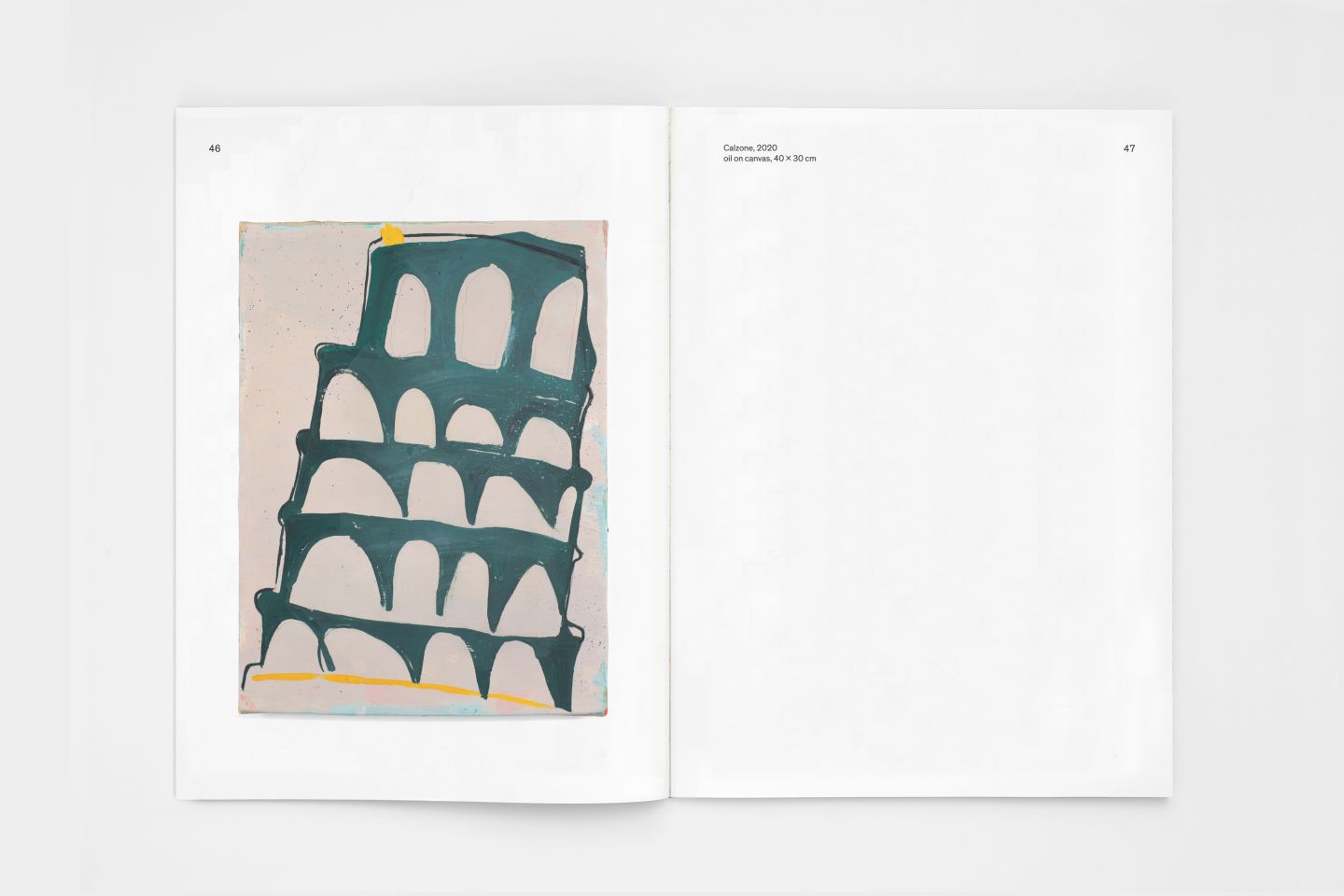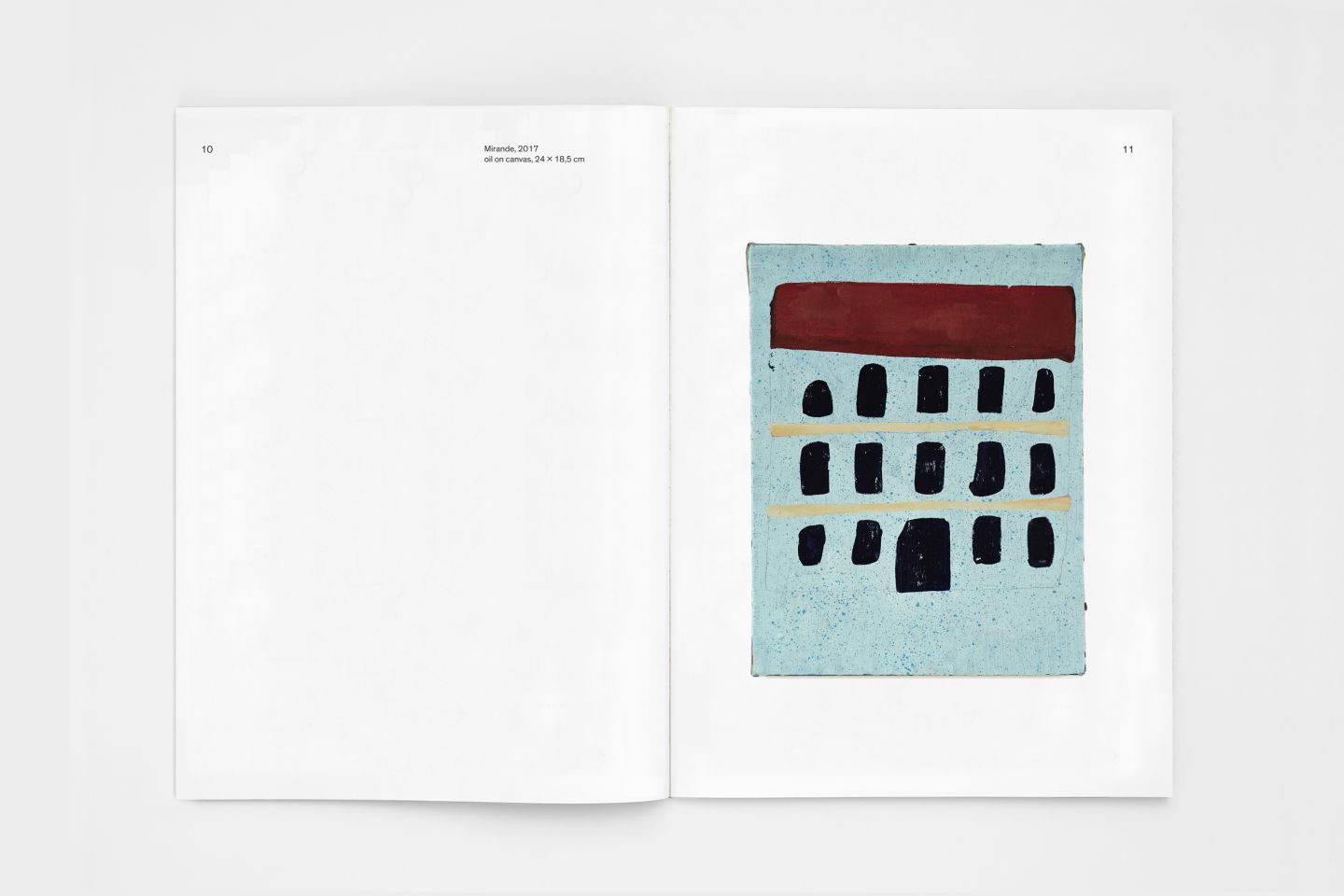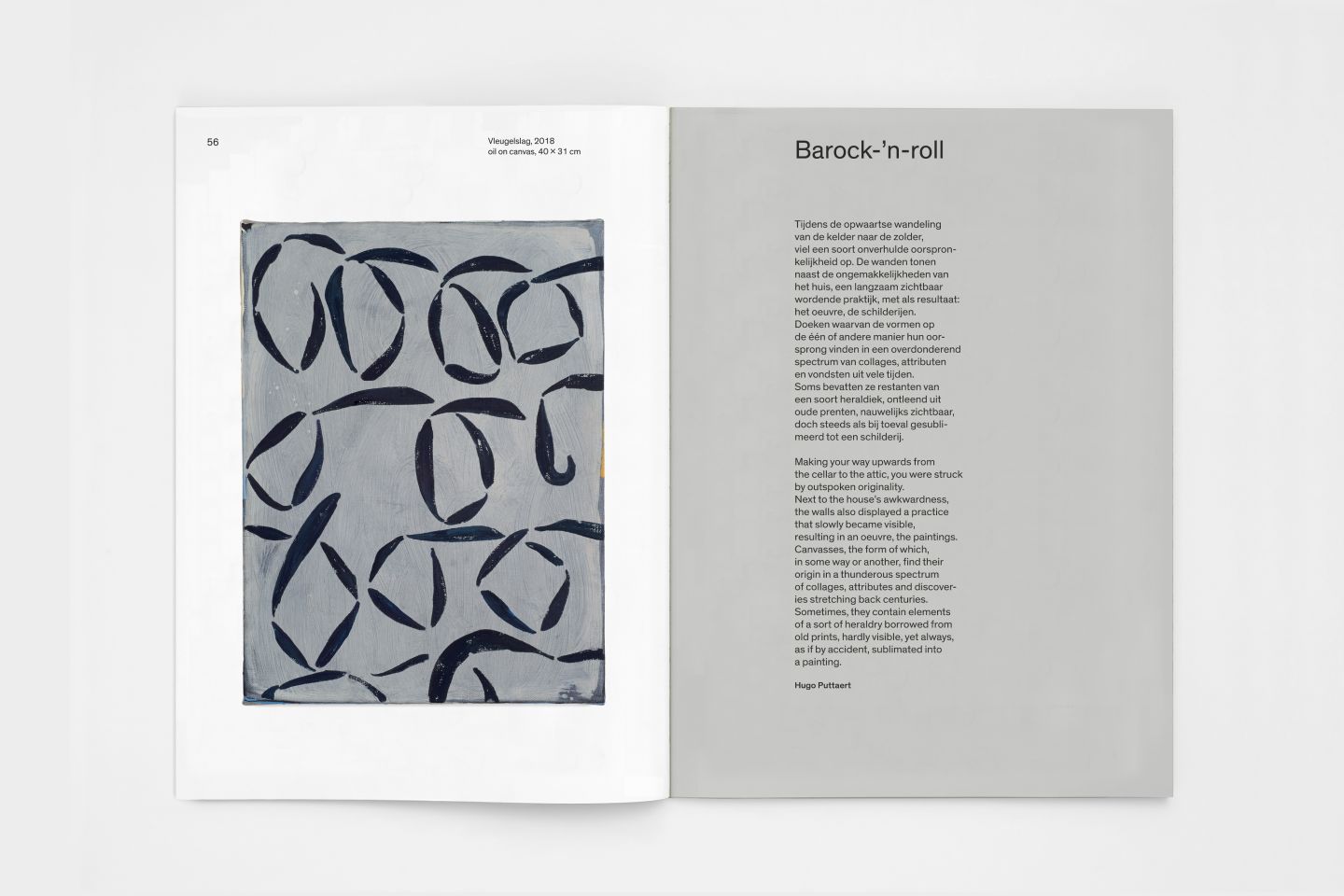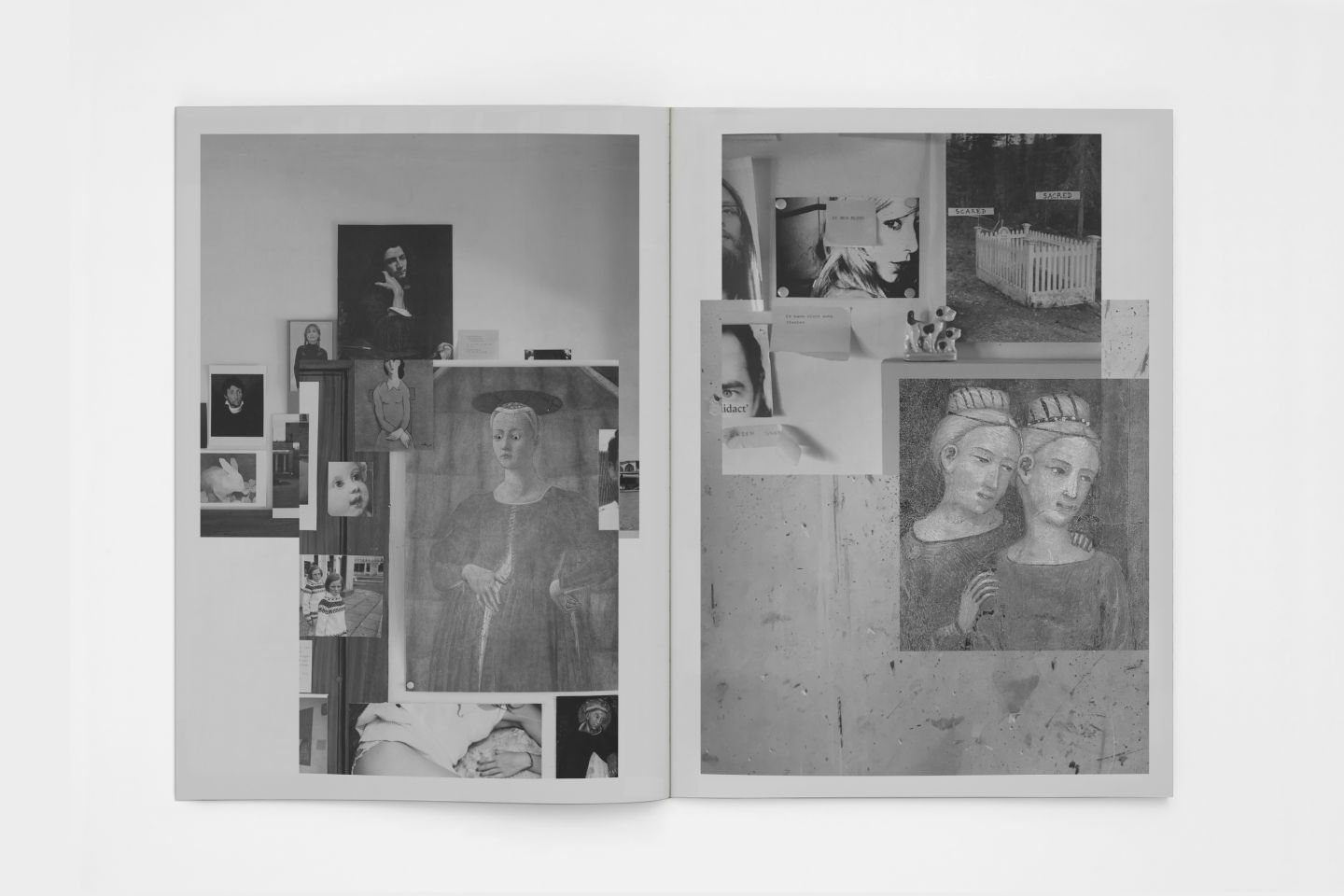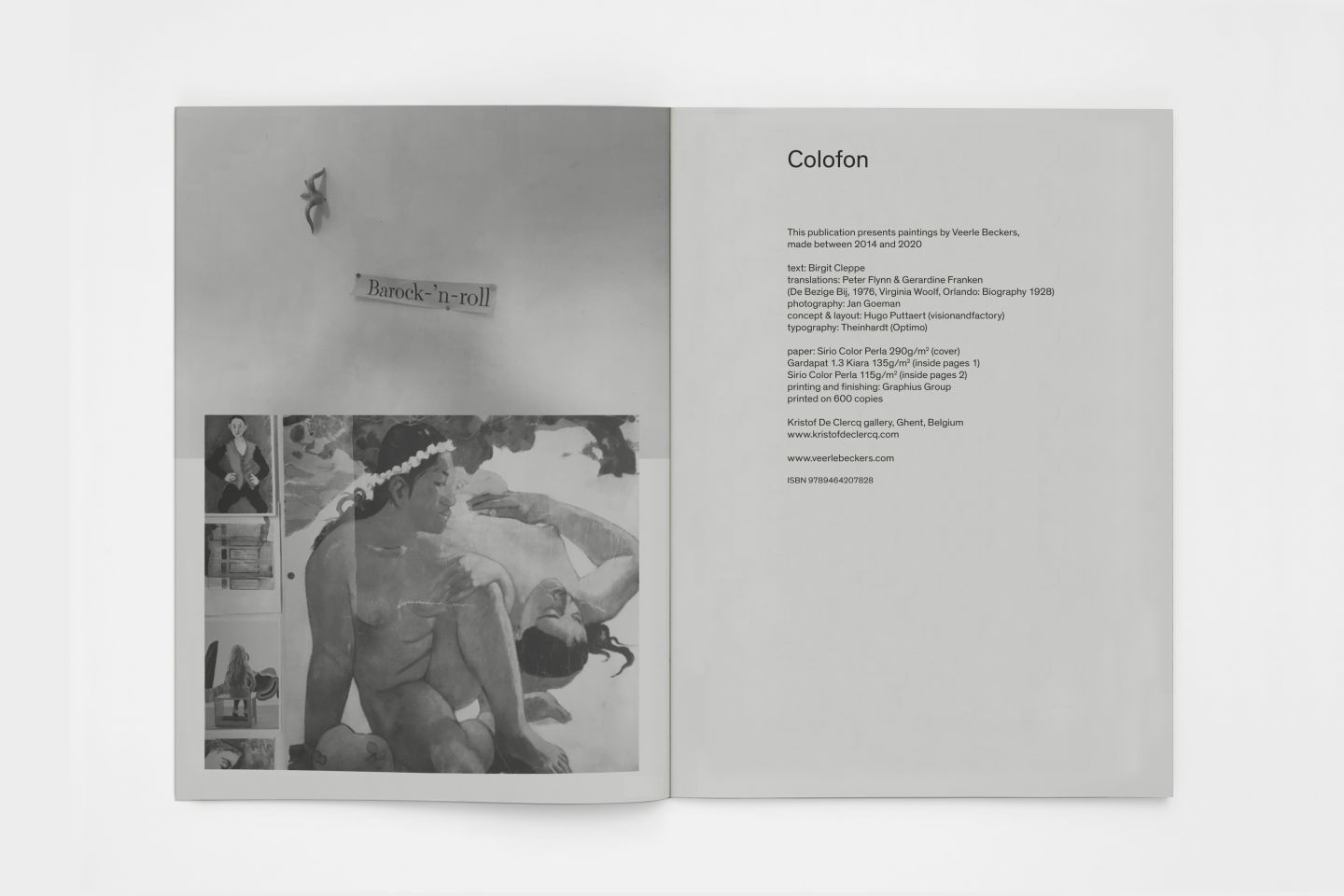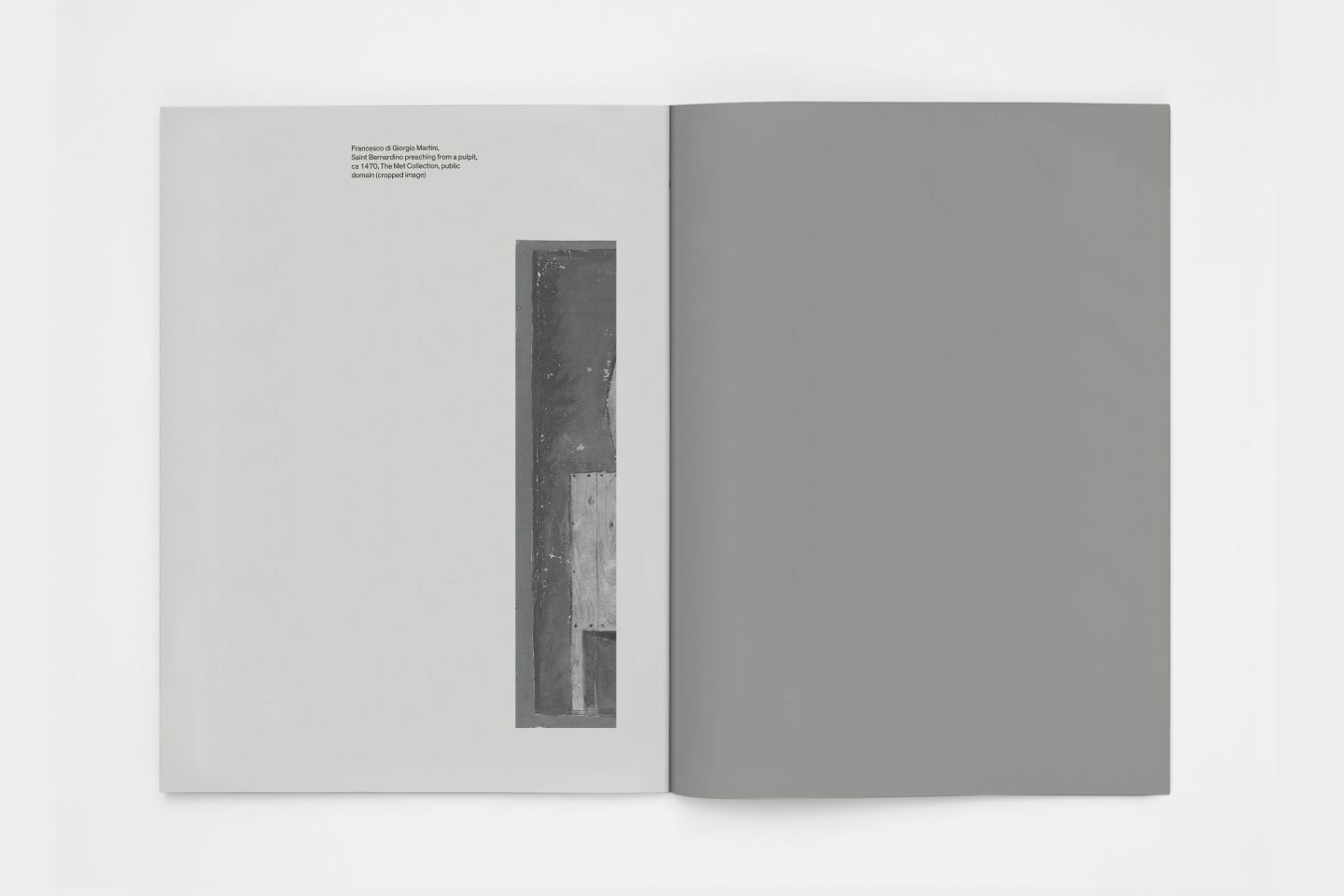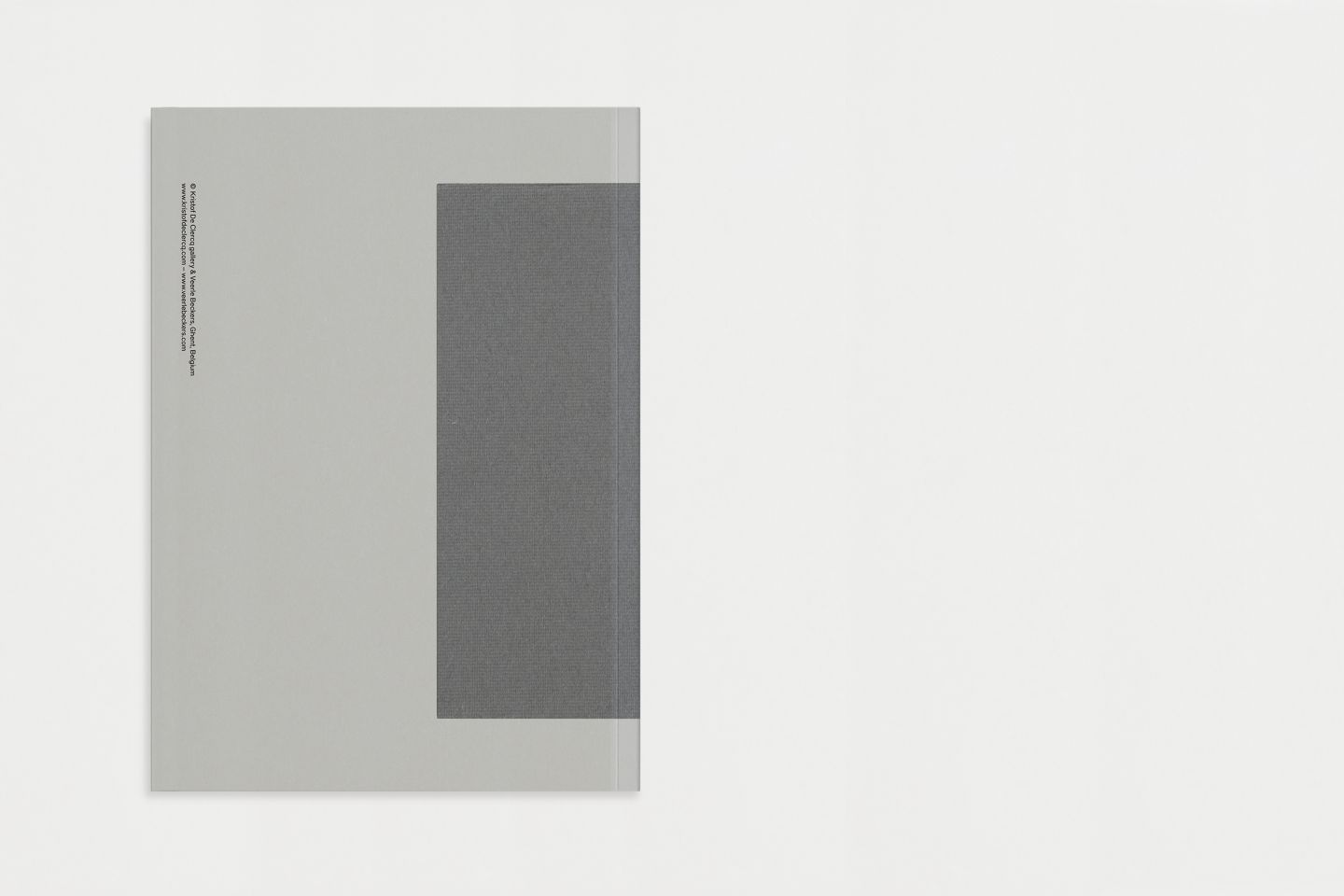 Info
Veerle Beckers – Harvest
Artist book about the work of Ghent-based painter Veerle Beckers. The book shows paintings between 2014 and 2020, and ends with a pictorial walk to the attic room, where her studio is located. The cover shows another cover (from a research file) and was placed horizontally across the spine. The designer's intervention here is minimal but maximizes the artist's presence.
Soft cover. PMS + quadri offset on Sirio Color Perla 115g & Gardapat 1.3 Kiara 150g, 64 pages, ft 24 x 35 cm. Typeface: Theinhardt. Photography by Jan Goeman. © Kristof De Clercq Gallery, Veerle Beckers & Hugo Puttaert/visionandfactory (2020).