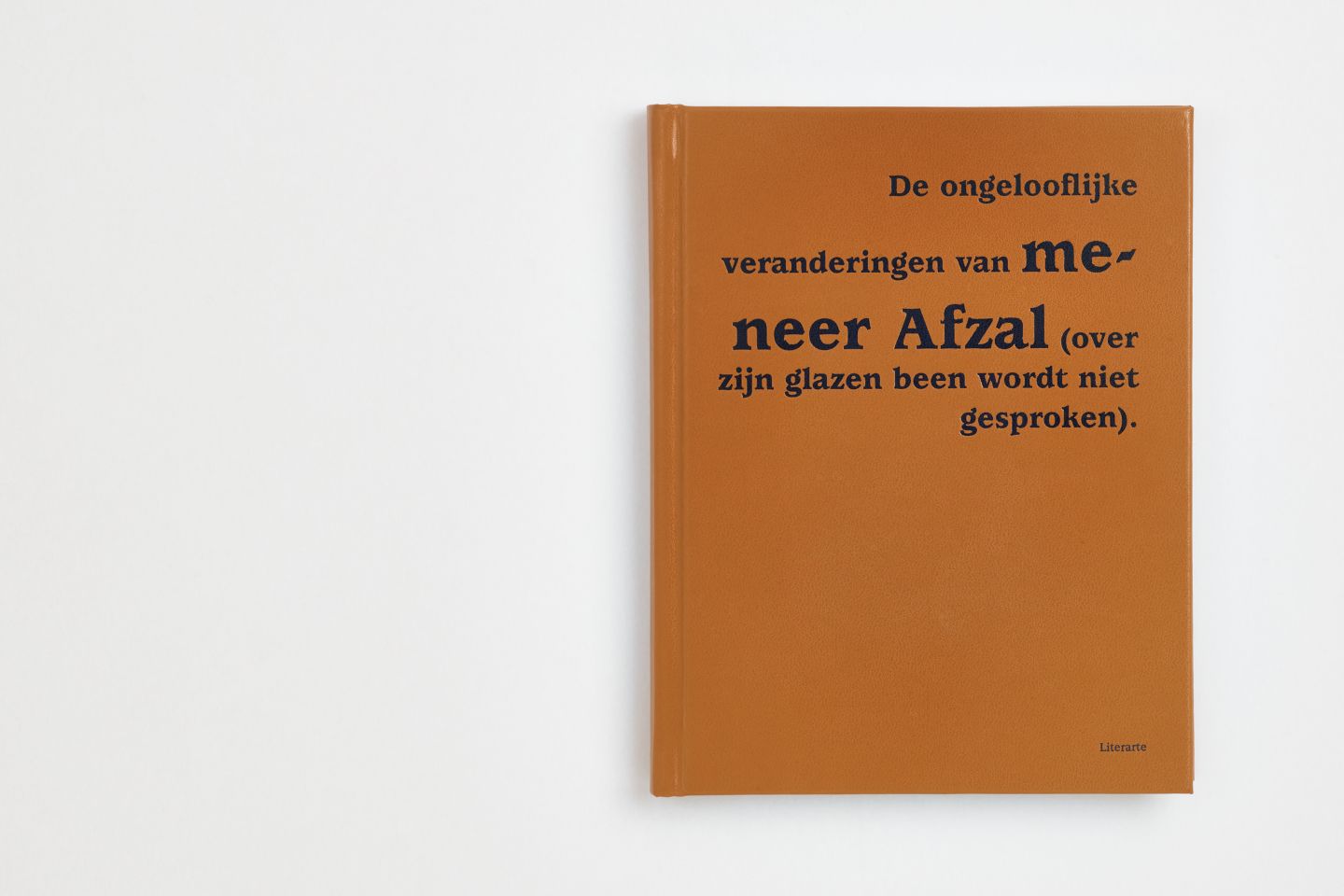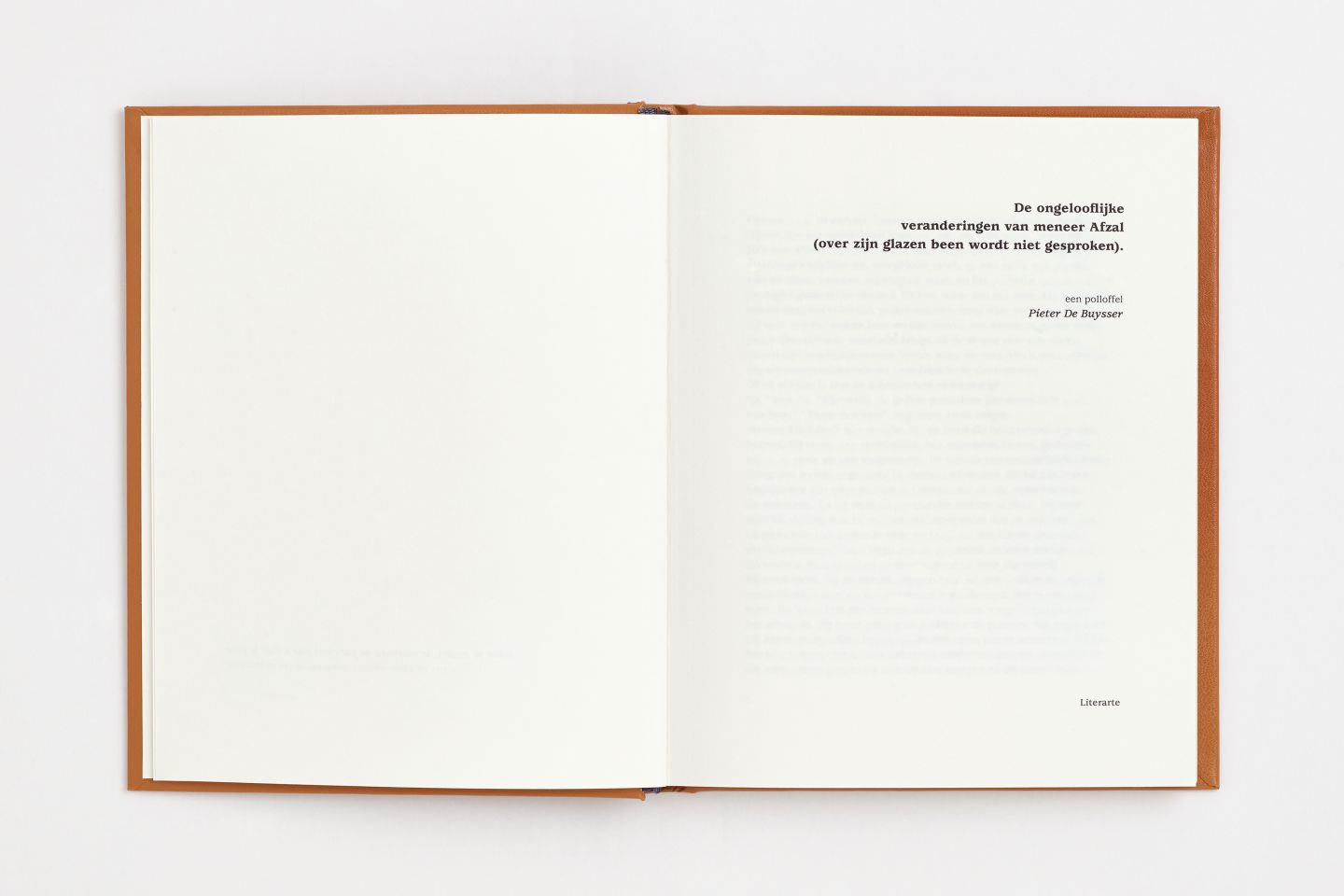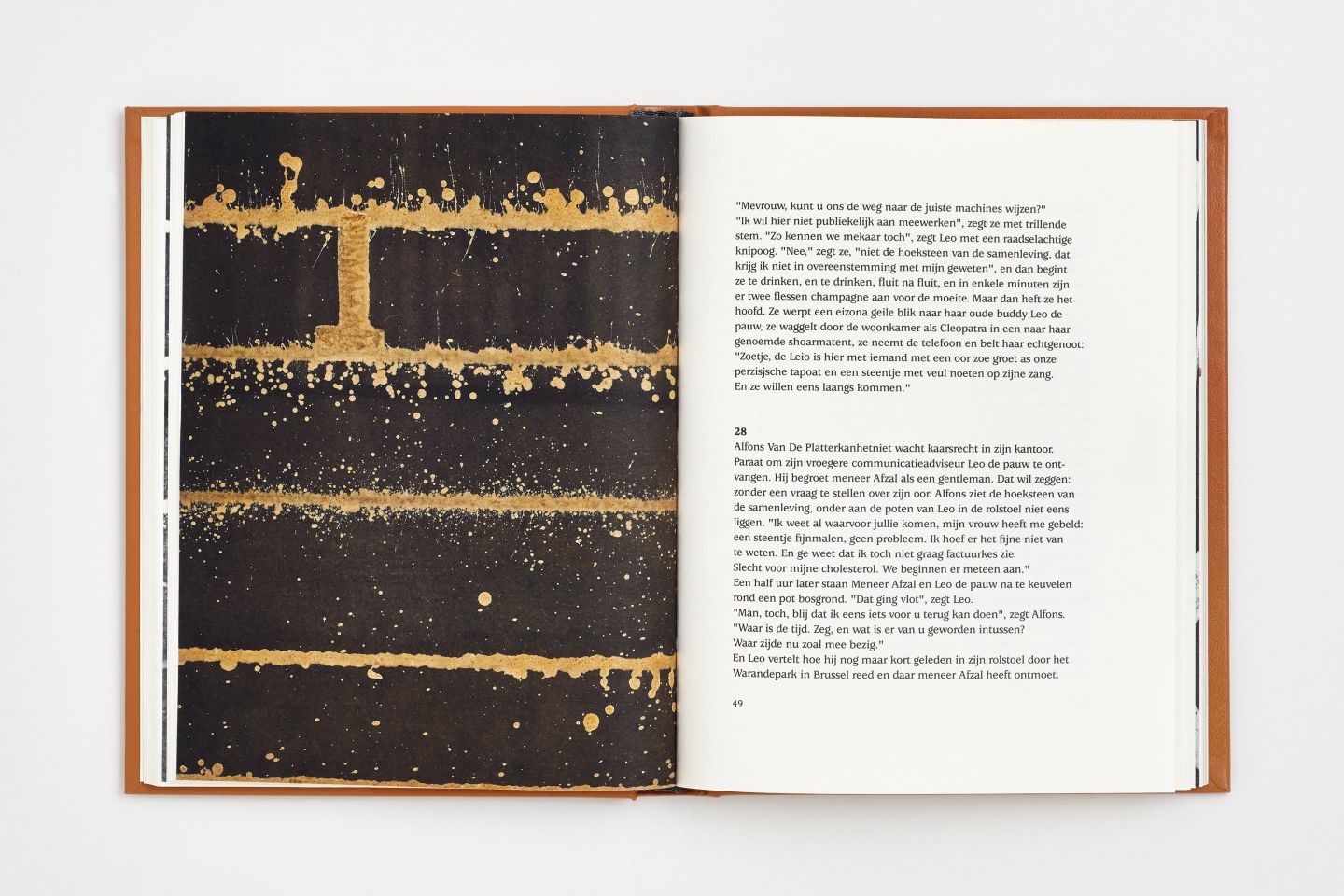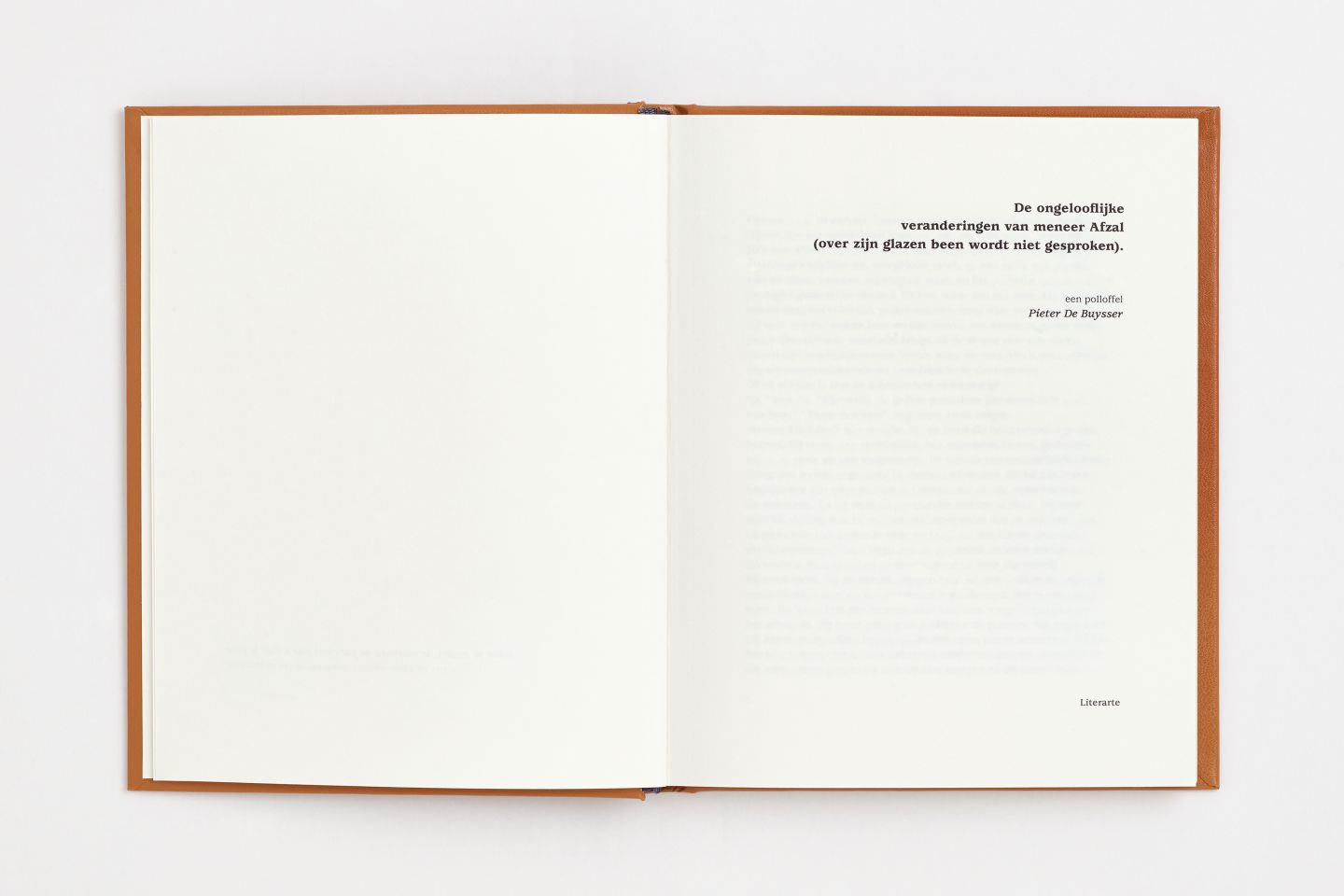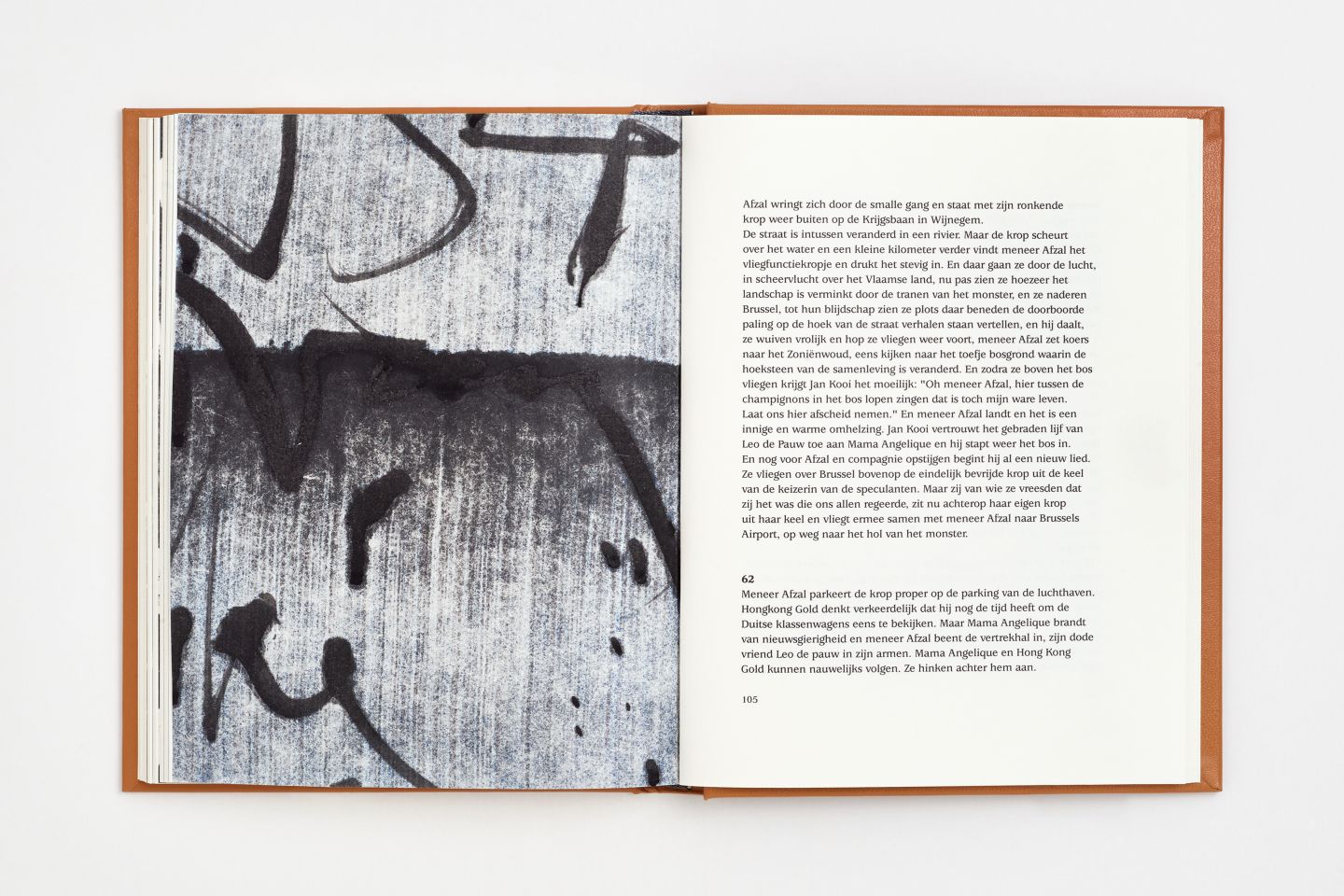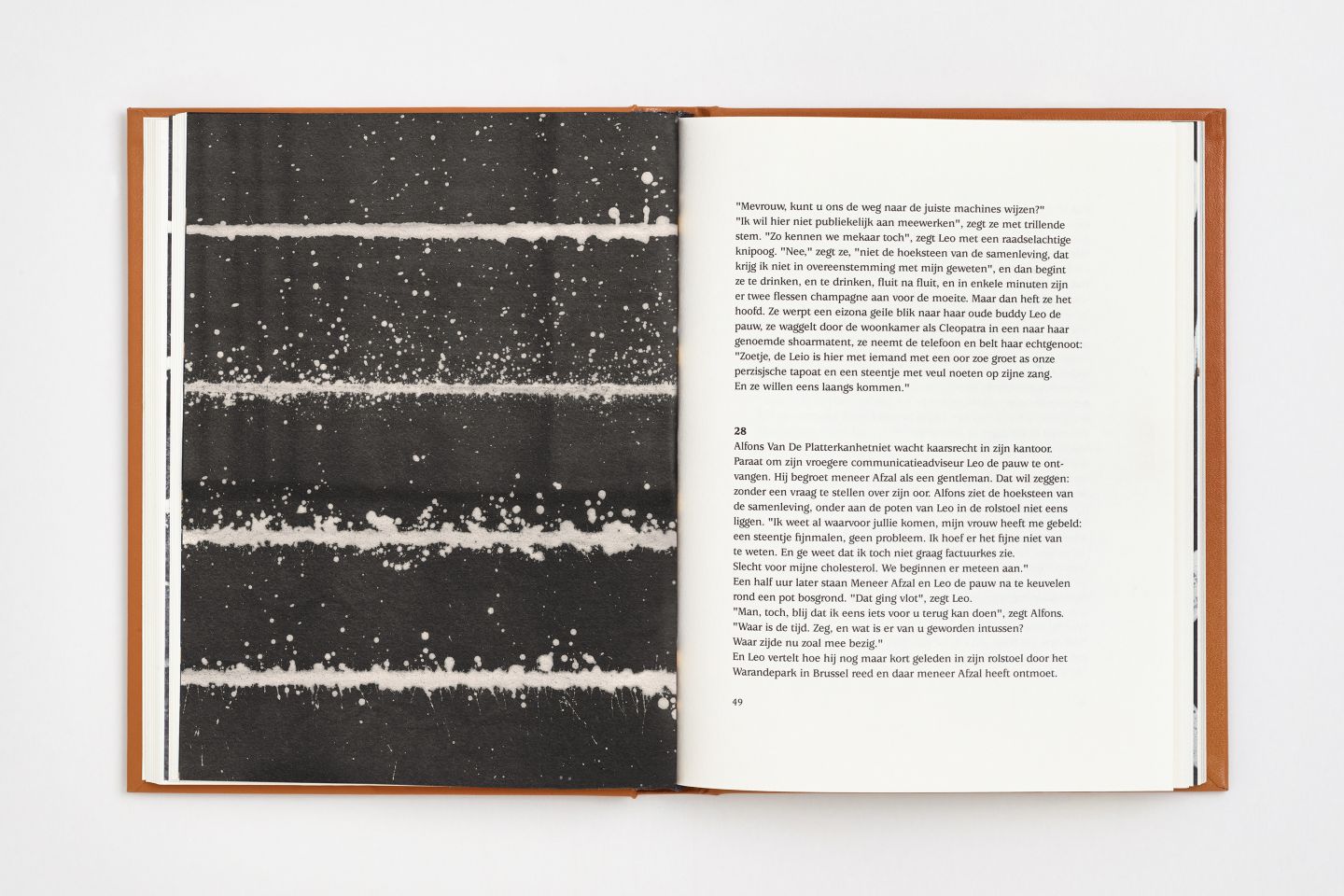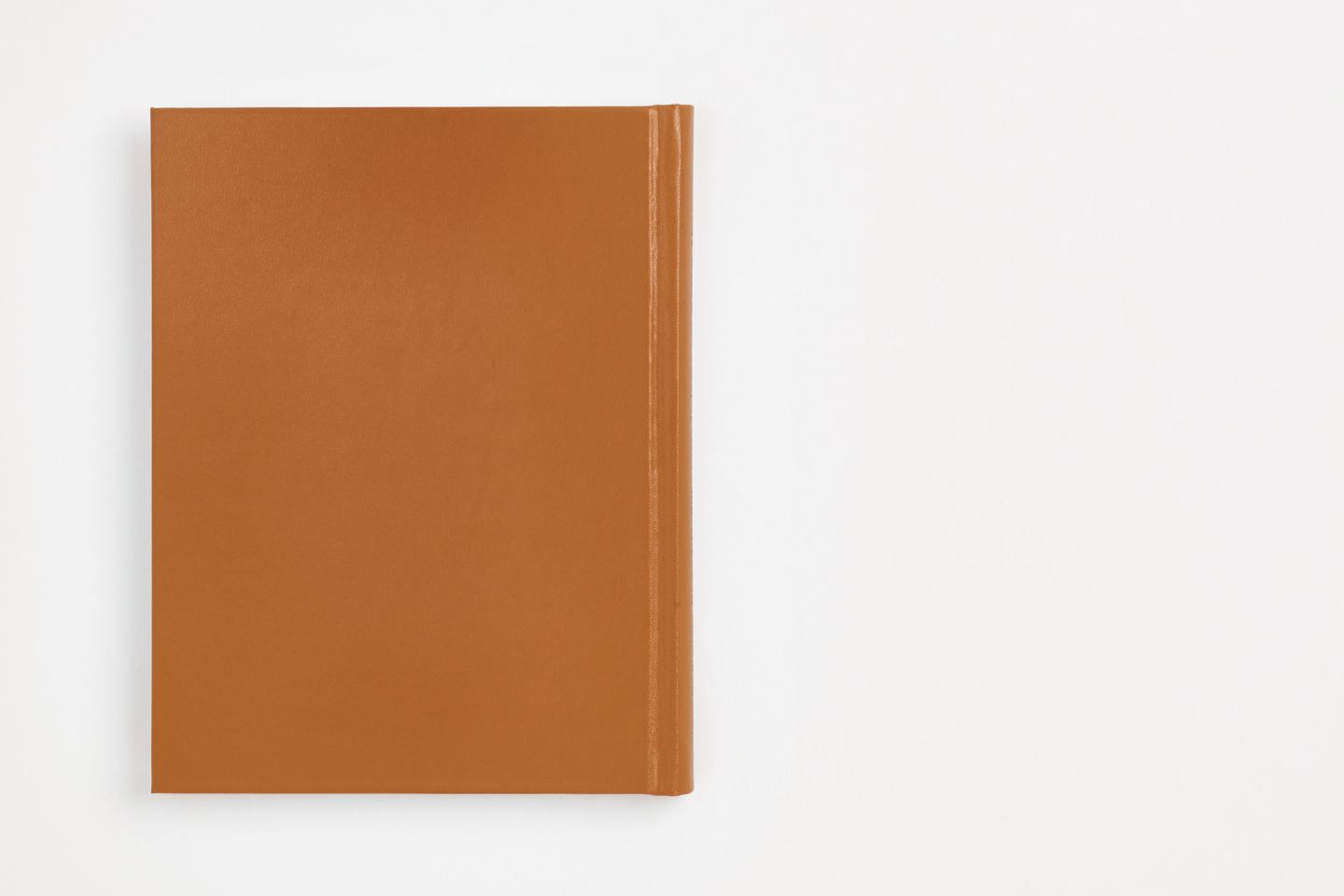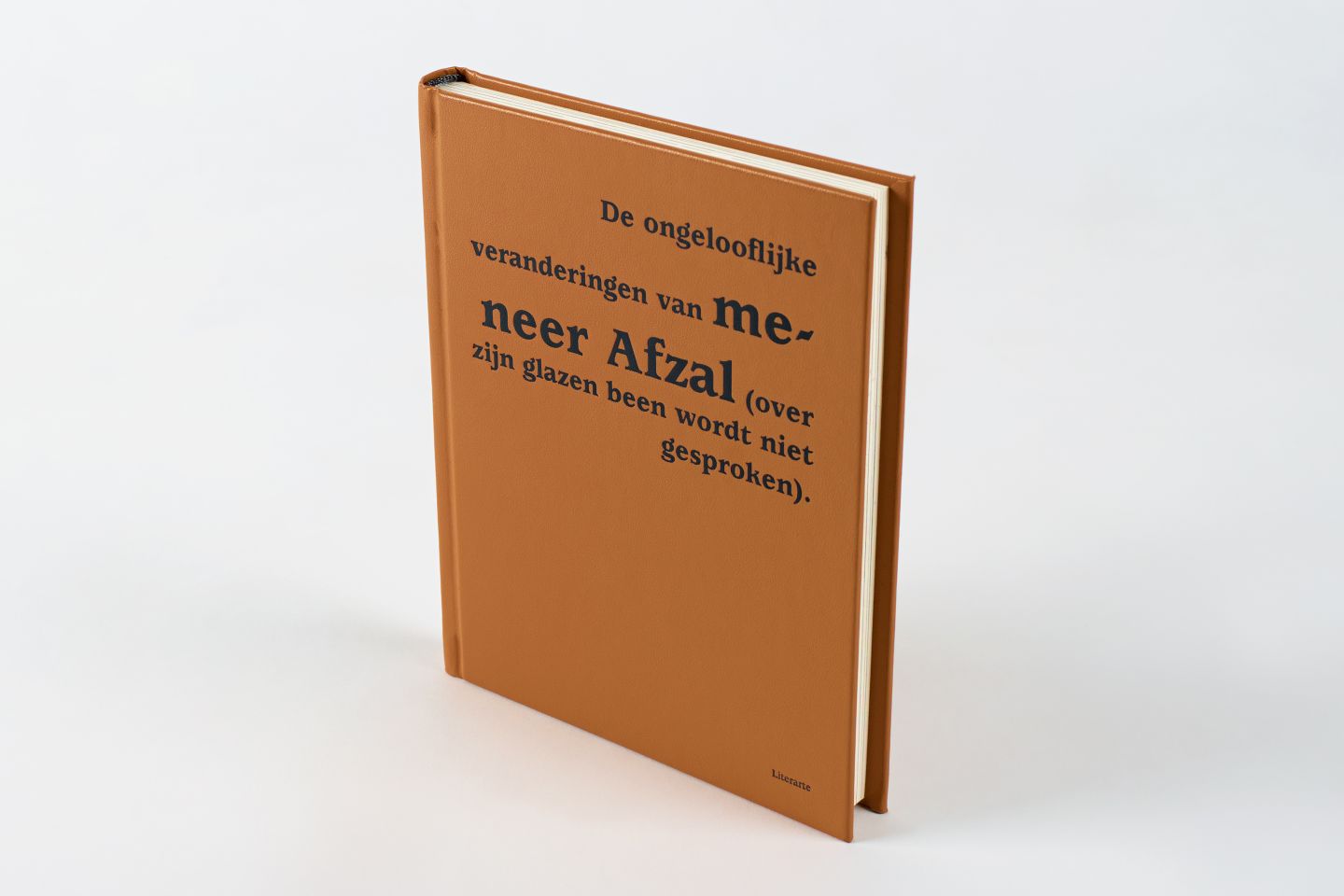 Info
Pieter de Buysser – De ongelooflijke veranderingen van meneer Afzal (…).
Bibliophile edition, commissioned by Literarte. The story reads like a burlesque novella, tackled by unexpected twists and turns. The design of this book came about after extensive research into old novellas and novels written by Flemish authors in the 1930s and taken directly from the library of my late and beloved father. Then Brody Neuenschwander, in his own unique way, painted calligraphic interpretations on long strips of thin Japanese paper. These were cut and folded to fit into the book. Each book contains 12 pages of this original graphic adaptation.
Foil printing on the cover (leatherette) and one colour printing on MultiDesign Natural, ft 15 x 19 cm. Rounded spine. Typeface: ITC Usherwood. Katleen François collaborated to this project. Photography by Sven Dauphin. © Literarte, Brody Neuenschwander & Hugo Puttaert/visionandfactory (2012).