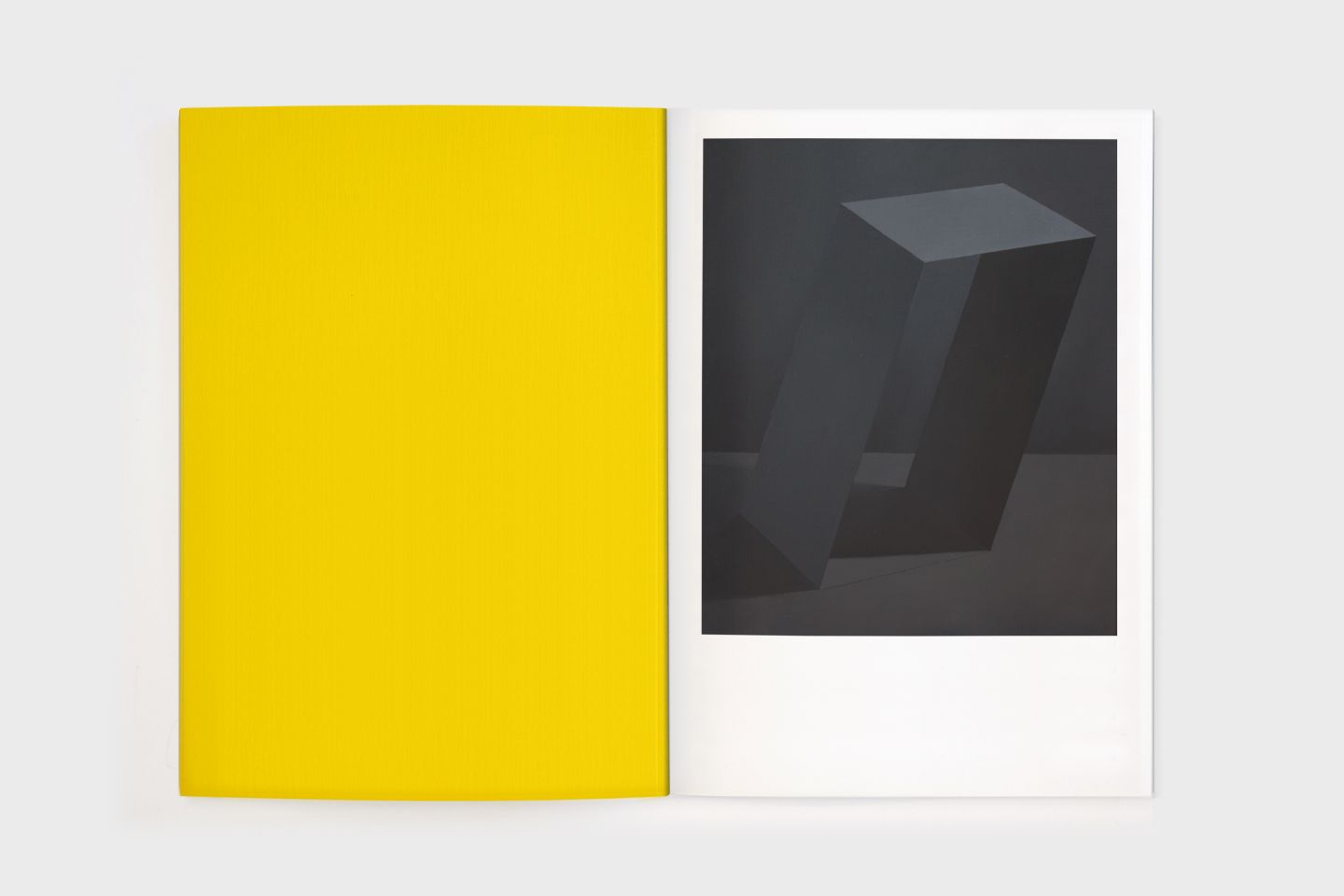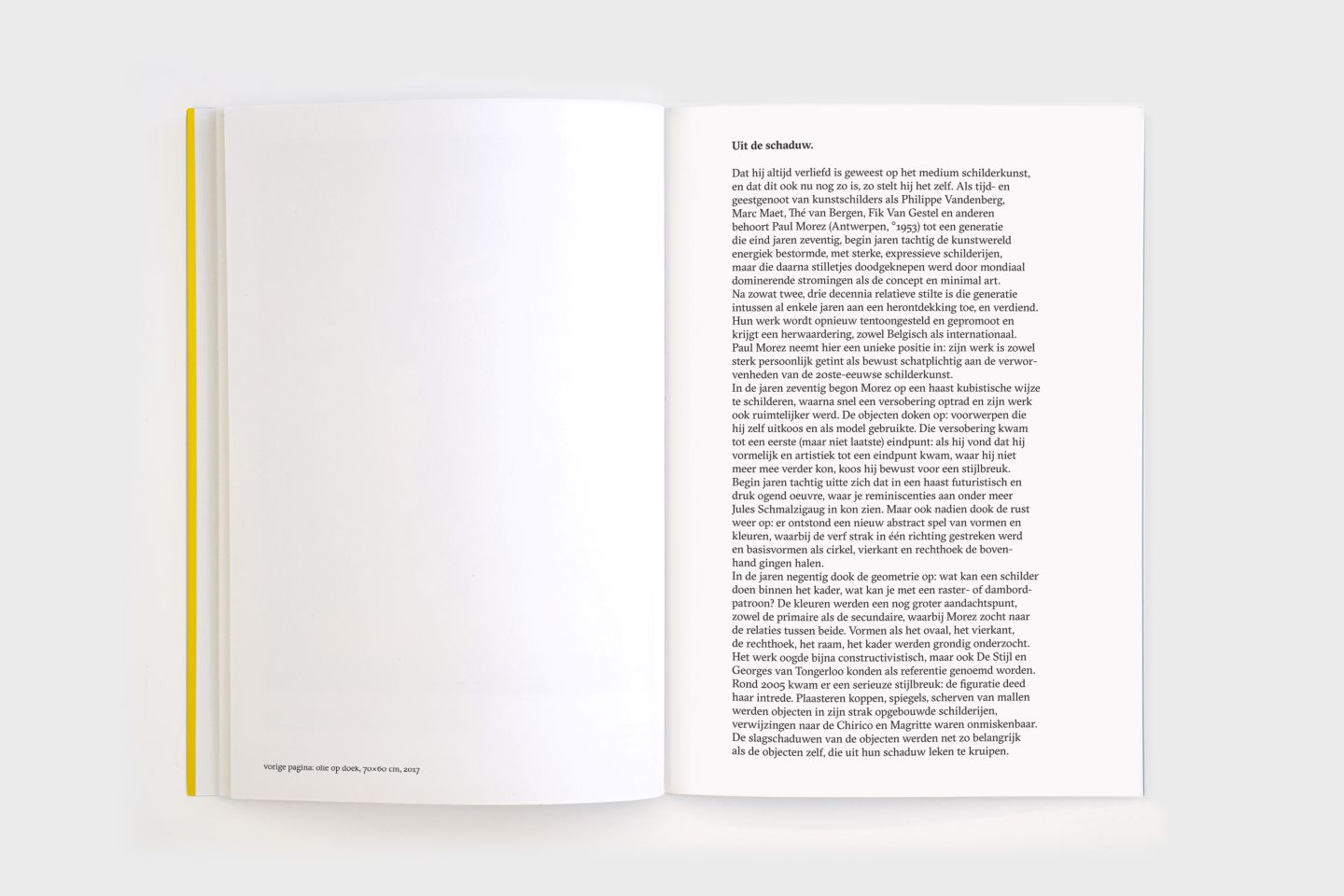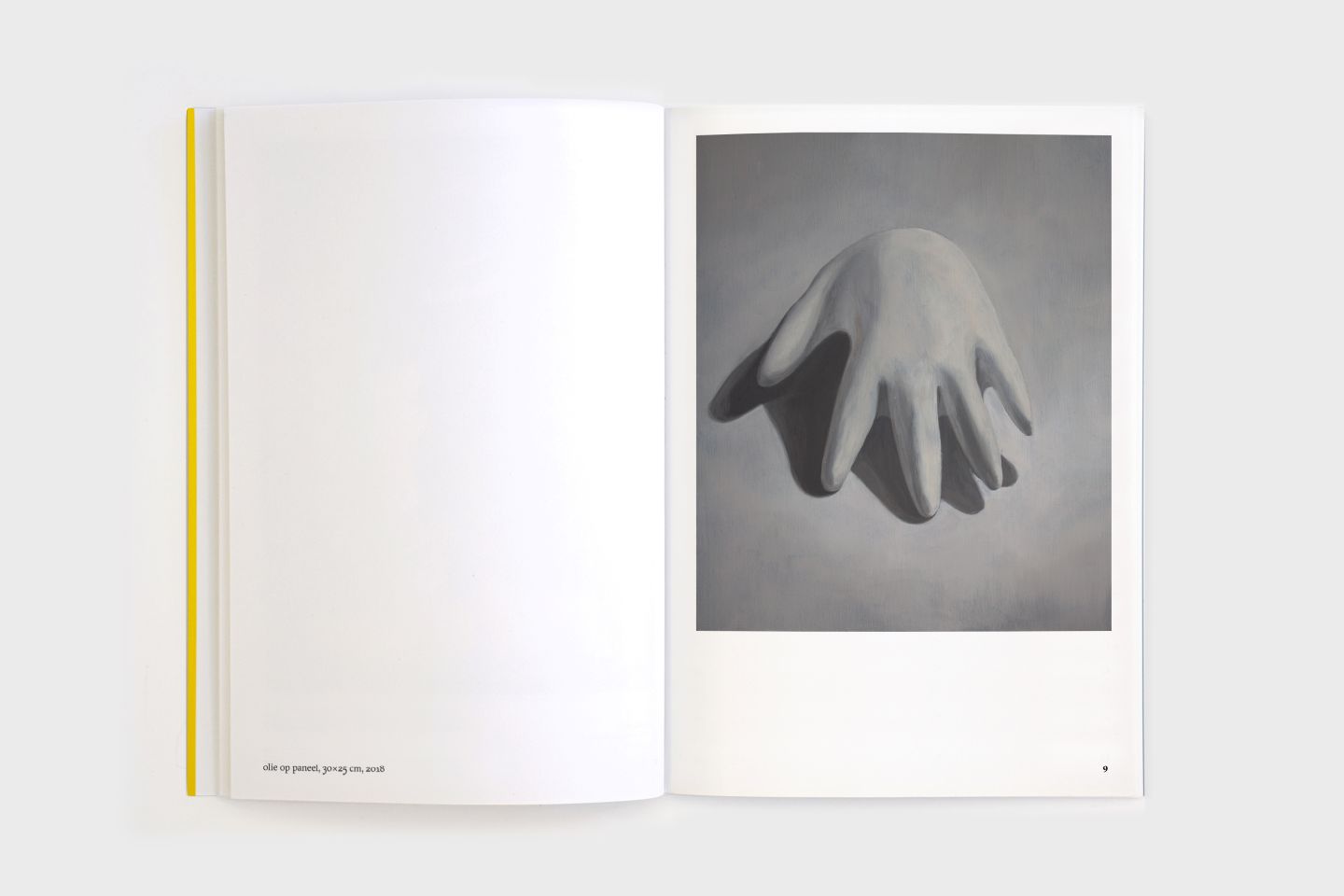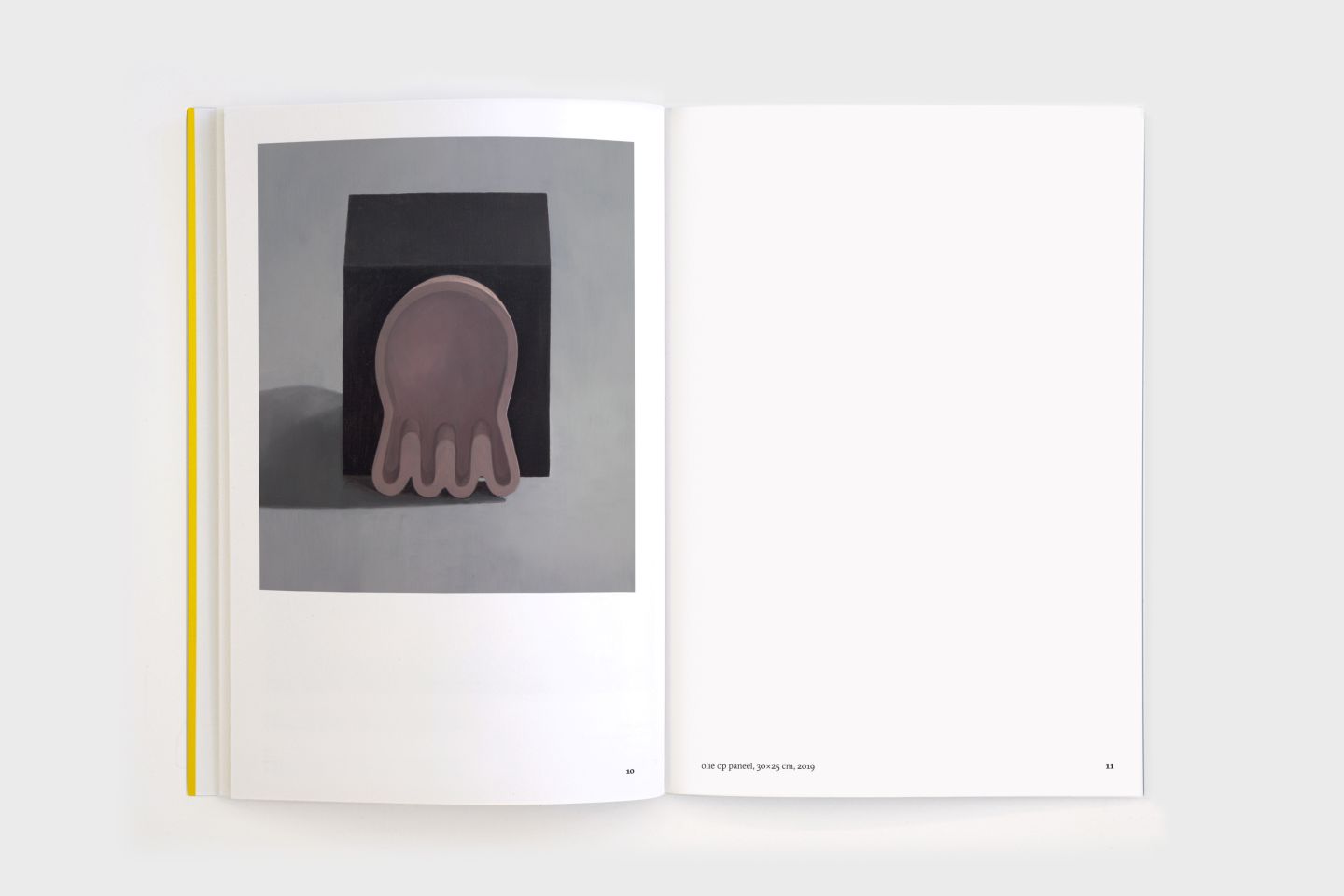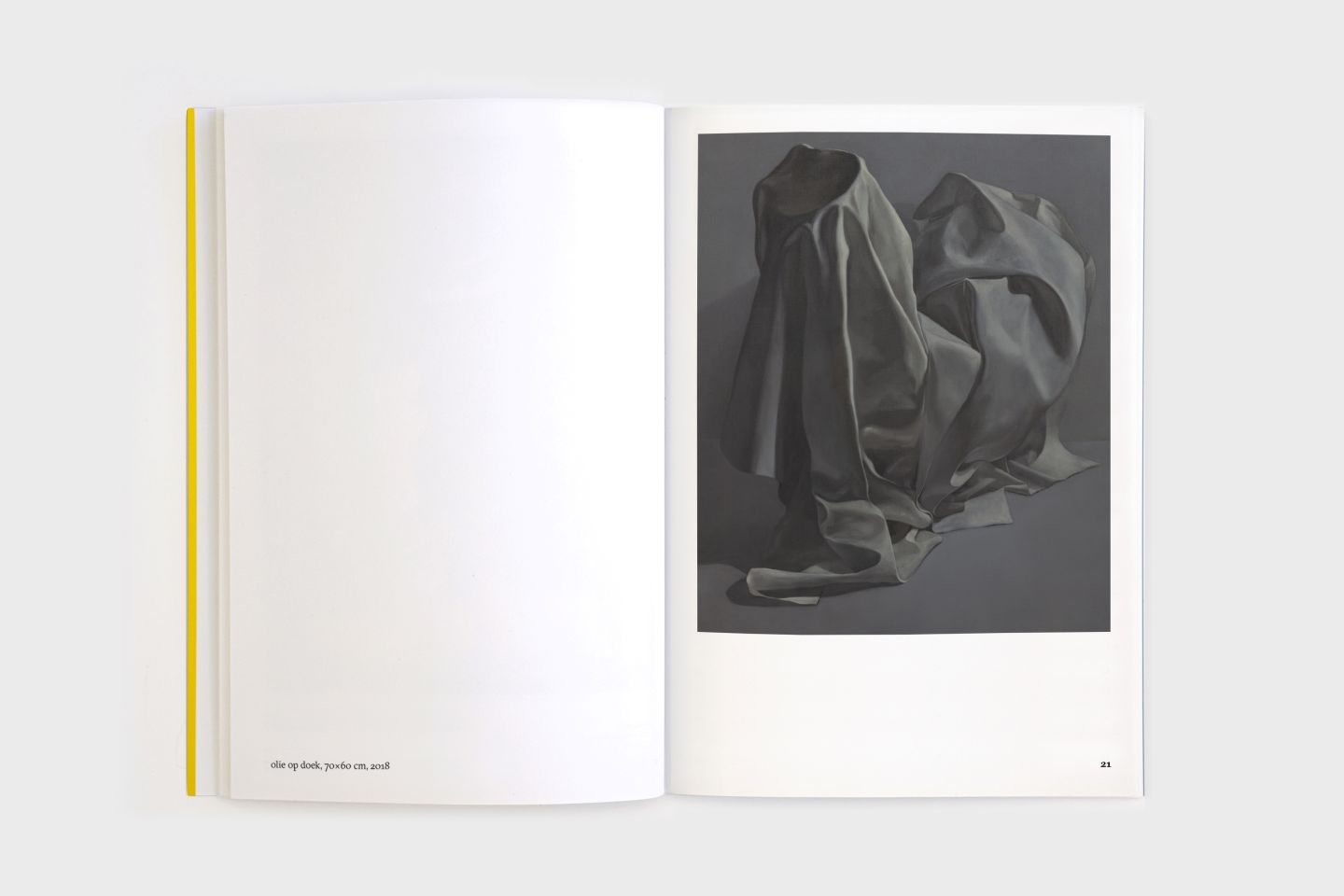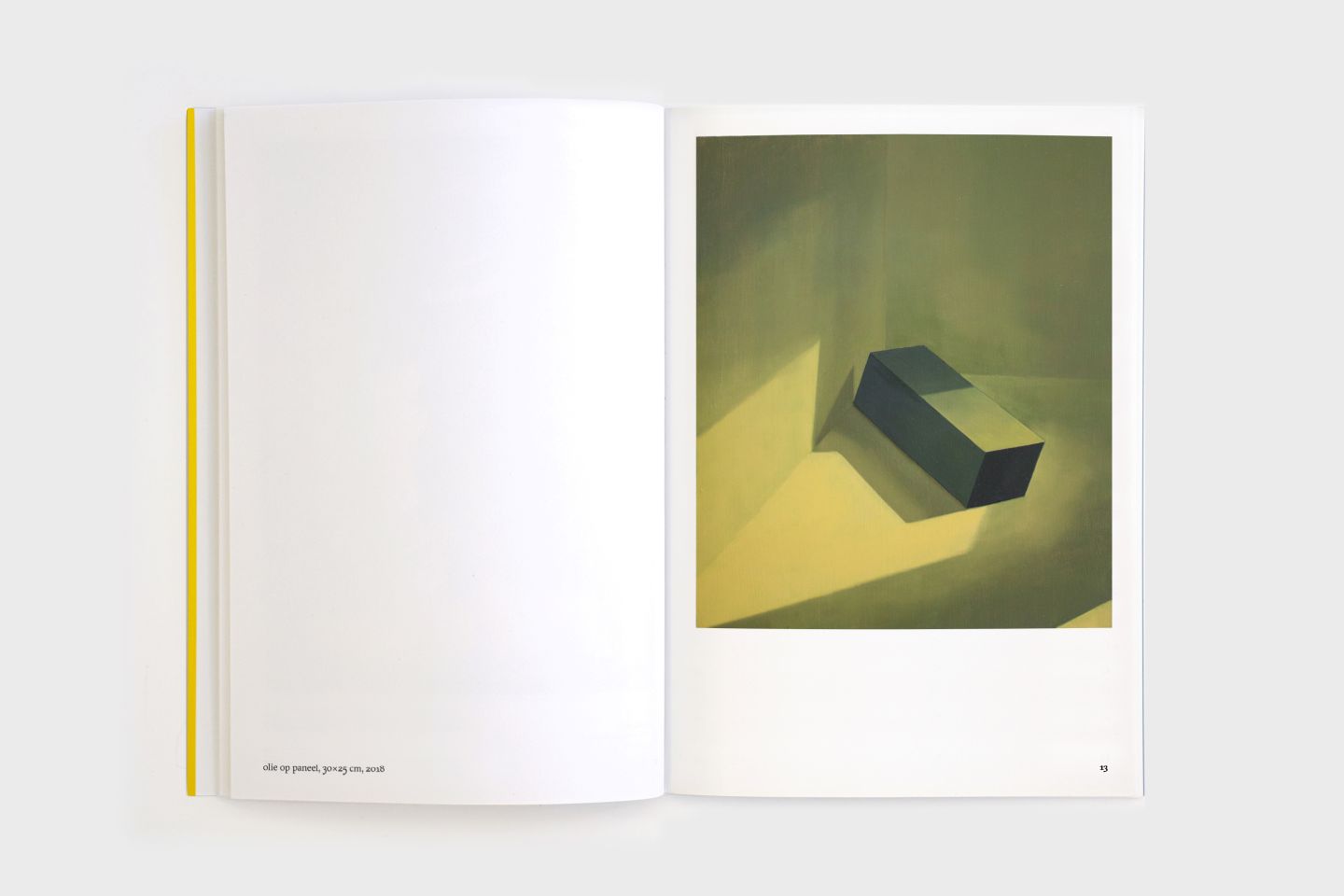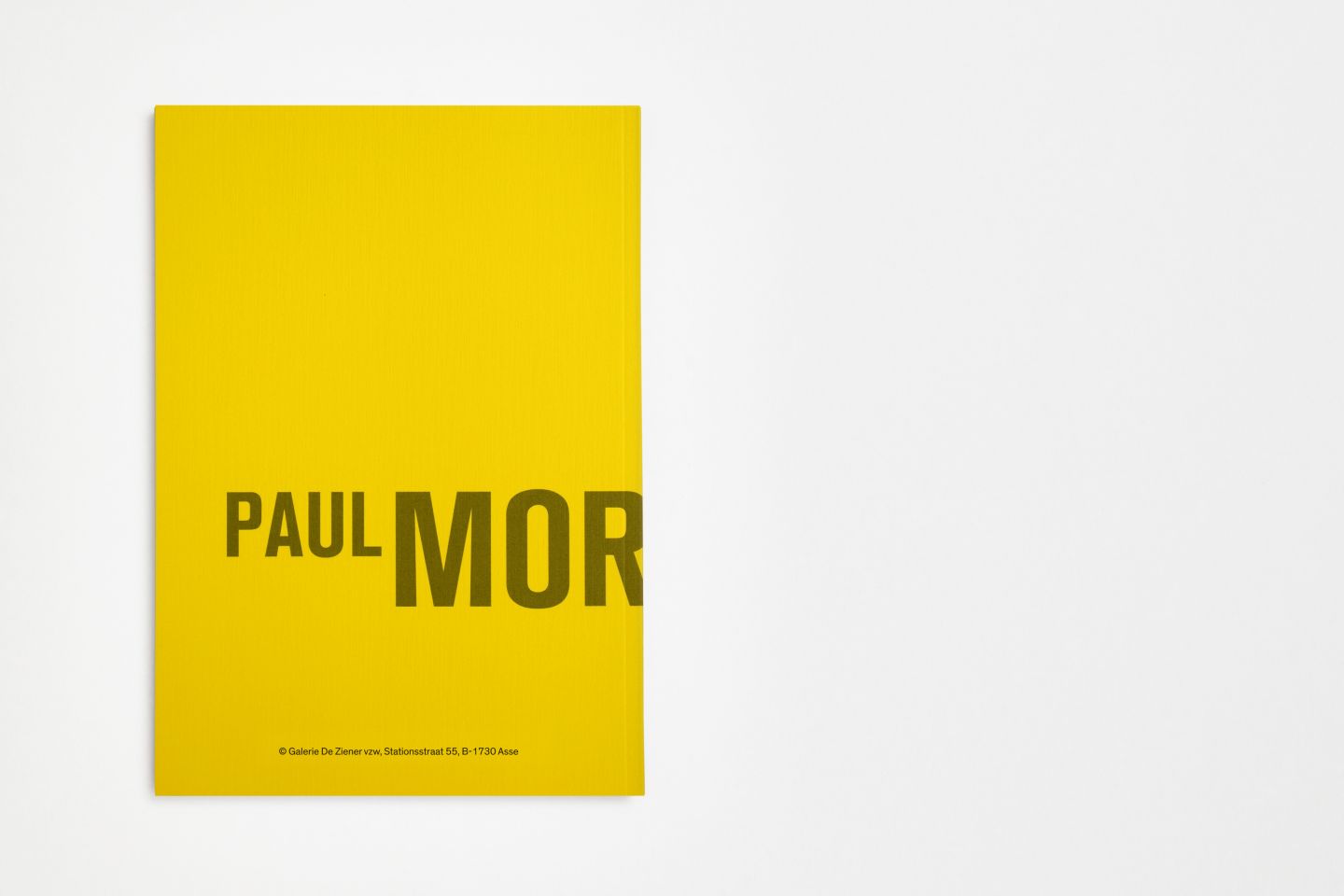 Info
Paul Morez – art catalogue. Commissioned by Galerie de Ziener.
This catalog was published on the occasion of the exhibition of the Antwerp painter Paul Morez at gallery De Ziener. The cover image shows a detail shot from the painter's studio, where all recent paintings are stored back to back. This provided images that were used as a metaphor for the cover of this catalog.
Cover: 1 PMS on Sirio Color Denim Limone 290g. Inside: quadri offset printing on Magno Volume 135g, 32 pages, ft 17 x 24cm. Typefaces: Akzidenz Grotesk & GT Sectra. © Galerie de Ziener & Hugo Puttaert/visionandfactory (2019). Photography by © Paul Morez & We Document Art.