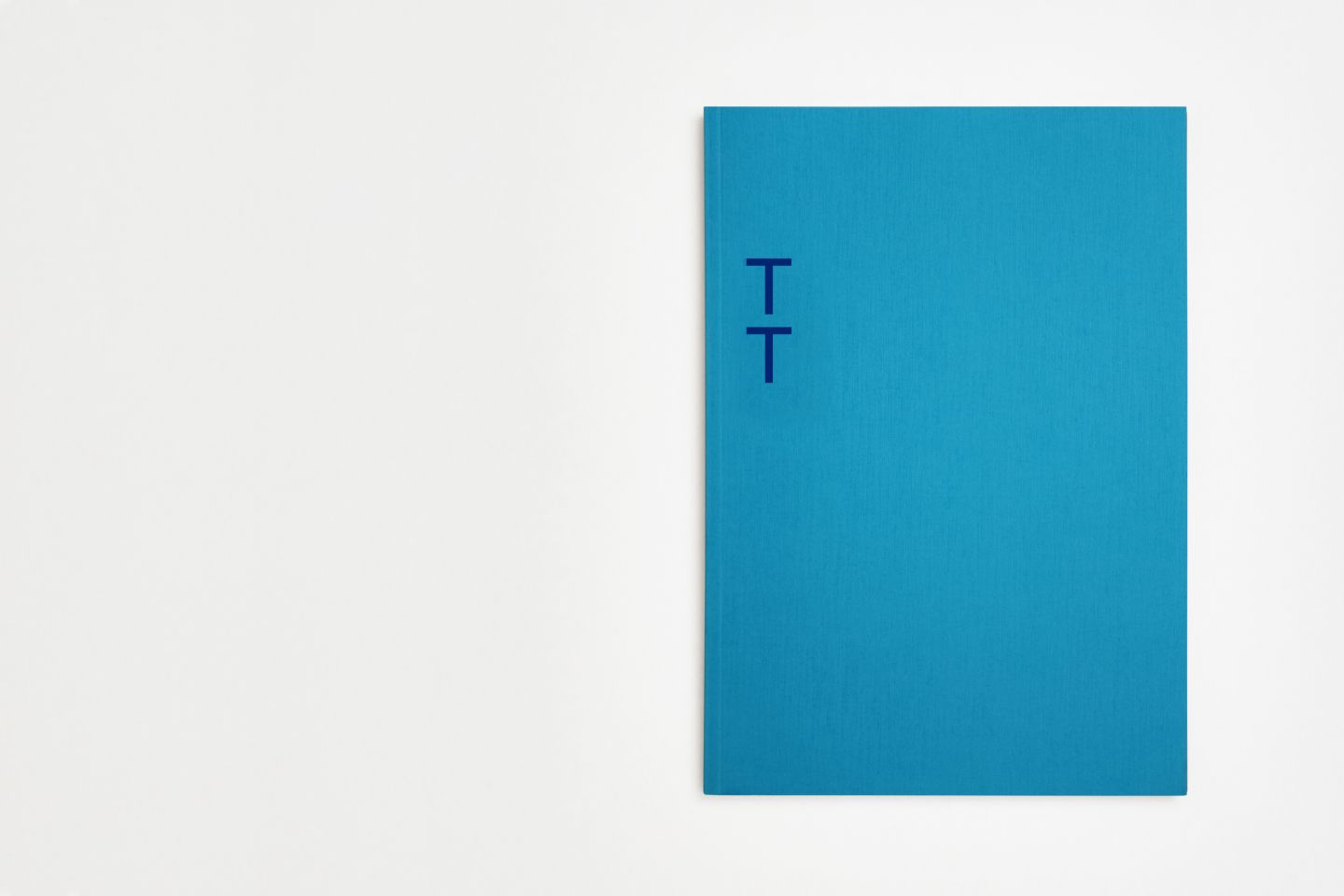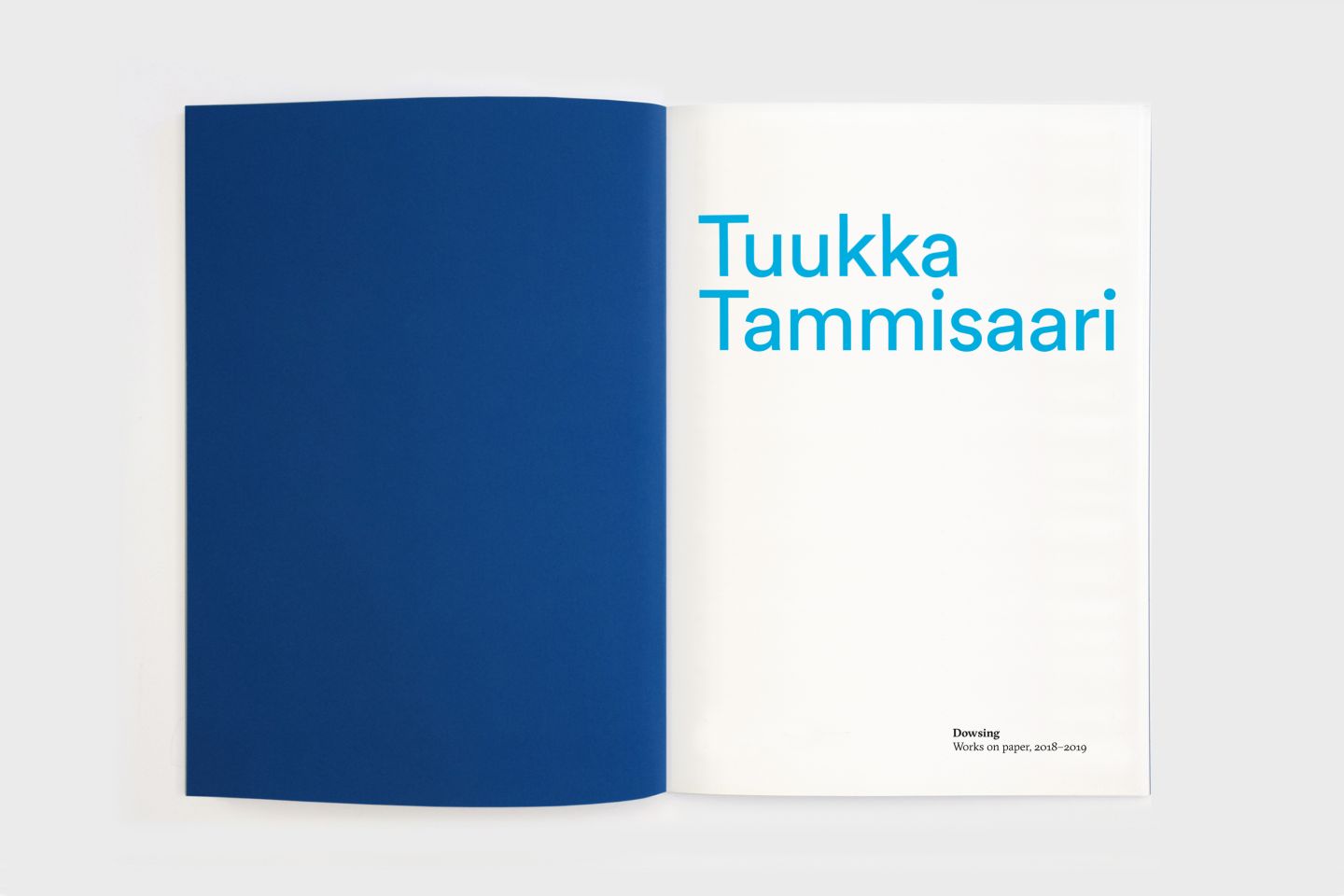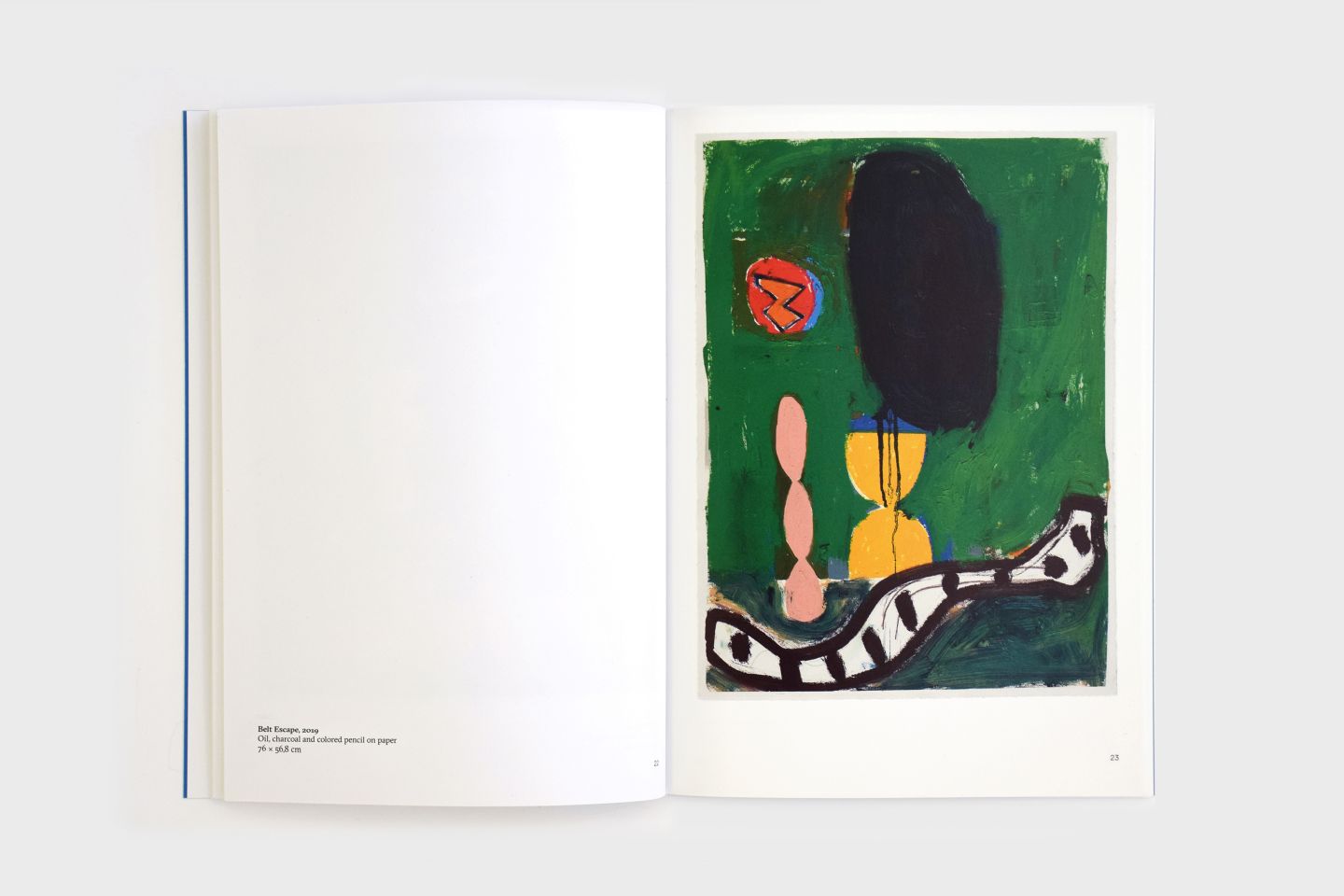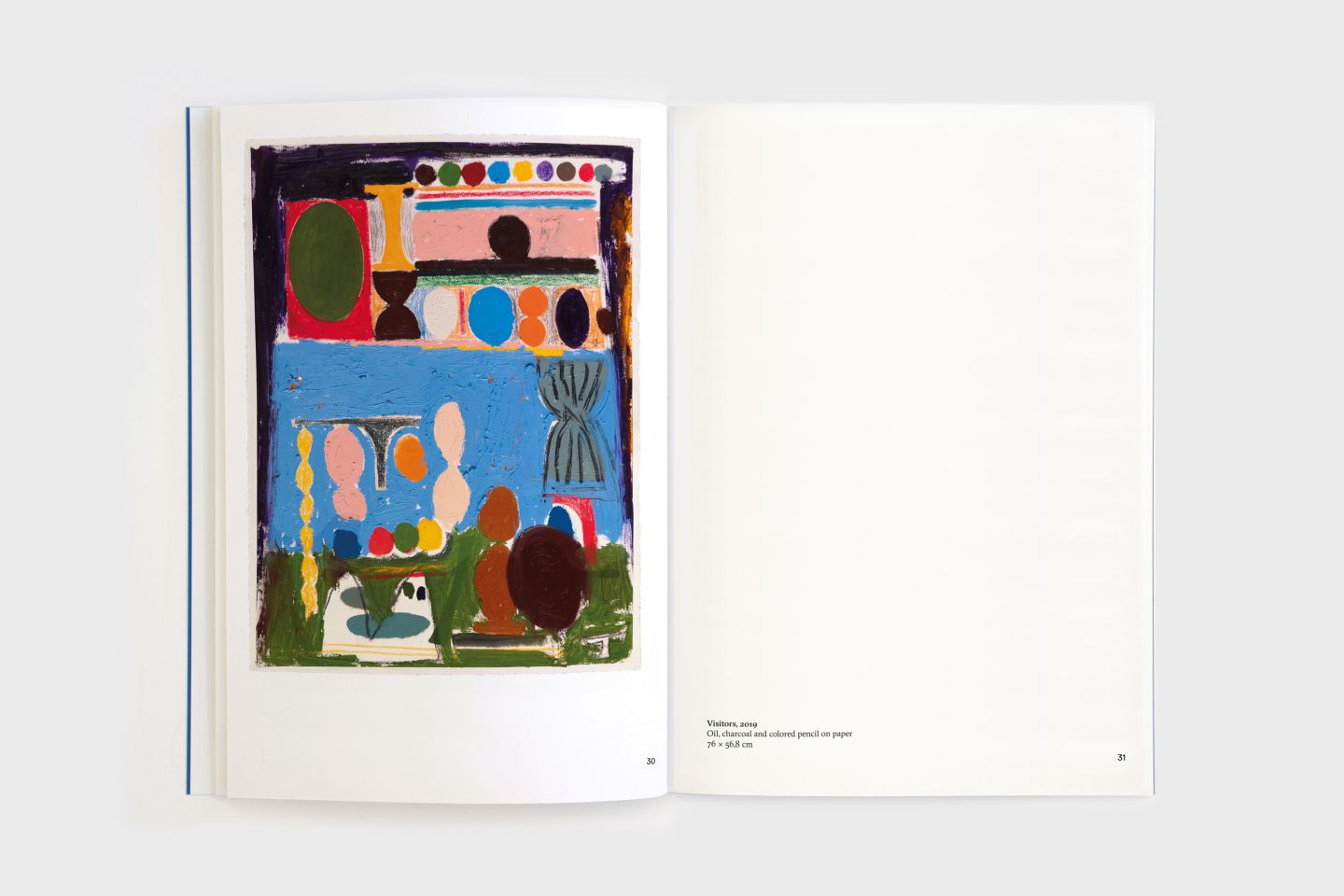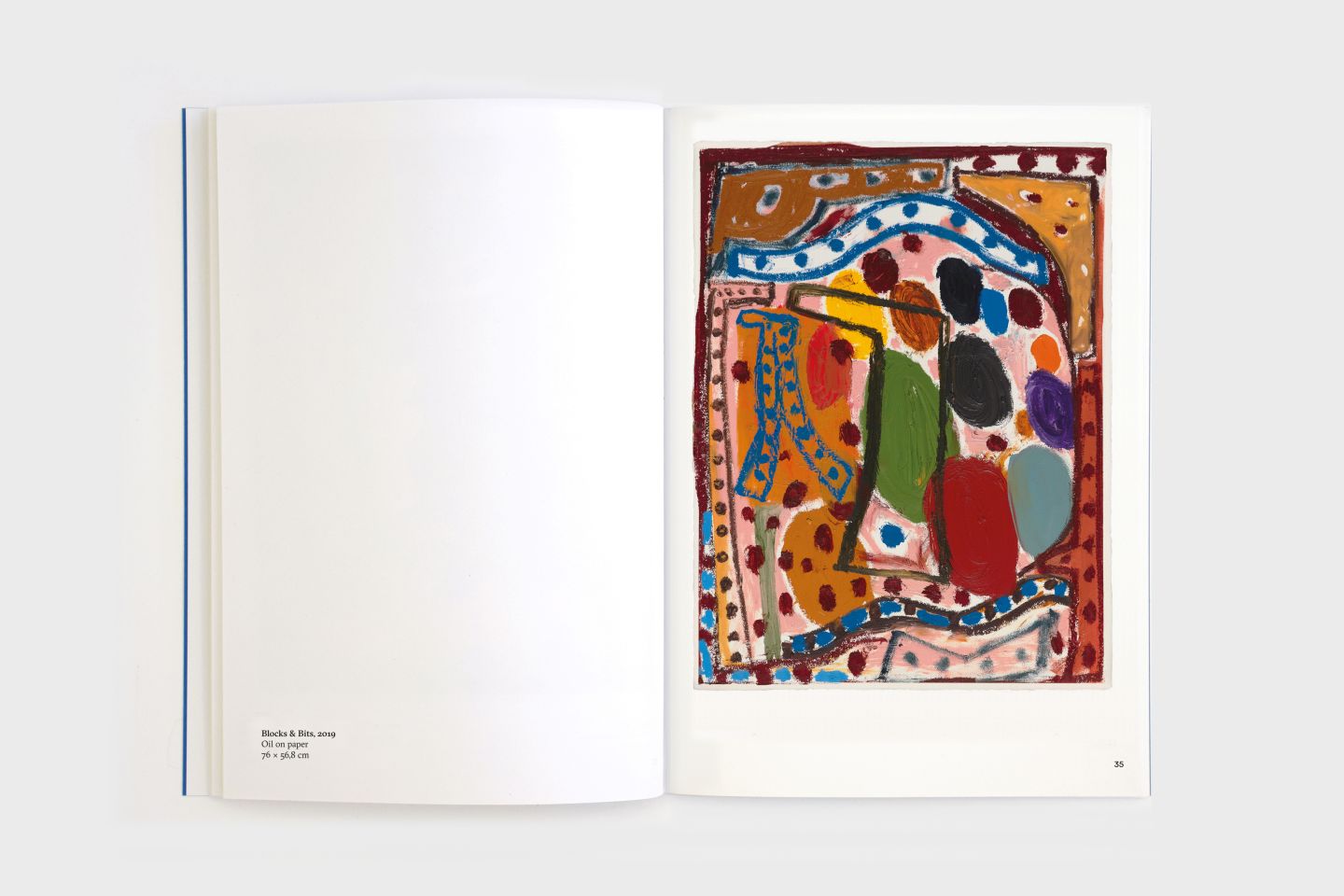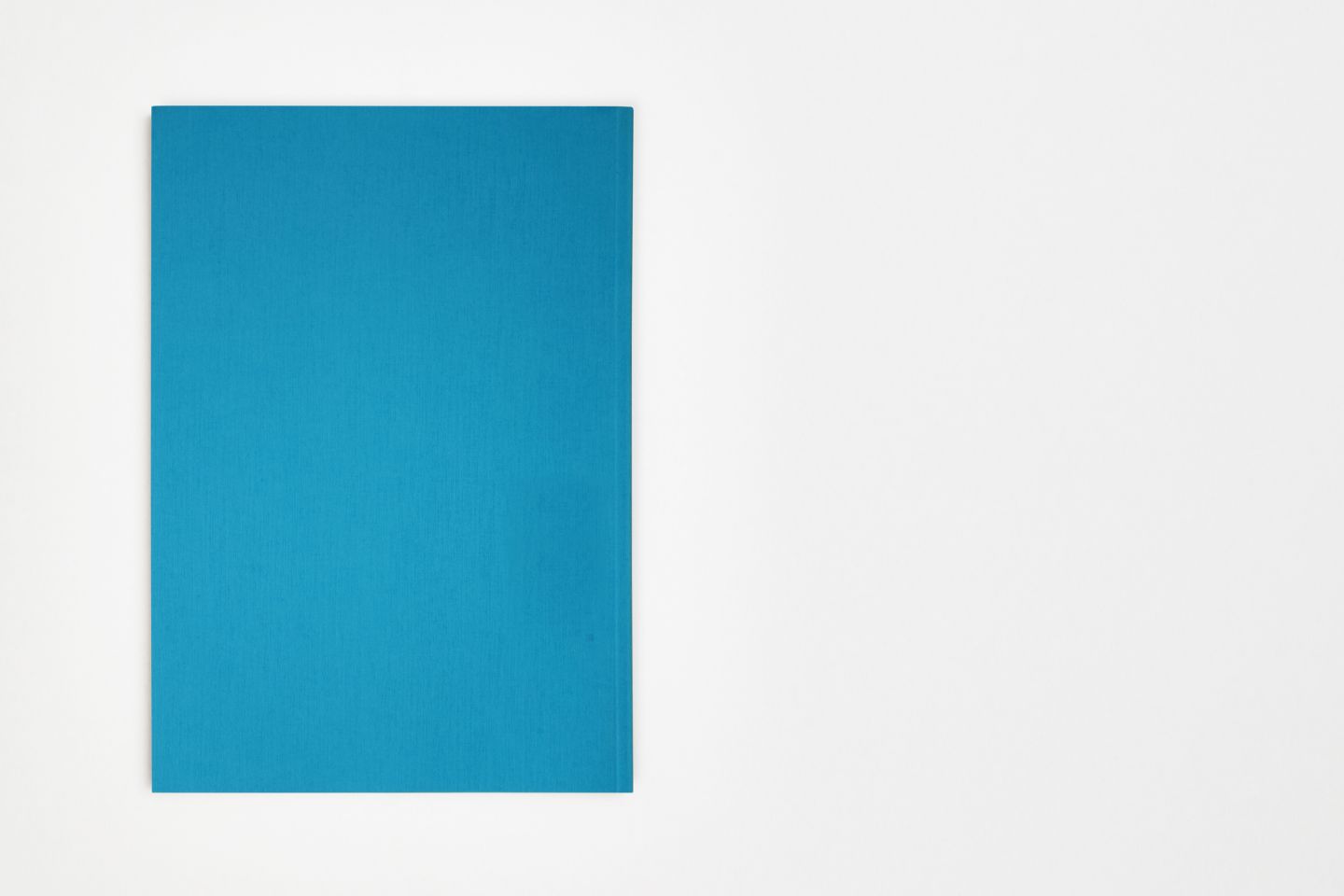 Info
Tuukka Tammisaari – art catalogue. Commissioned by Kristof De Clercq gallery.
This catalog titled 'Dowsing' presents works on paper from the period 2018-2019 by Finnish painter Tuukka Tammisaari. This work with an extreme colorite required a very minimal cover, resulting in a simple abbreviation of the artist's name: TT. Blue on blue, from a detail of one of his paintings.
Cover: 1 PMS on Sirio Color Denim Turchese 290g. Inside: quadri offset printing on Arctic Volume Ivory 150g, 48 pages, ft 19 x 27 cm. Typefaces: Circular & GT Sectra. © Kristof De Clercq gallery & Hugo Puttaert/visionandfactory (2019).