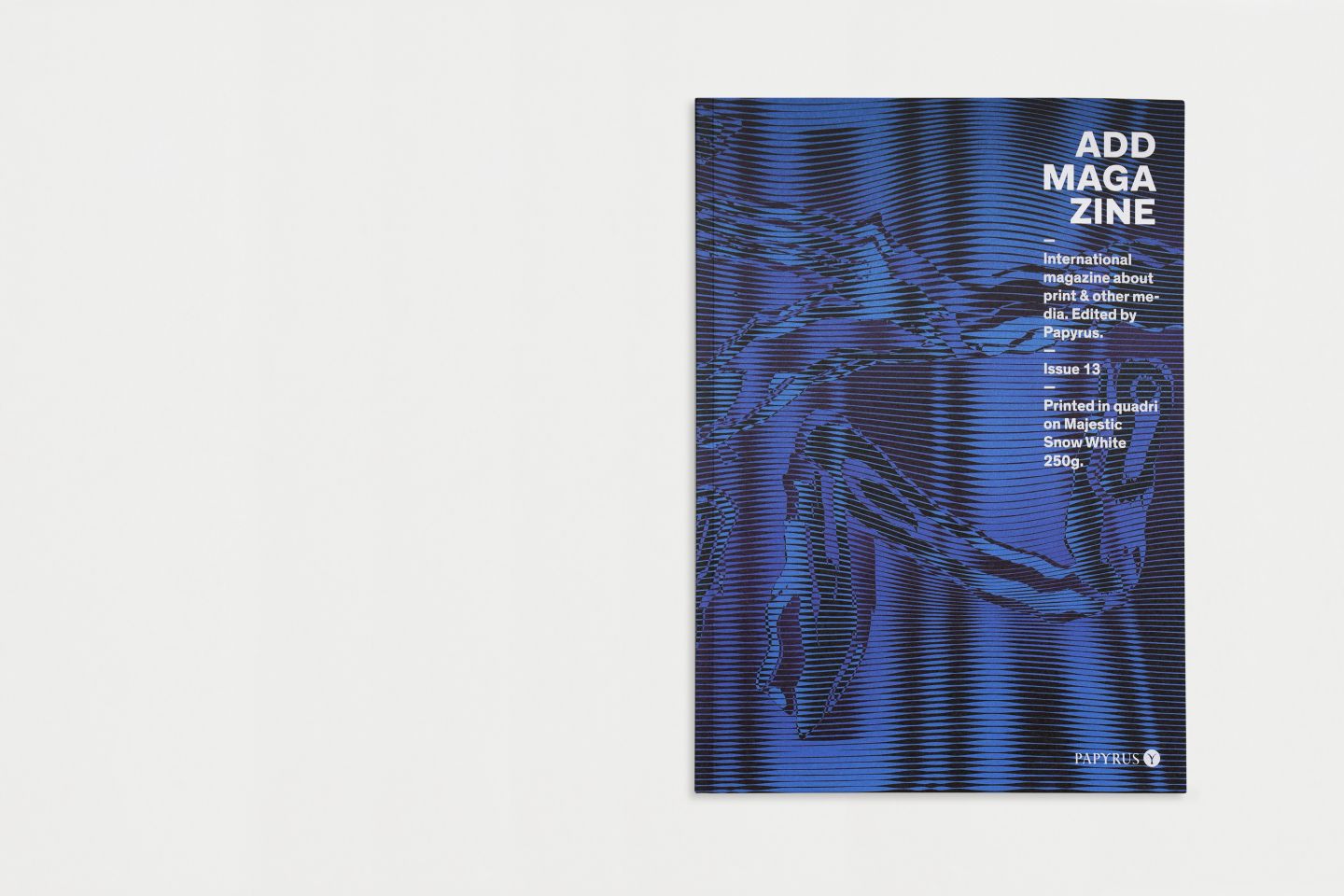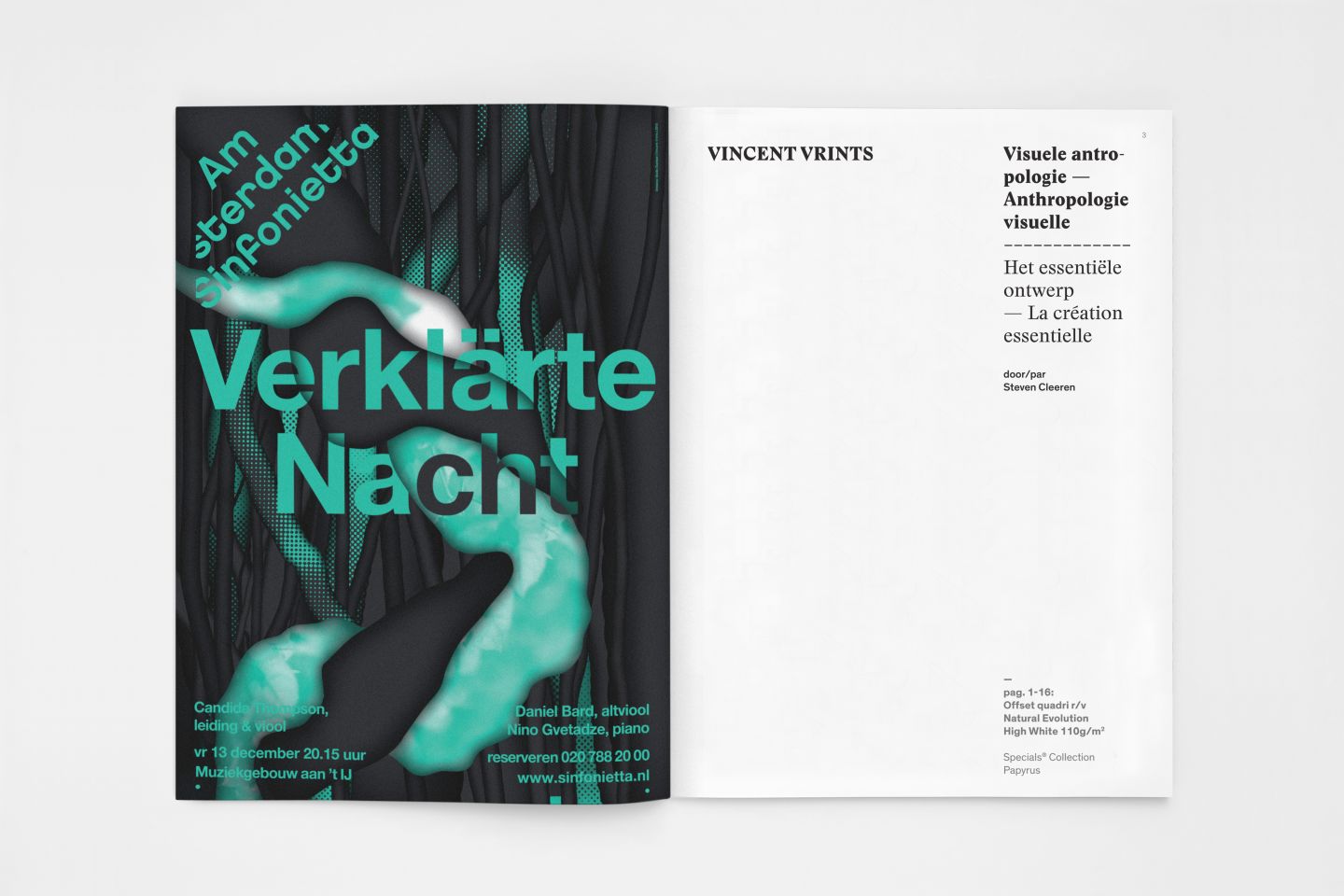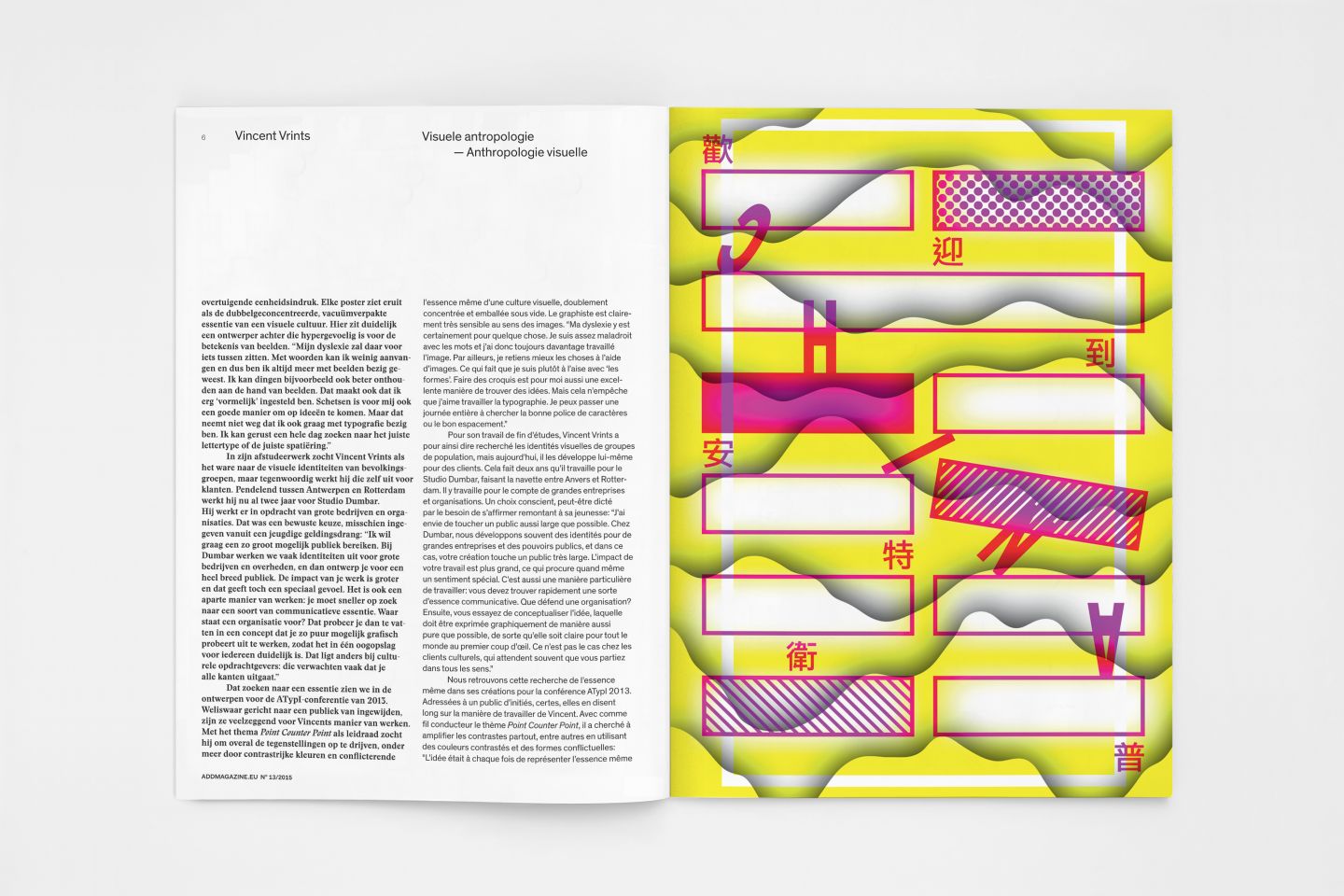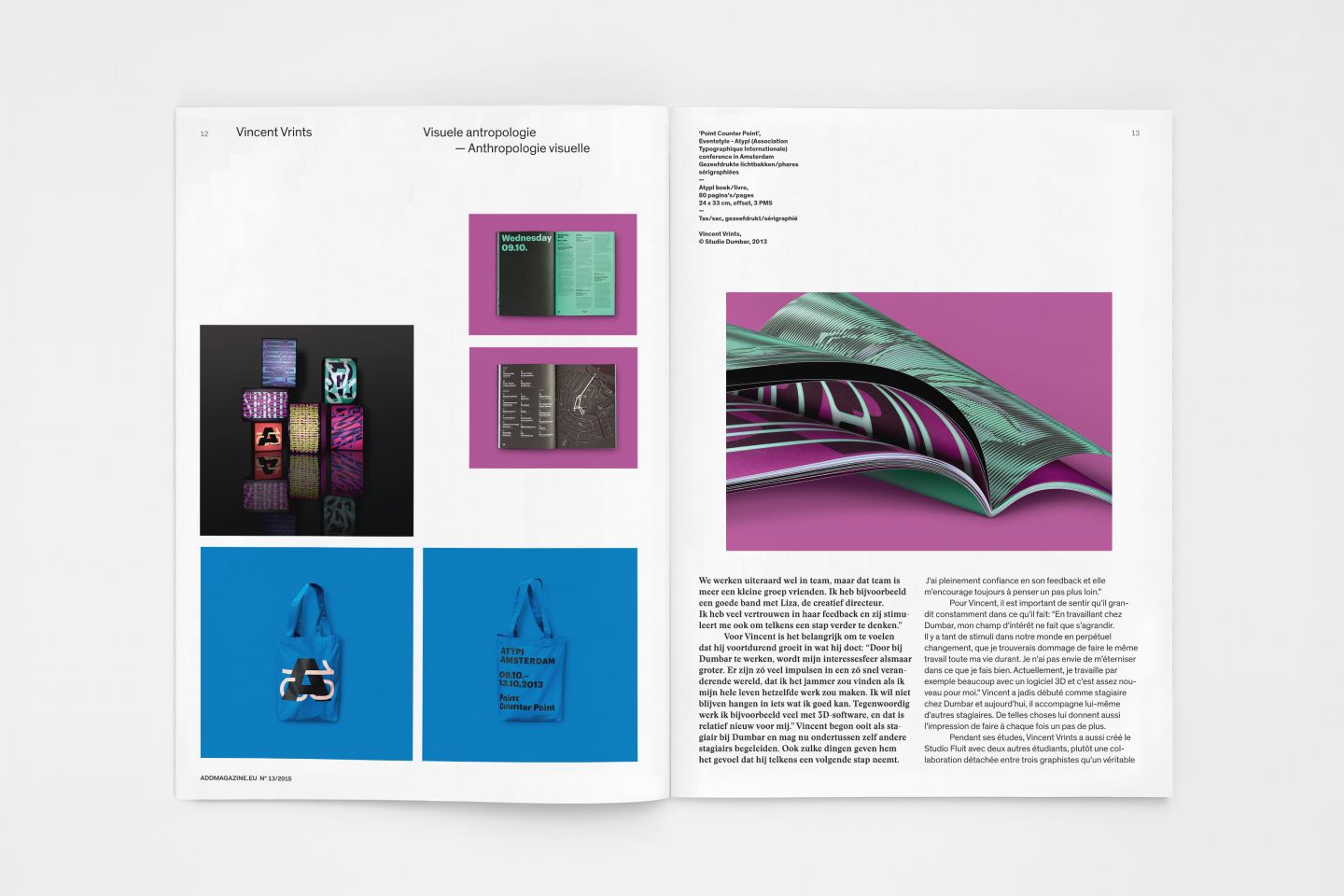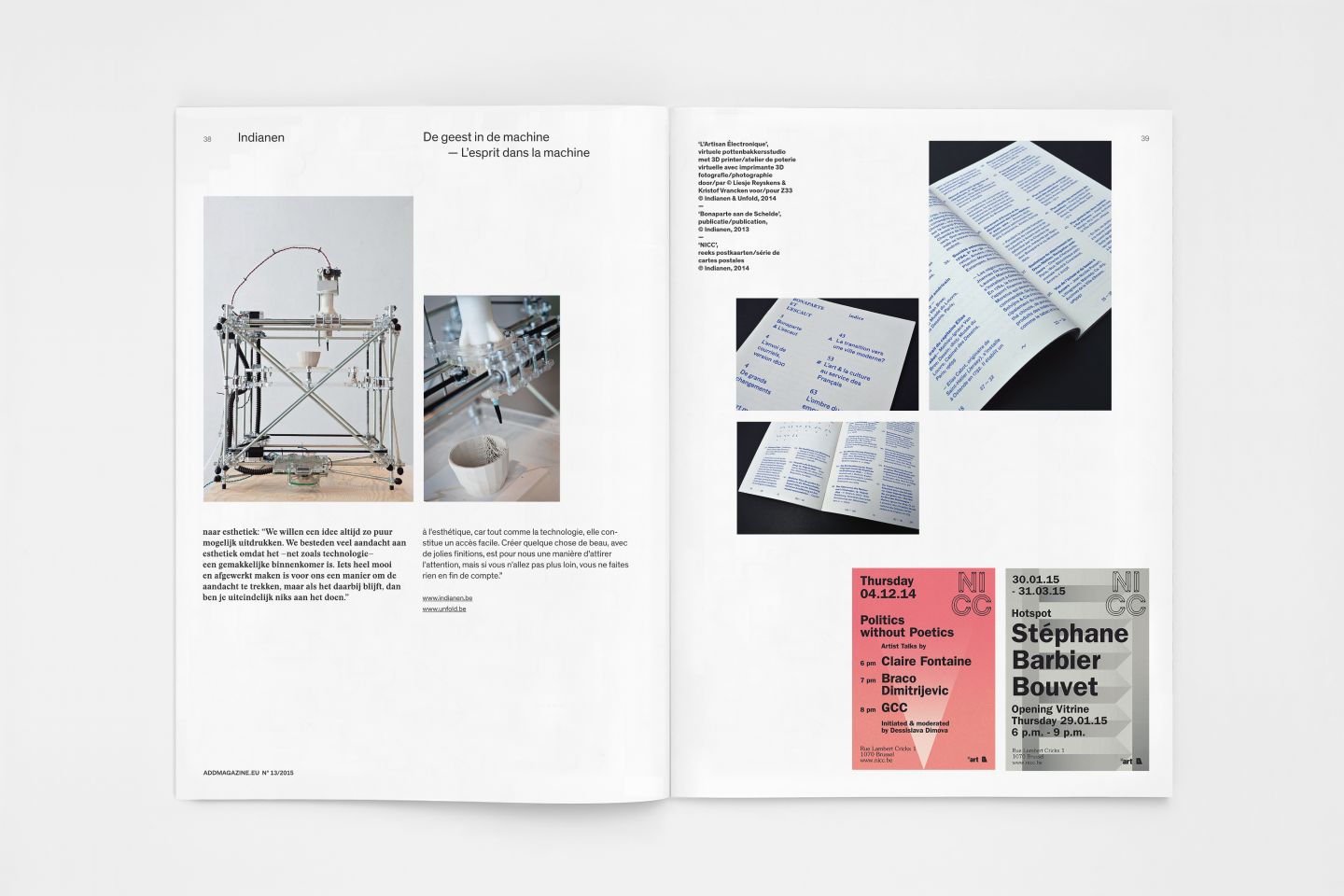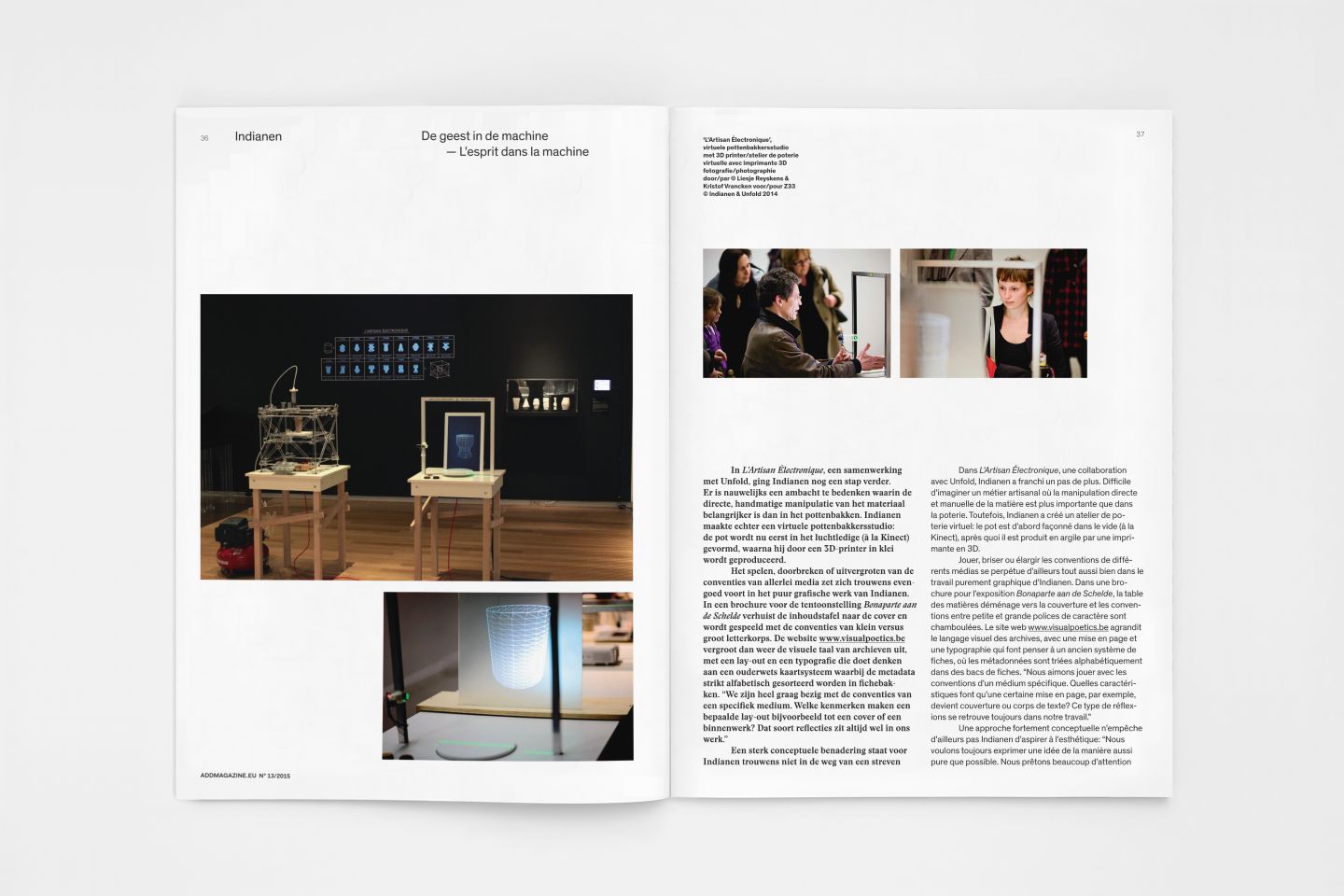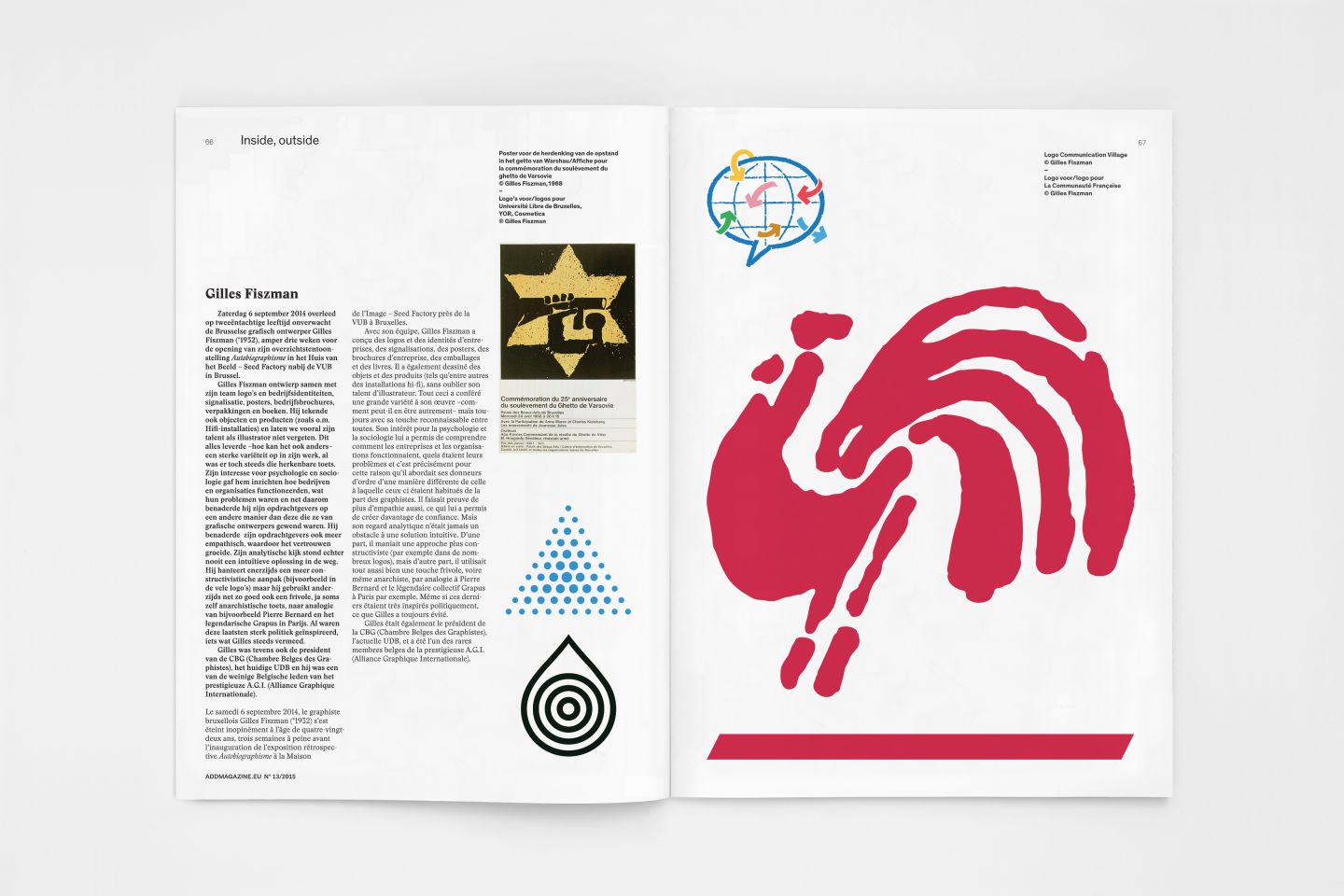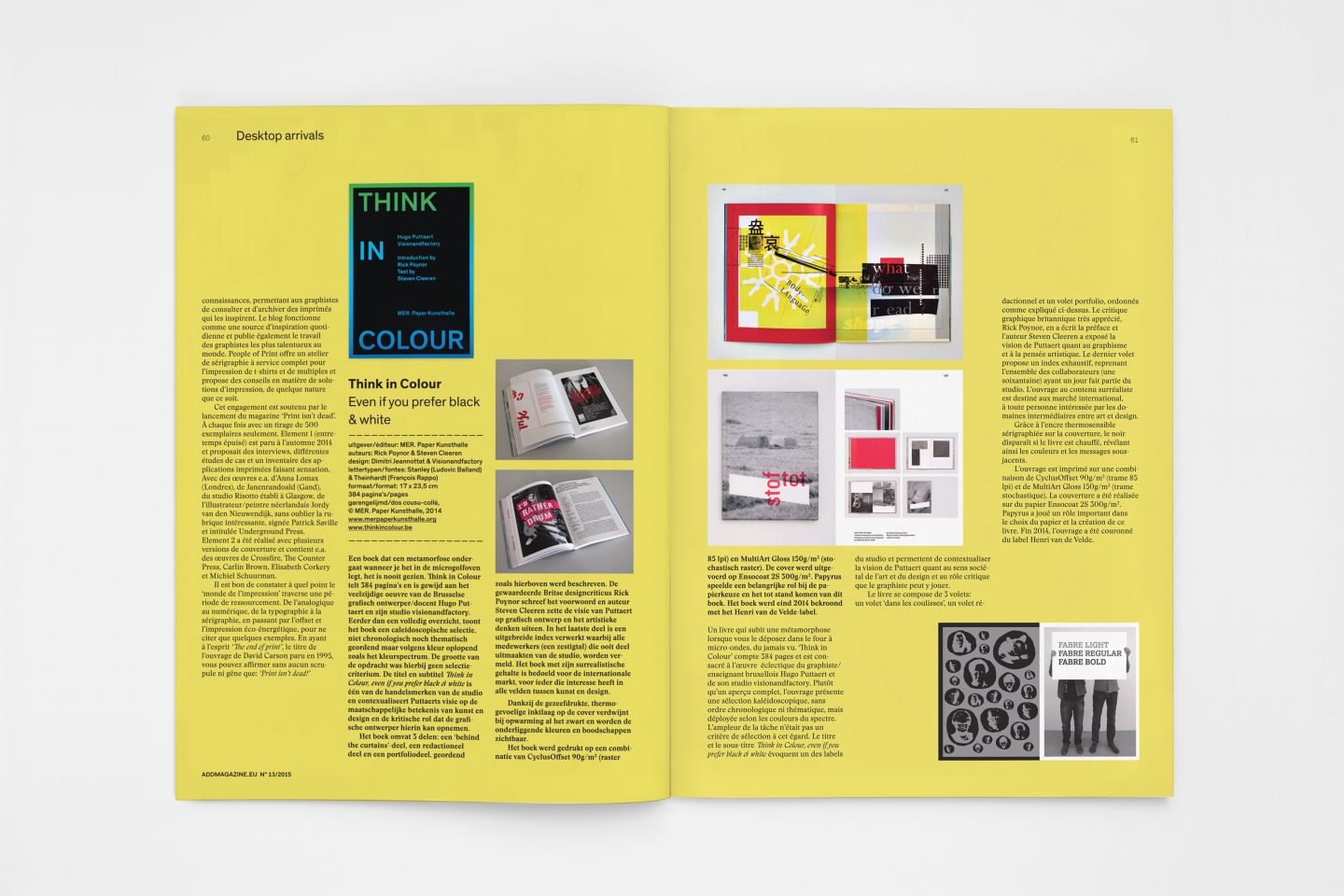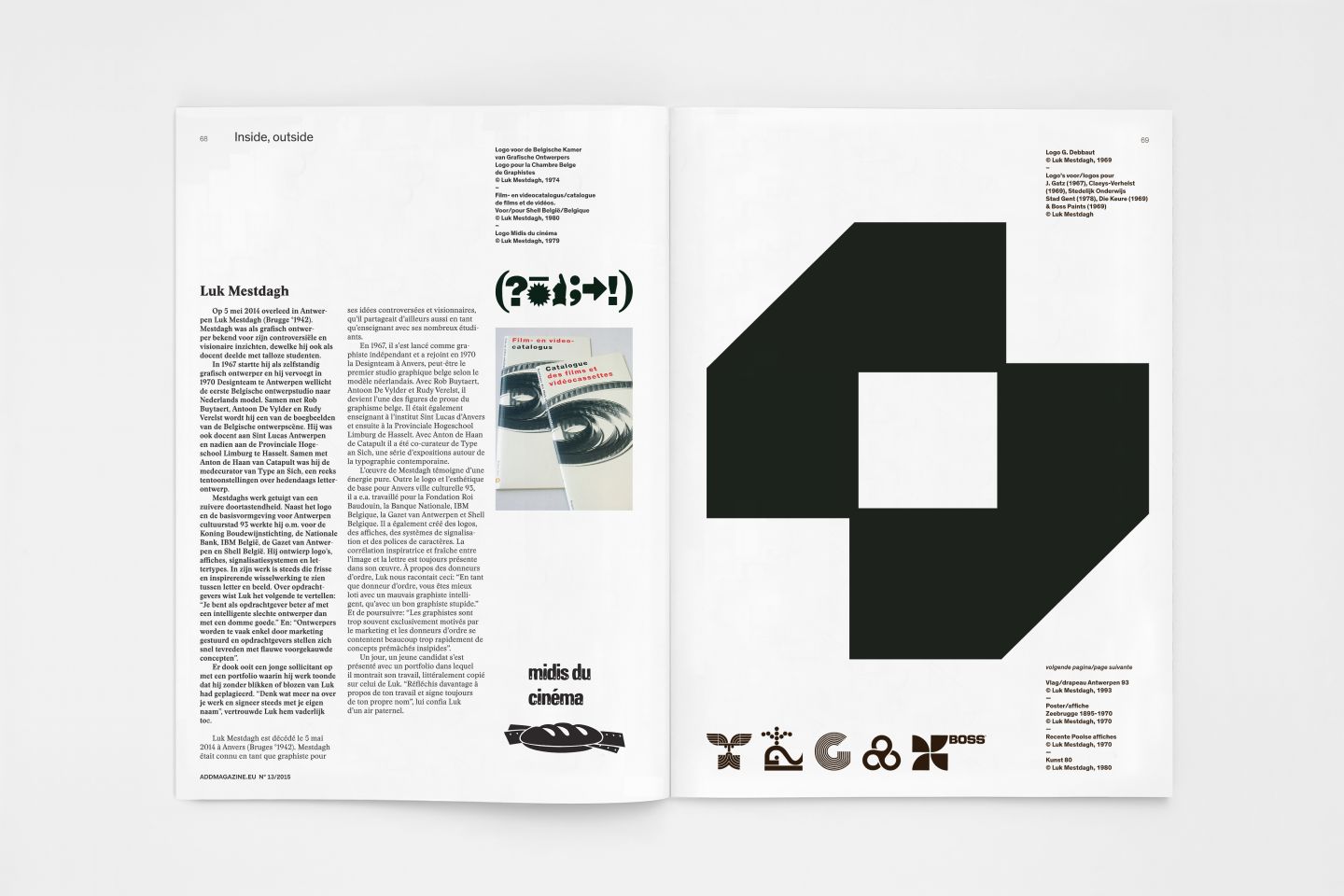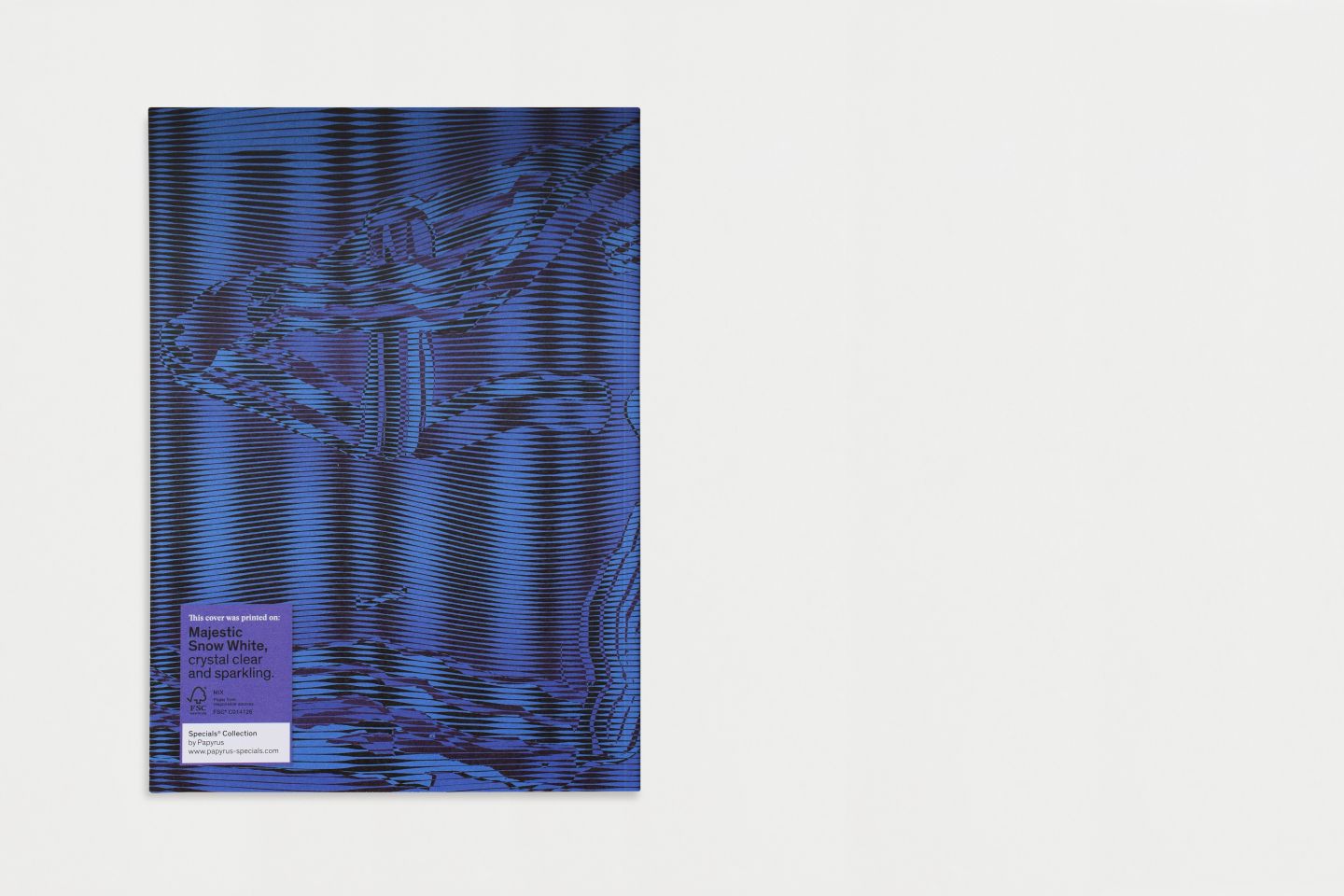 Info
Addmagazine 13. International magazine about print & other media.
Published by Papyrus and visionandfactory.
Issue featuring: Ludovic Balland, Gilles Fiszman, Helmo, Herman Houbrechts, Indianen, Luk Mestdagh, Occassional Papers, Optimo, People of Print, François Rappo, Studio Fluit, Ankie Stoutjesdijk & Vincent Vrints/Studio Dumbar.
Quadri offset on several text & cover paper qualities, 72 pages, ft: 22 x 31 cm. Cover image by © Studio Dumbar/Vincent Vrints. Design by Hugo Puttaert, © visionandfactory (2014).
browse the magazine