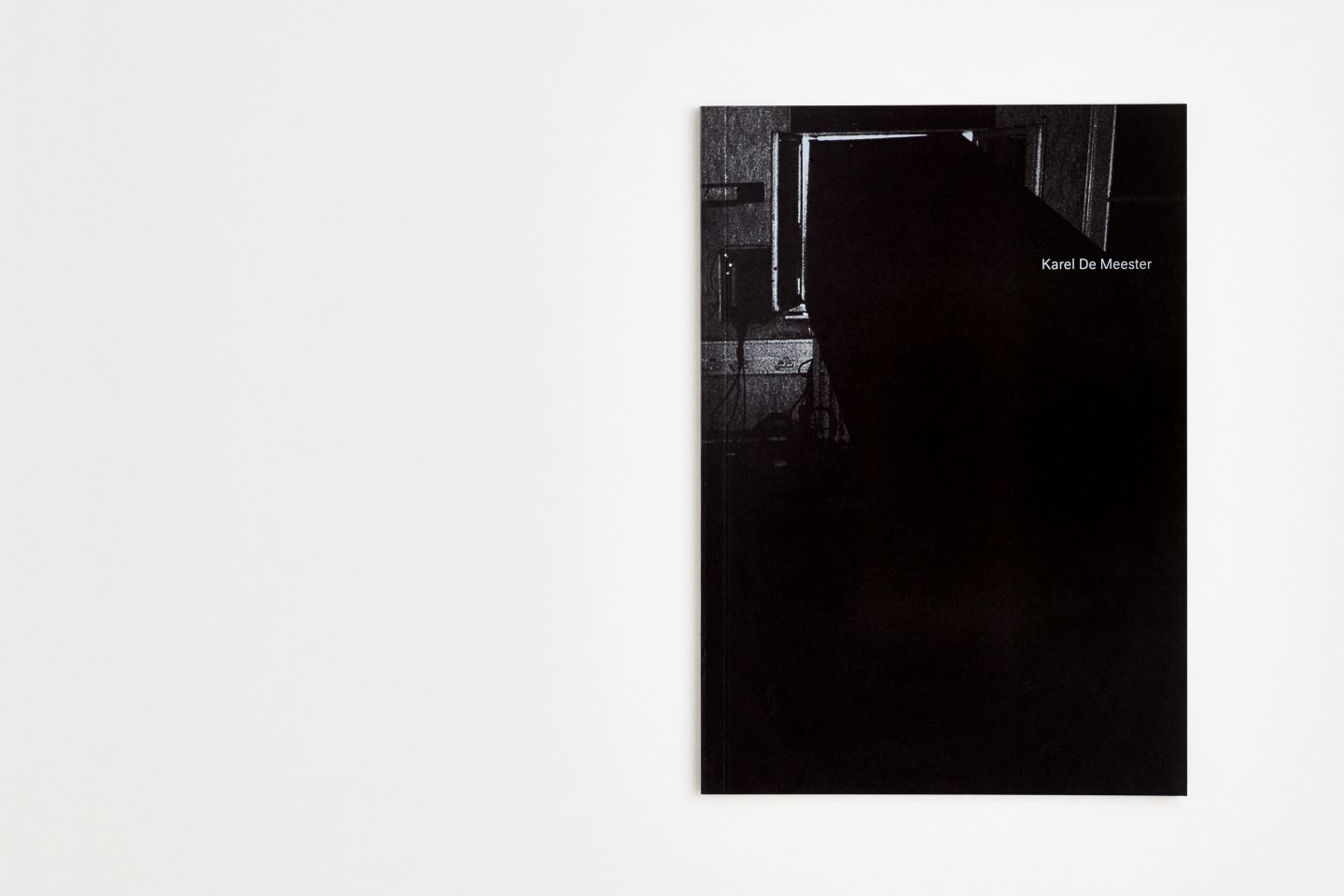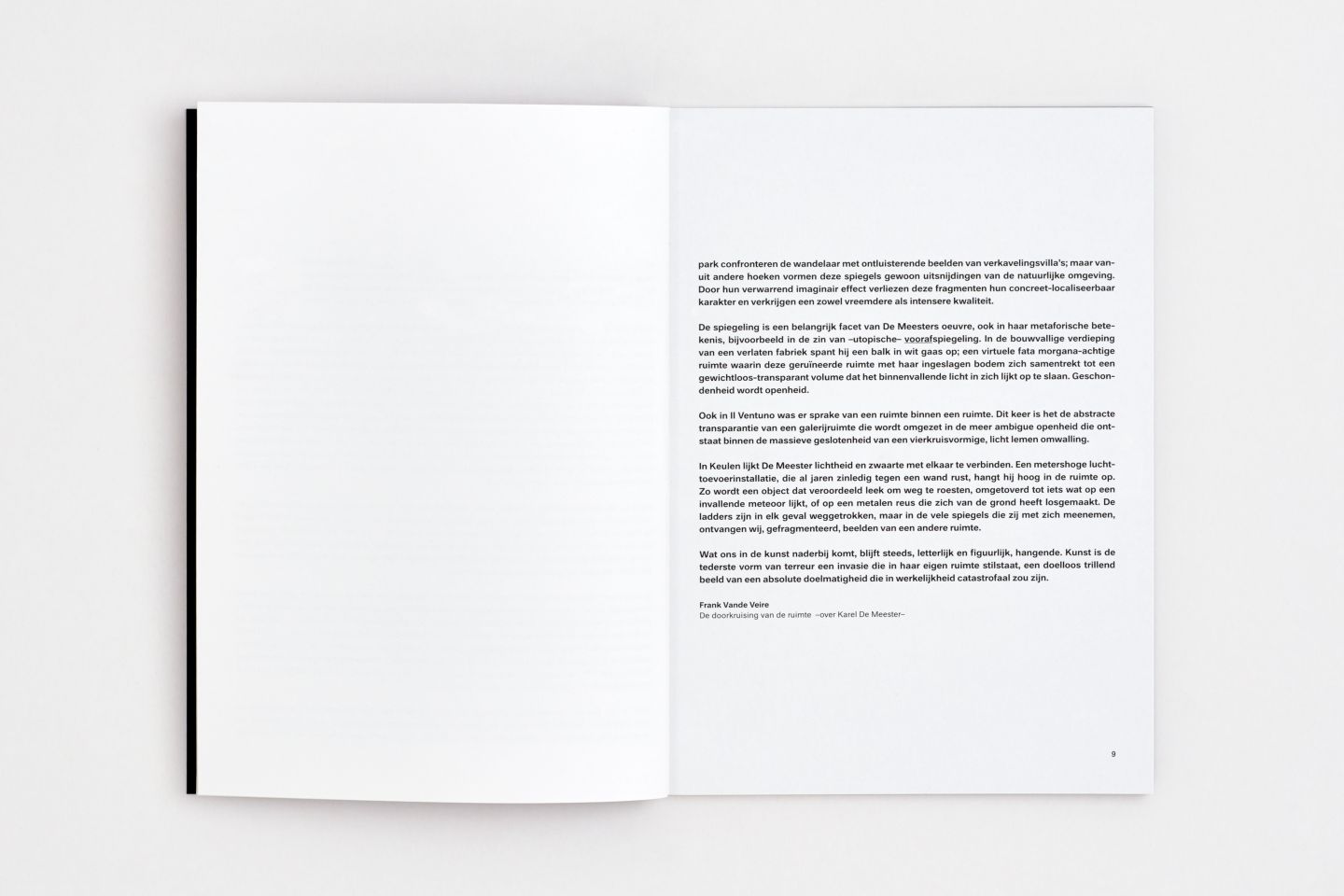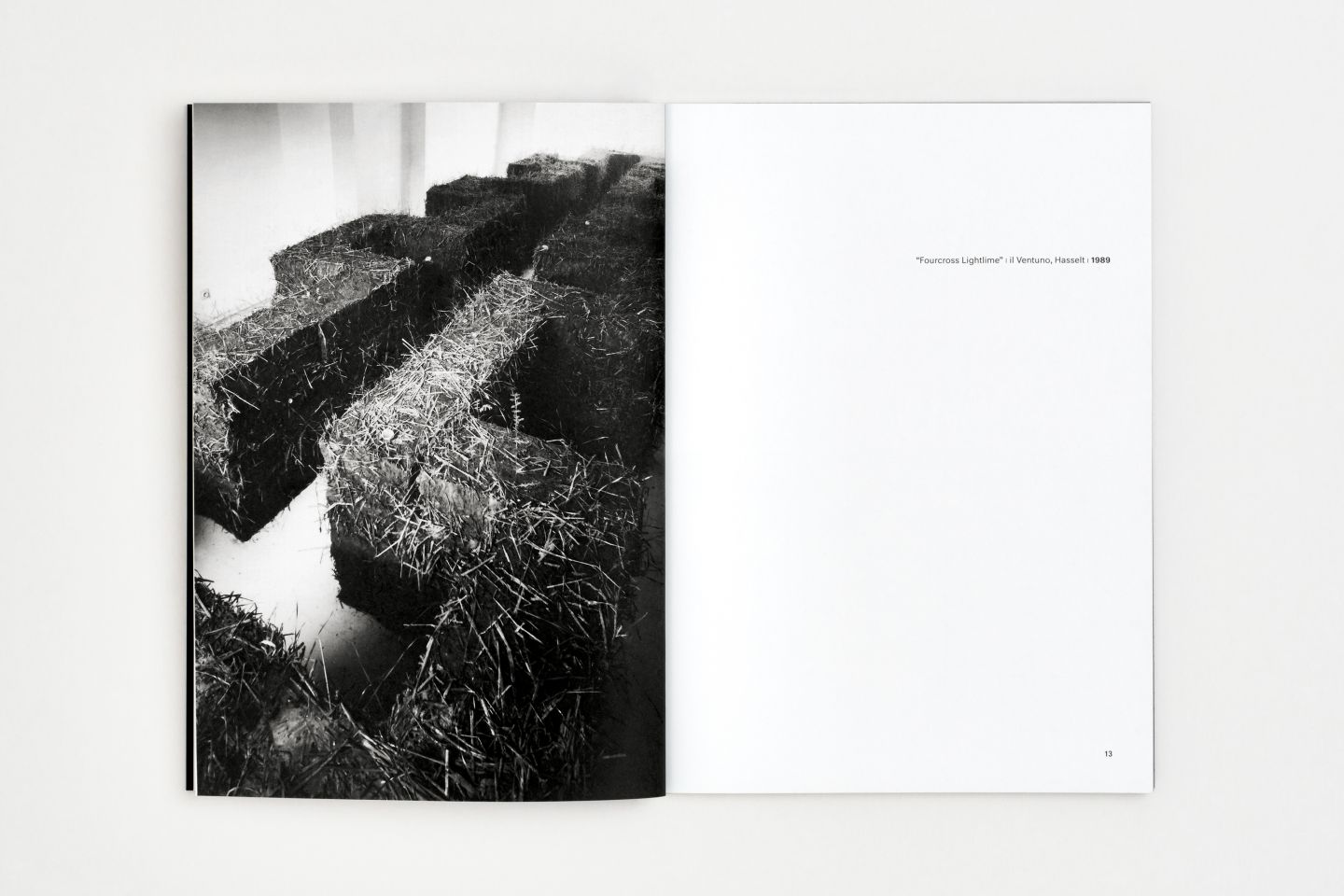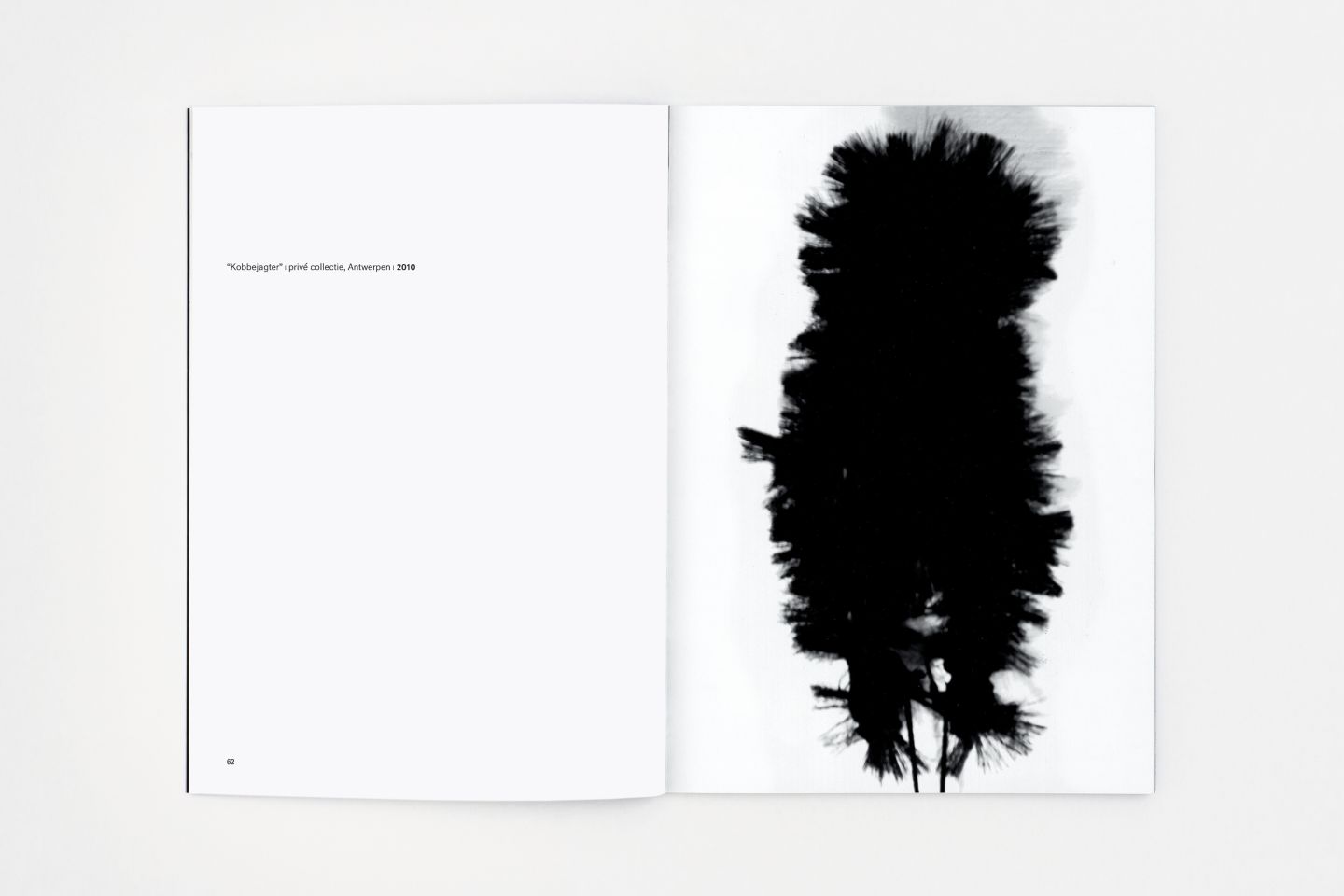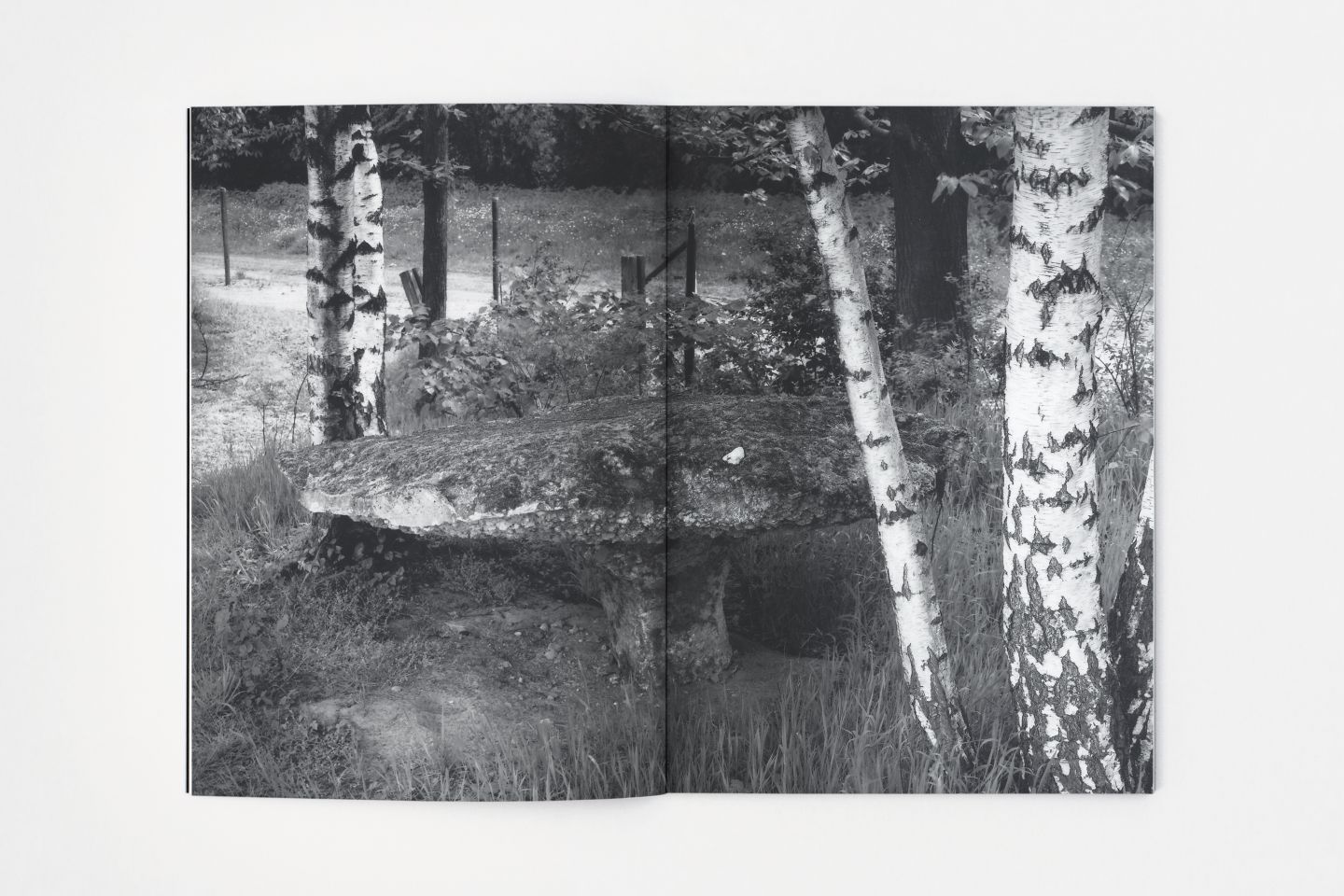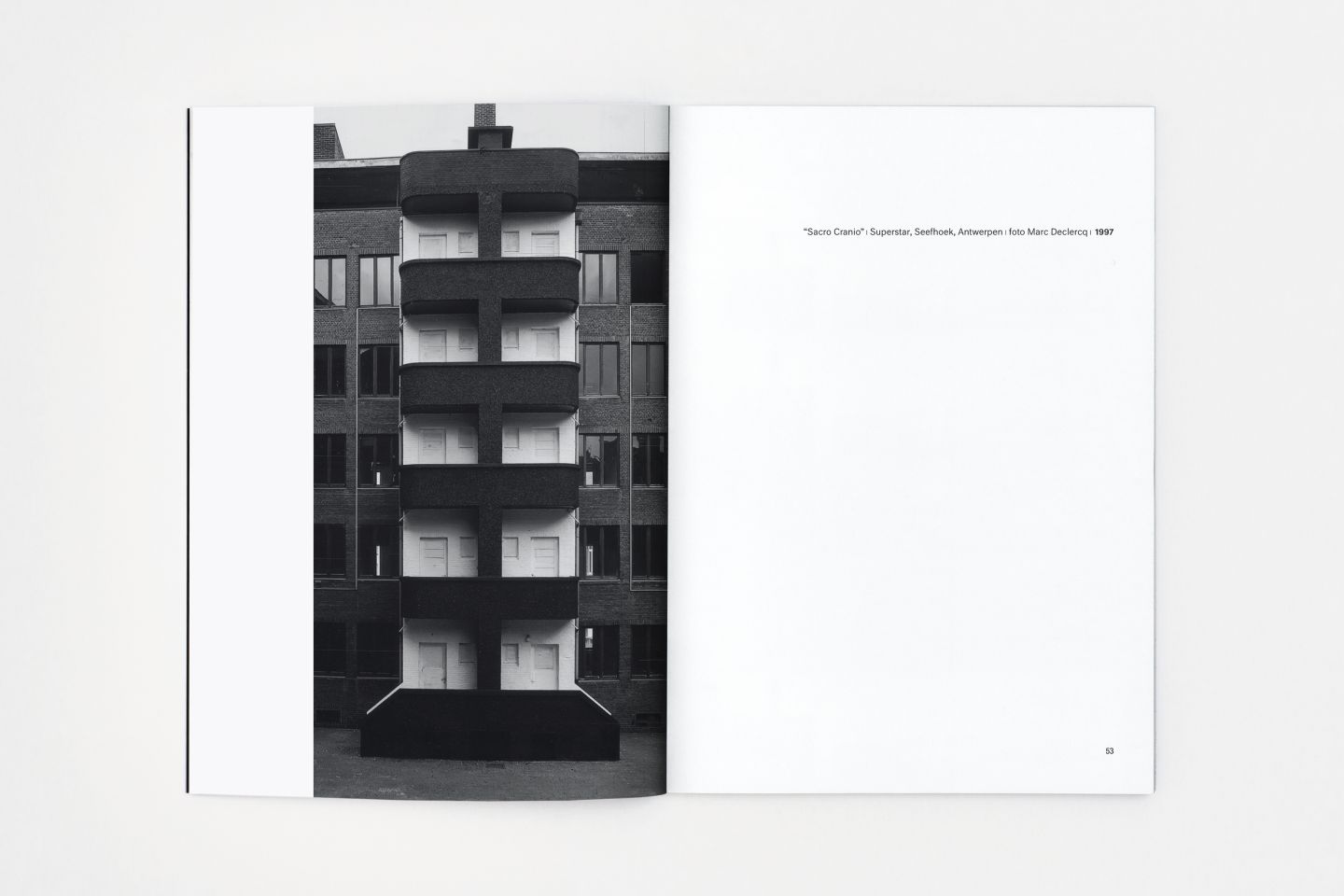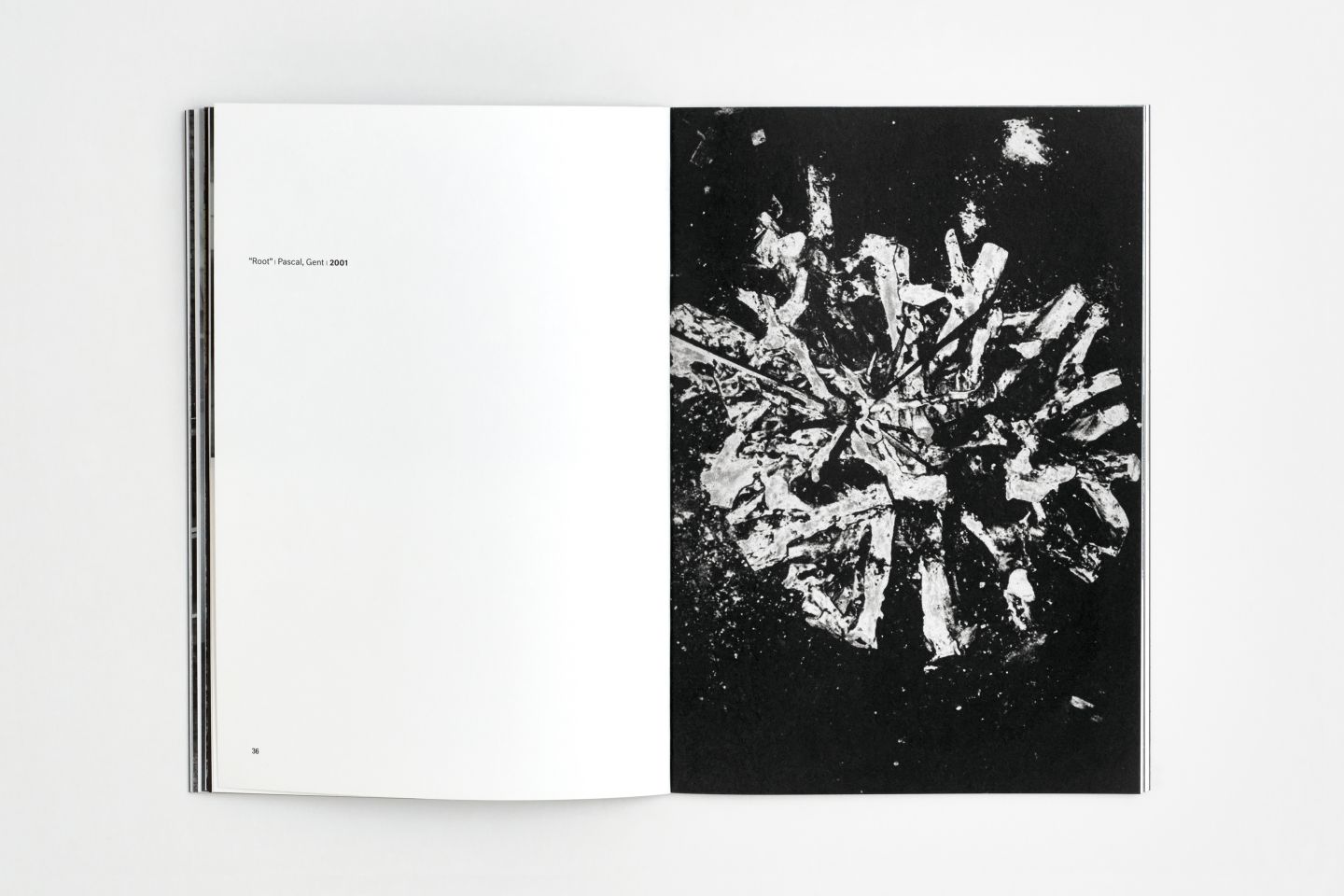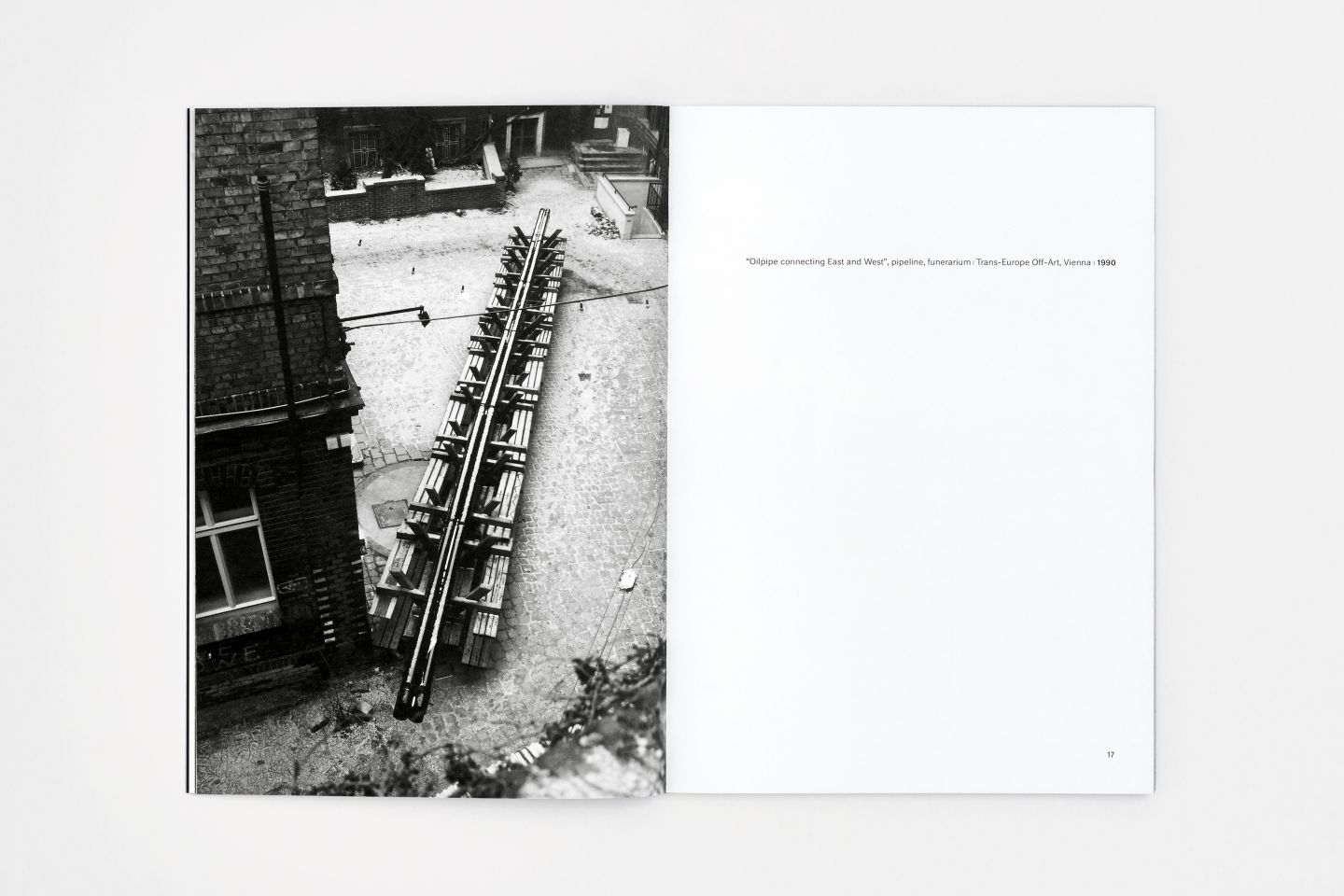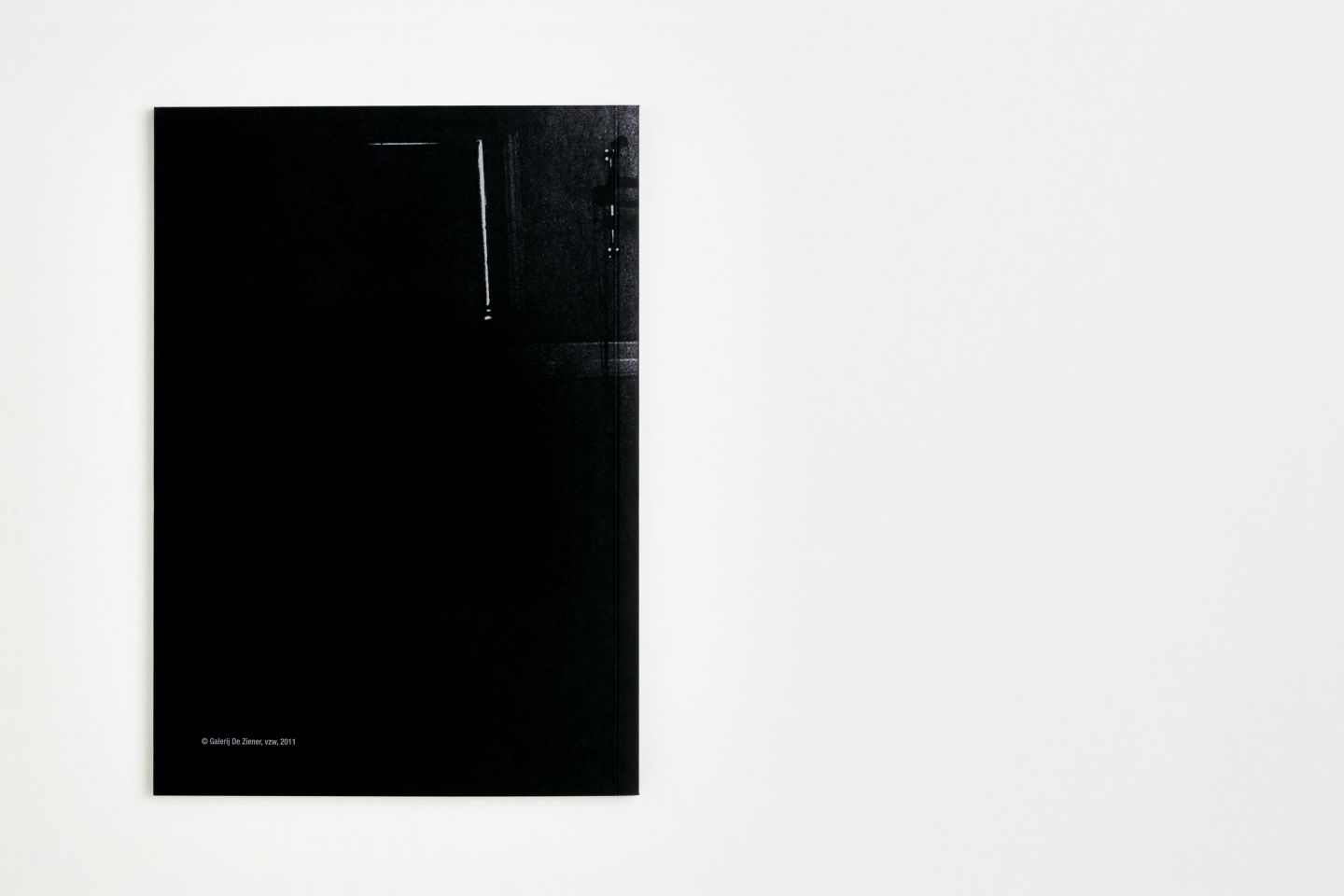 Info
Karel De Meester – art catalogue. Commissioned by Galerie de Ziener.
This book deals with the work of an exceptional artist, elusive, often living in India and very consistent in his work. It was quite a job to collect sufficient qualitative photographic material of the many installations and in situ works that he realised in a quarter of a century. It was therefore decided to keep this book almost entirely in black and white. The cover shows a pitch-black image of large black beams poking through a window. The cover was printed in silver on felt-like black cardboard, because despite the fact that almost the entire oeuvre of this artist is black, its tactility remains essential.
Cover: silver offset printing on Plike Anthracite 320g. Inside: quadri offset printing on Arctic Volume white 150g, 56 pages, ft 14,85 x 21 cm. Typefaces: Neutral BP & Helvetica Neue Condensed. Photography by various photographers. © Galerie de Ziener & Hugo Puttaert/visionandfactory (2011).