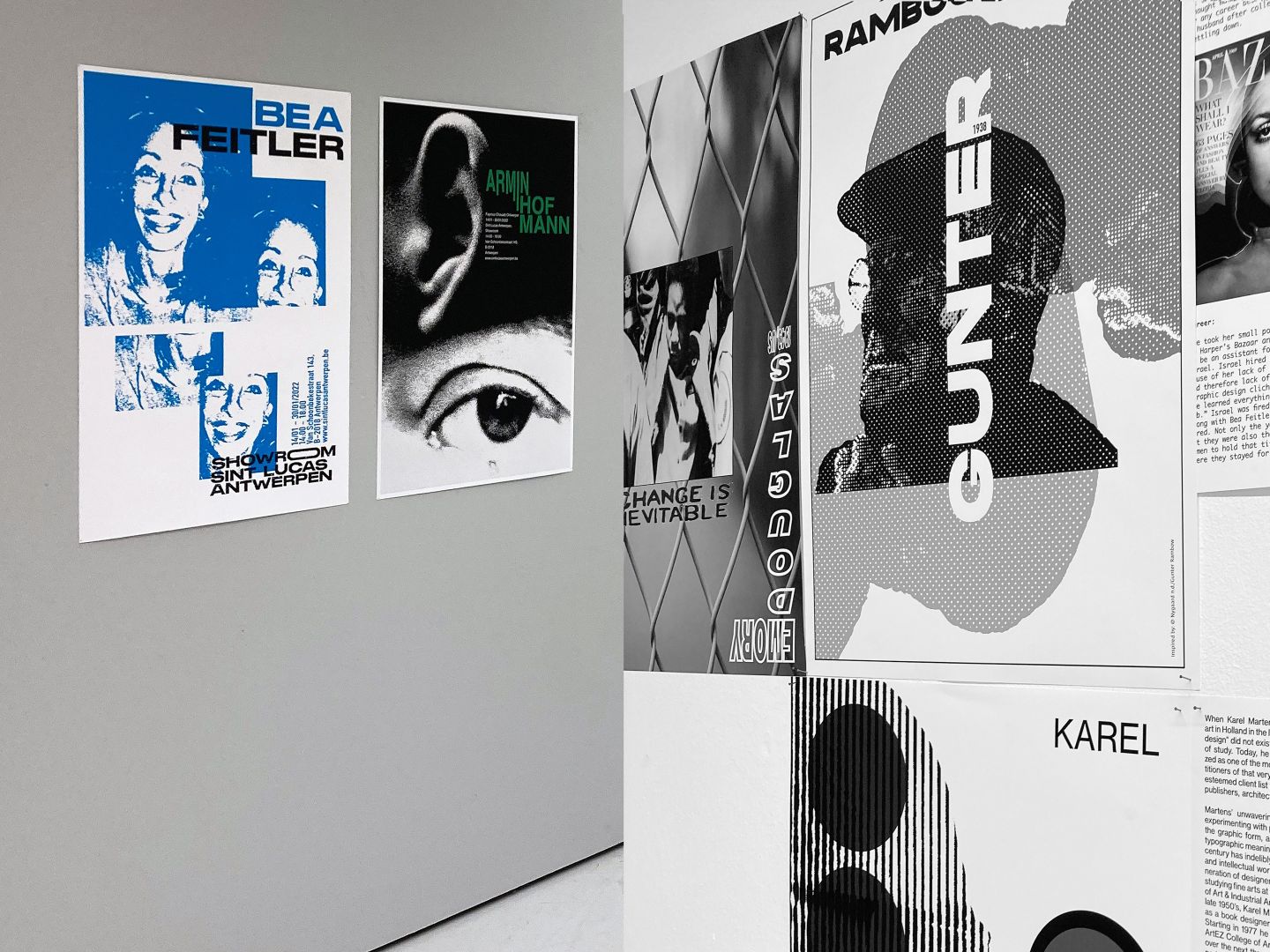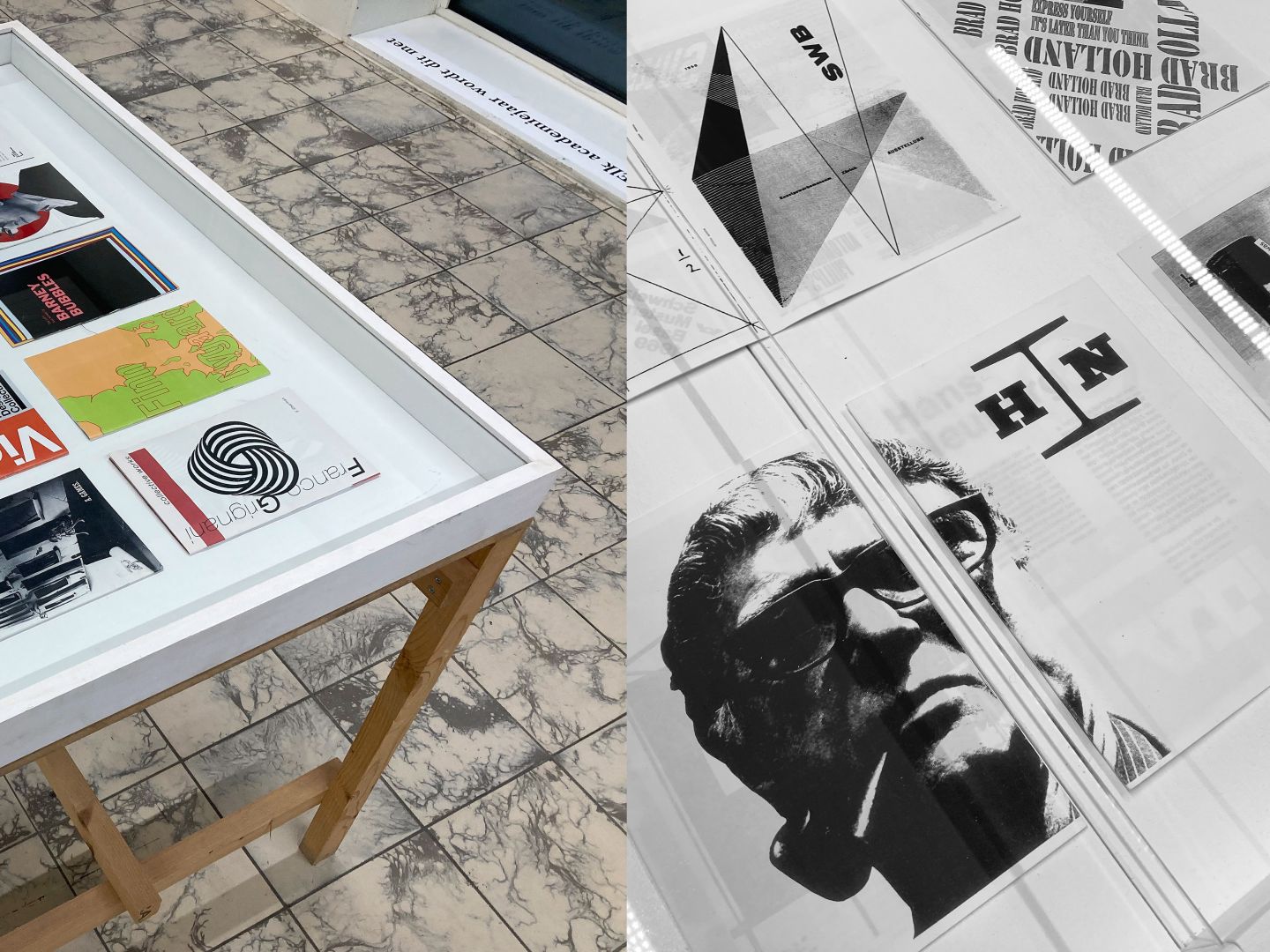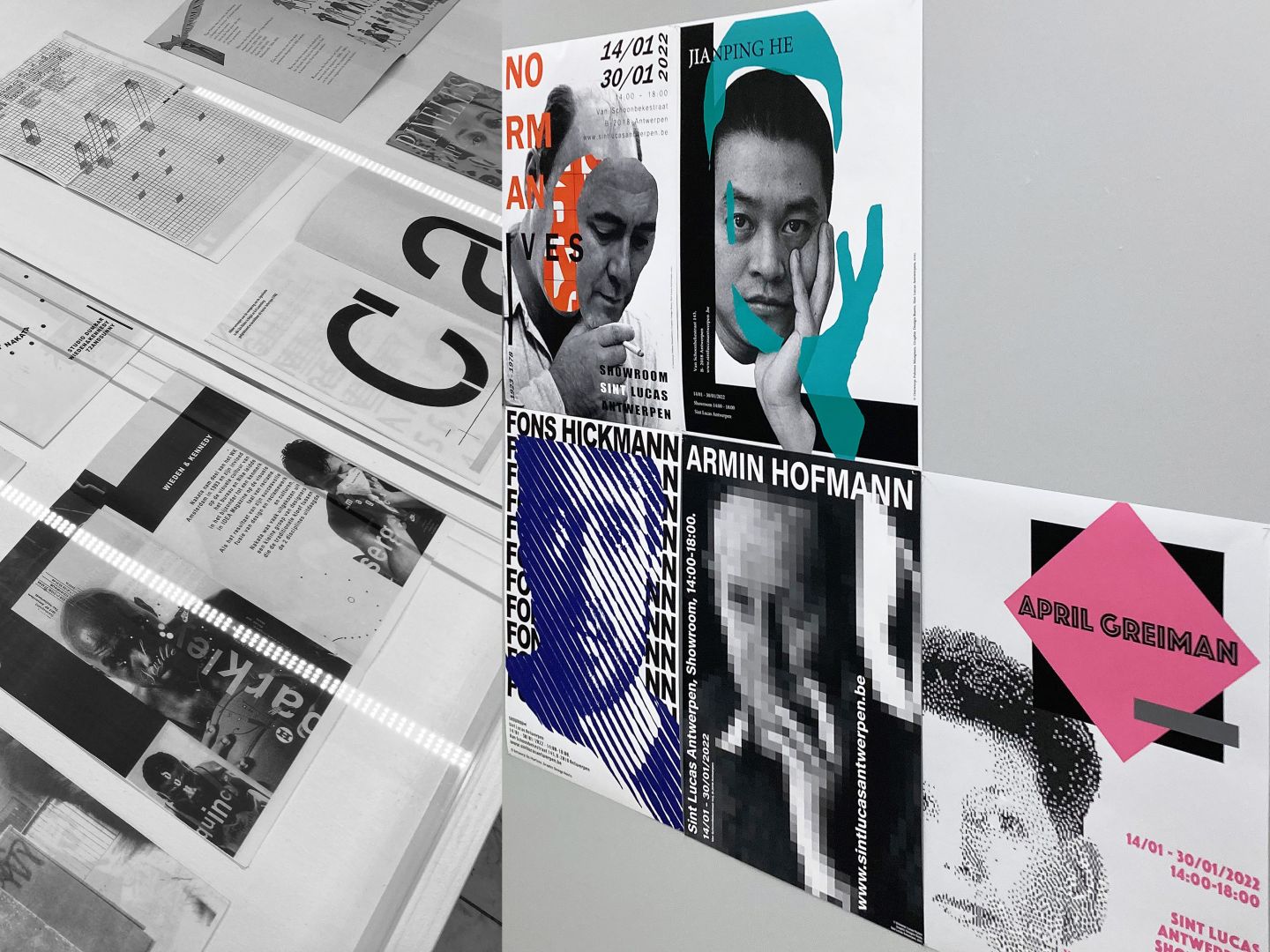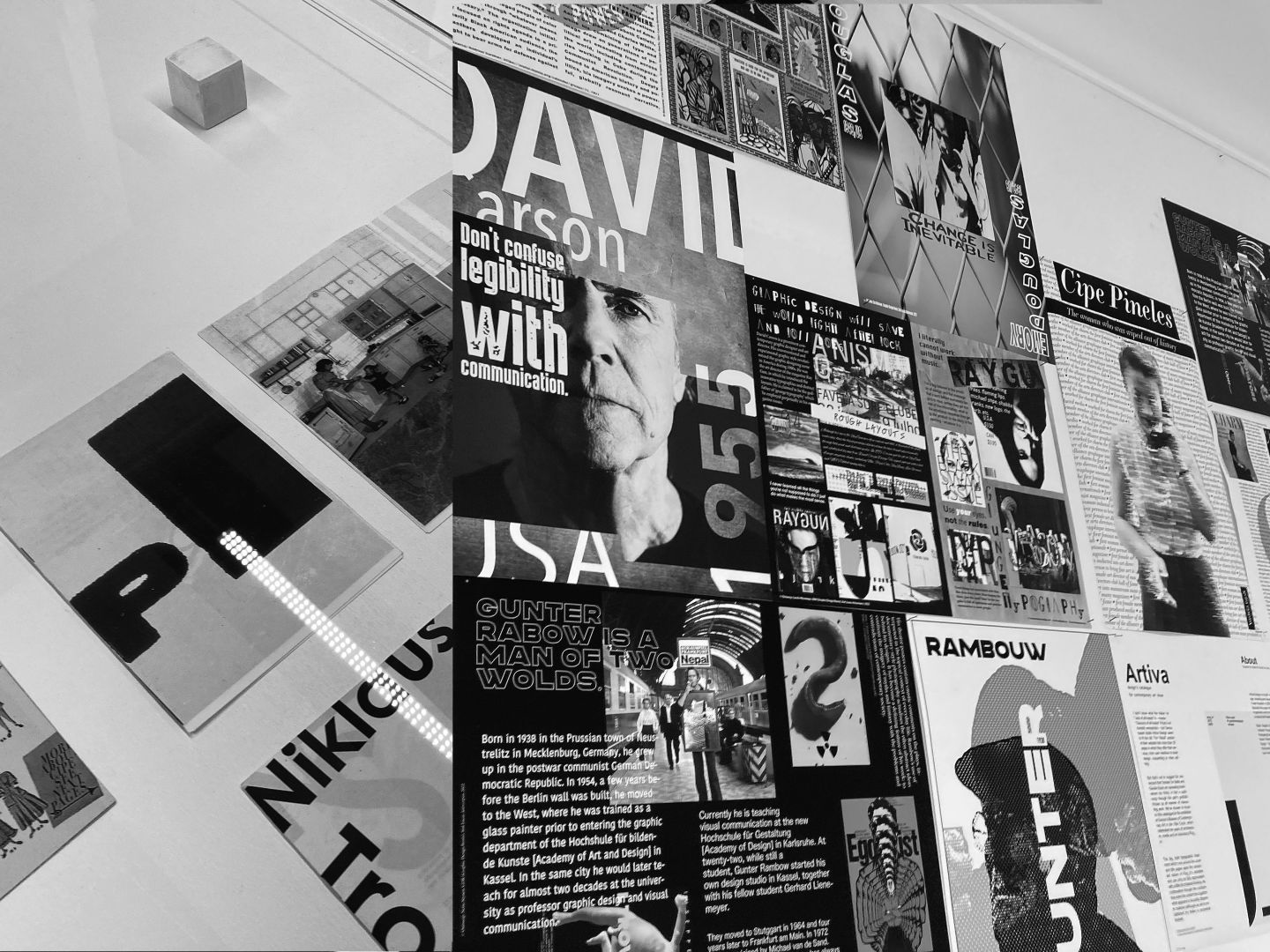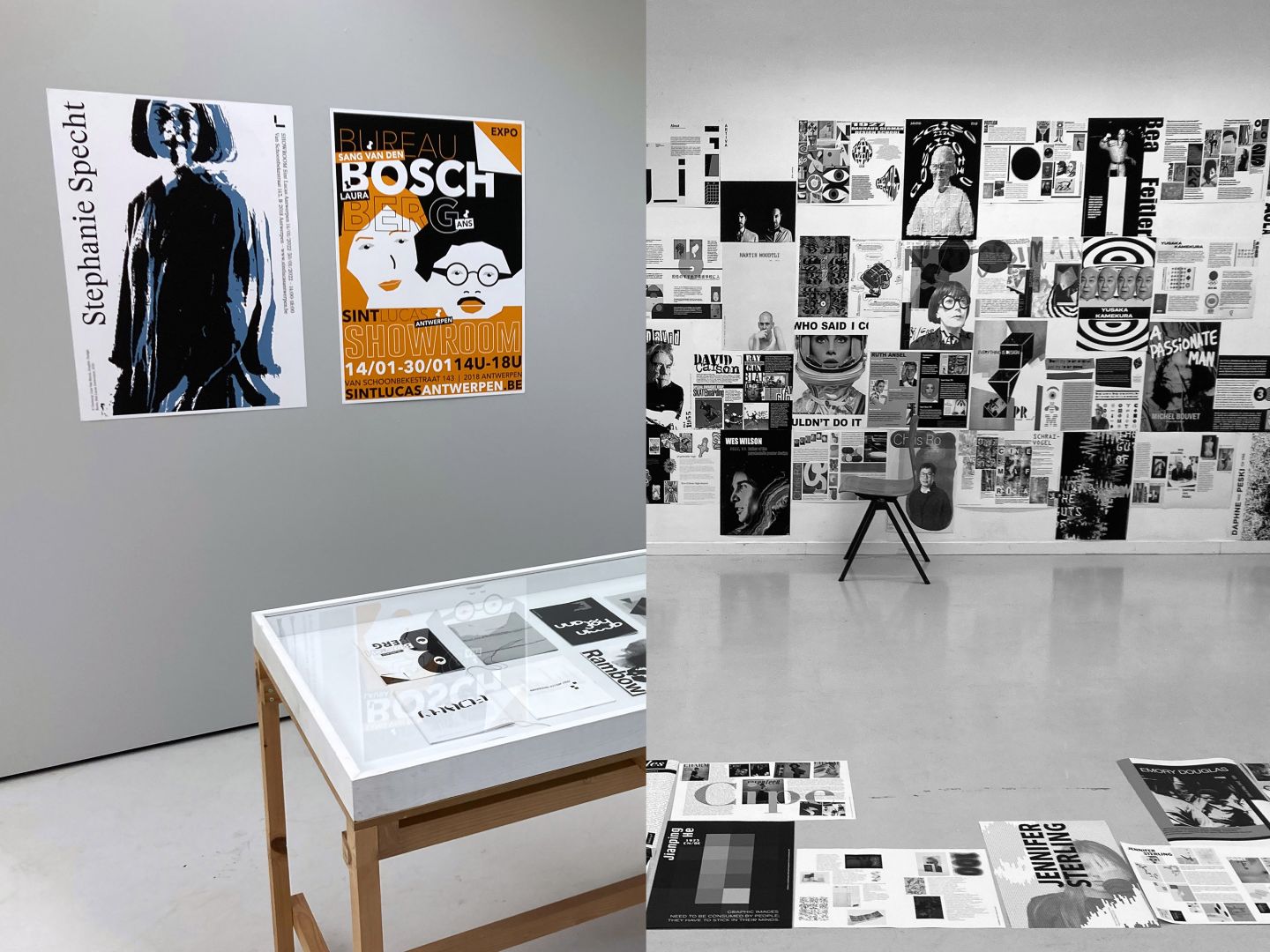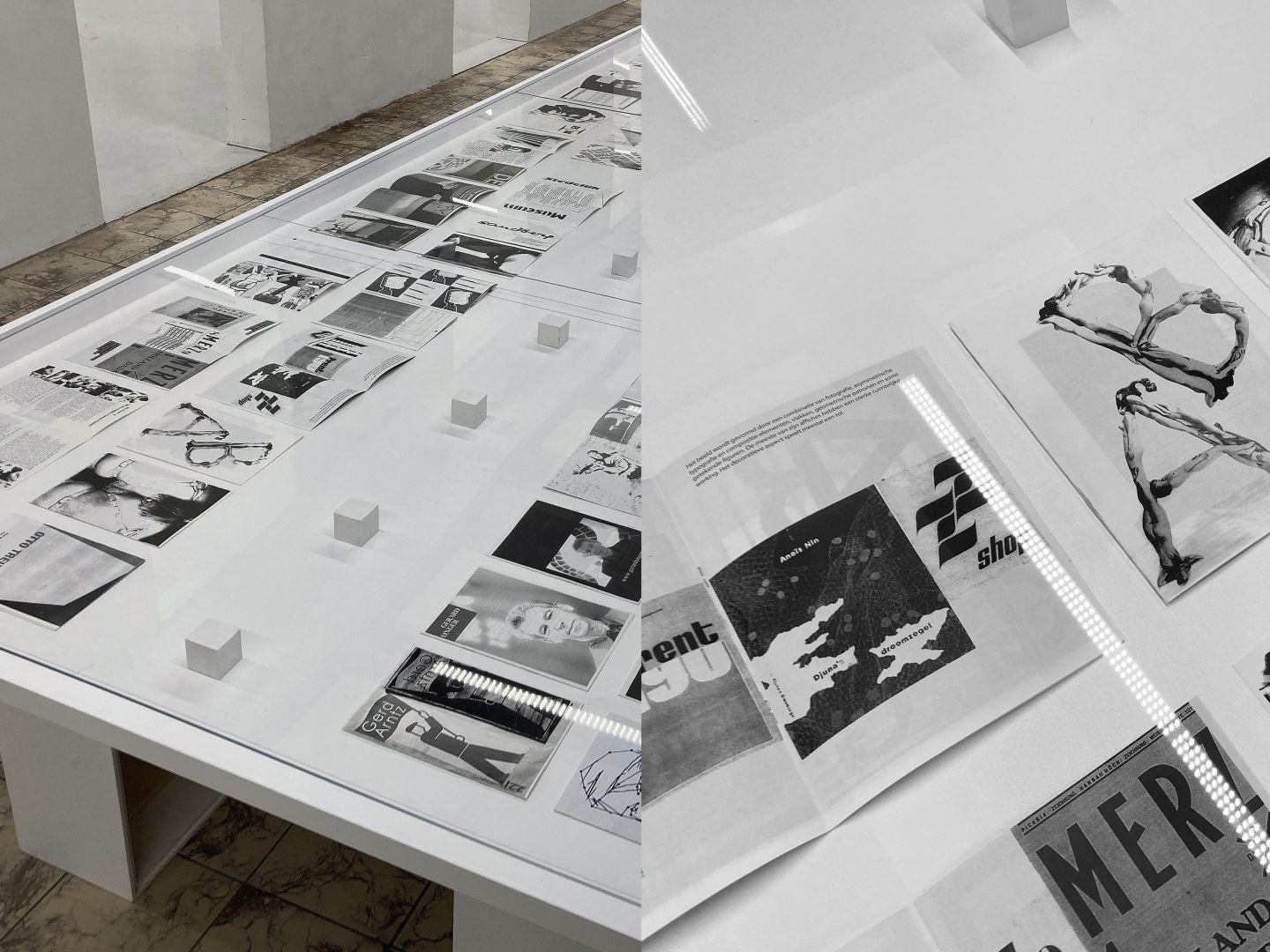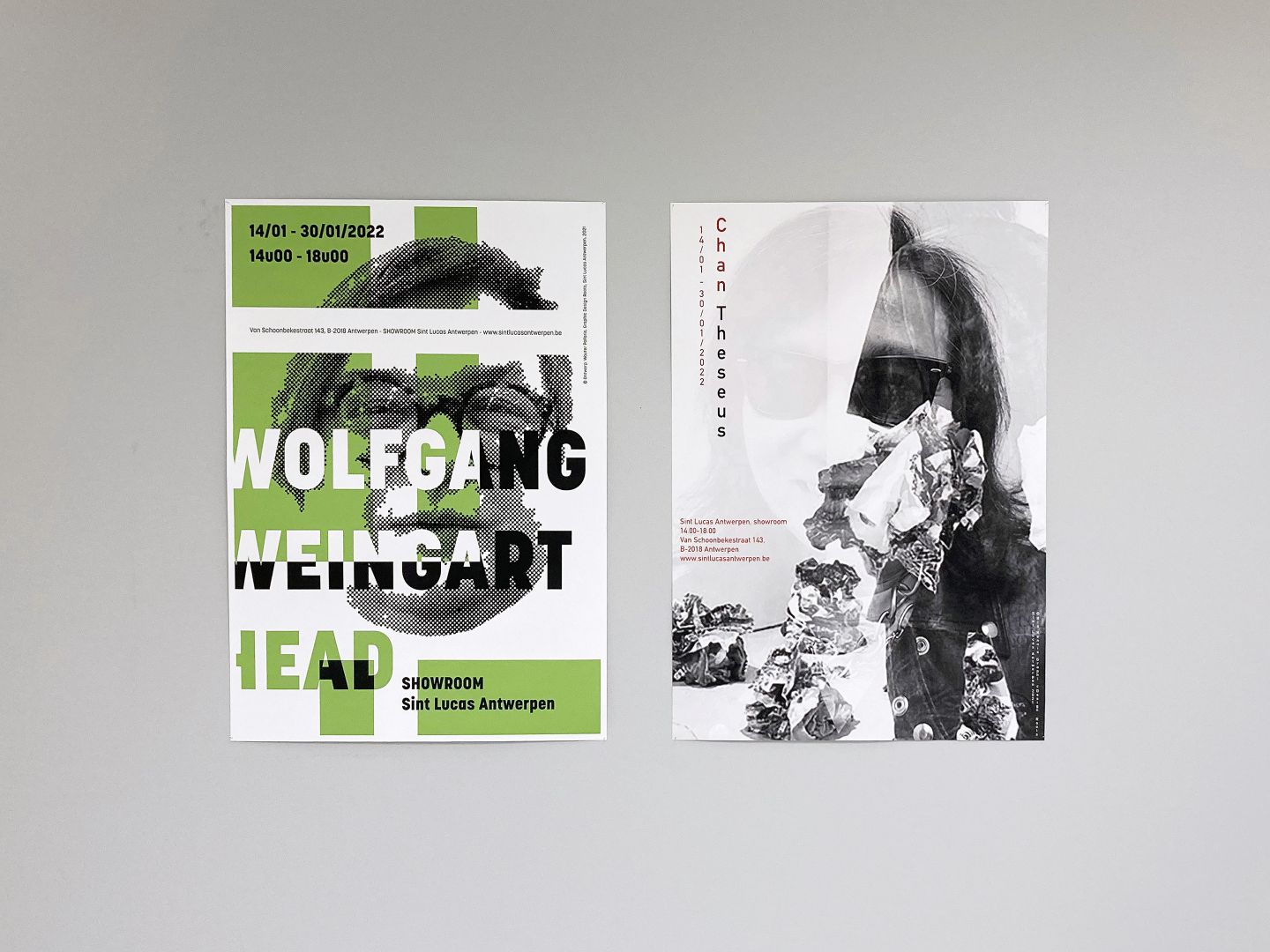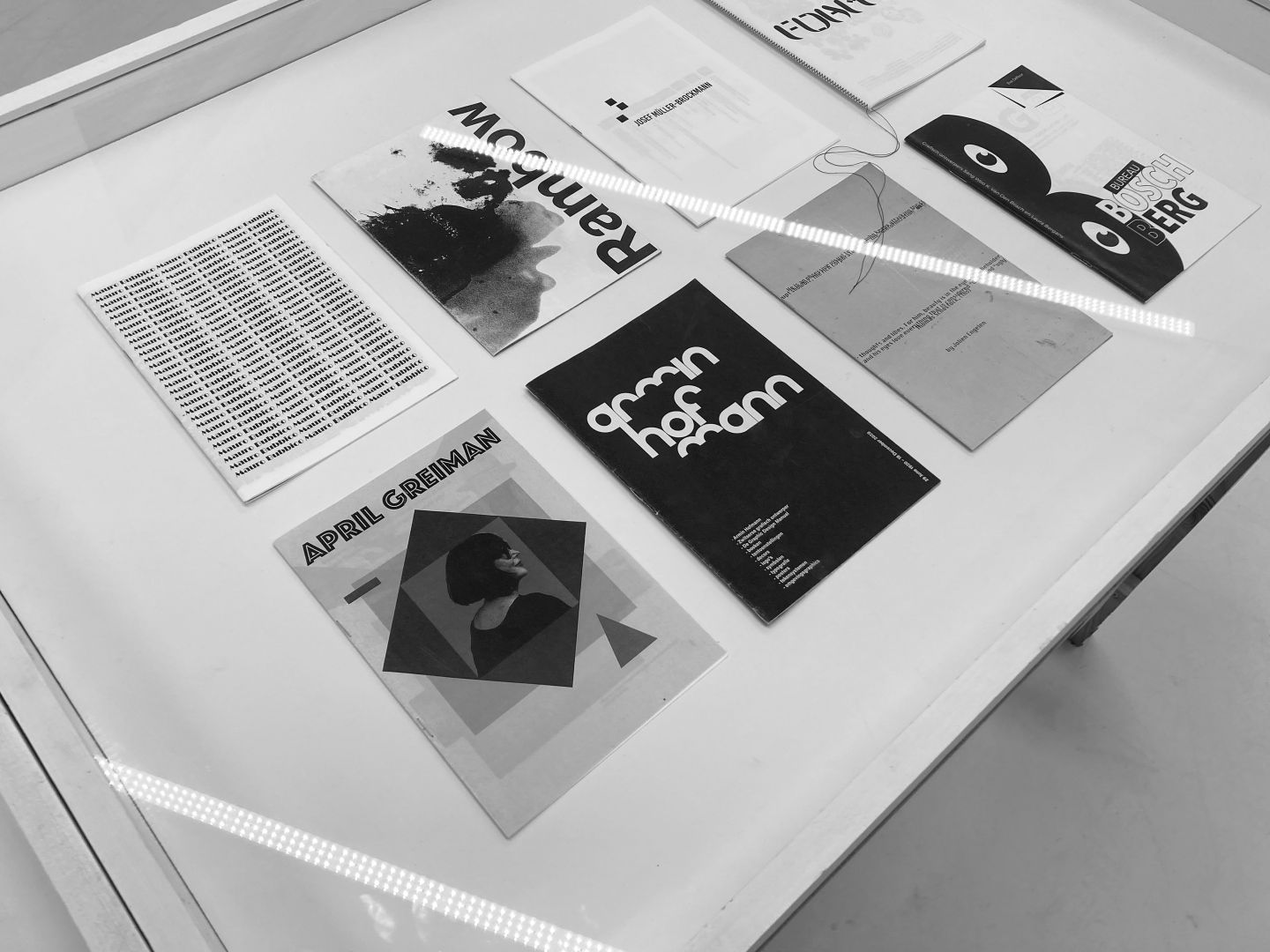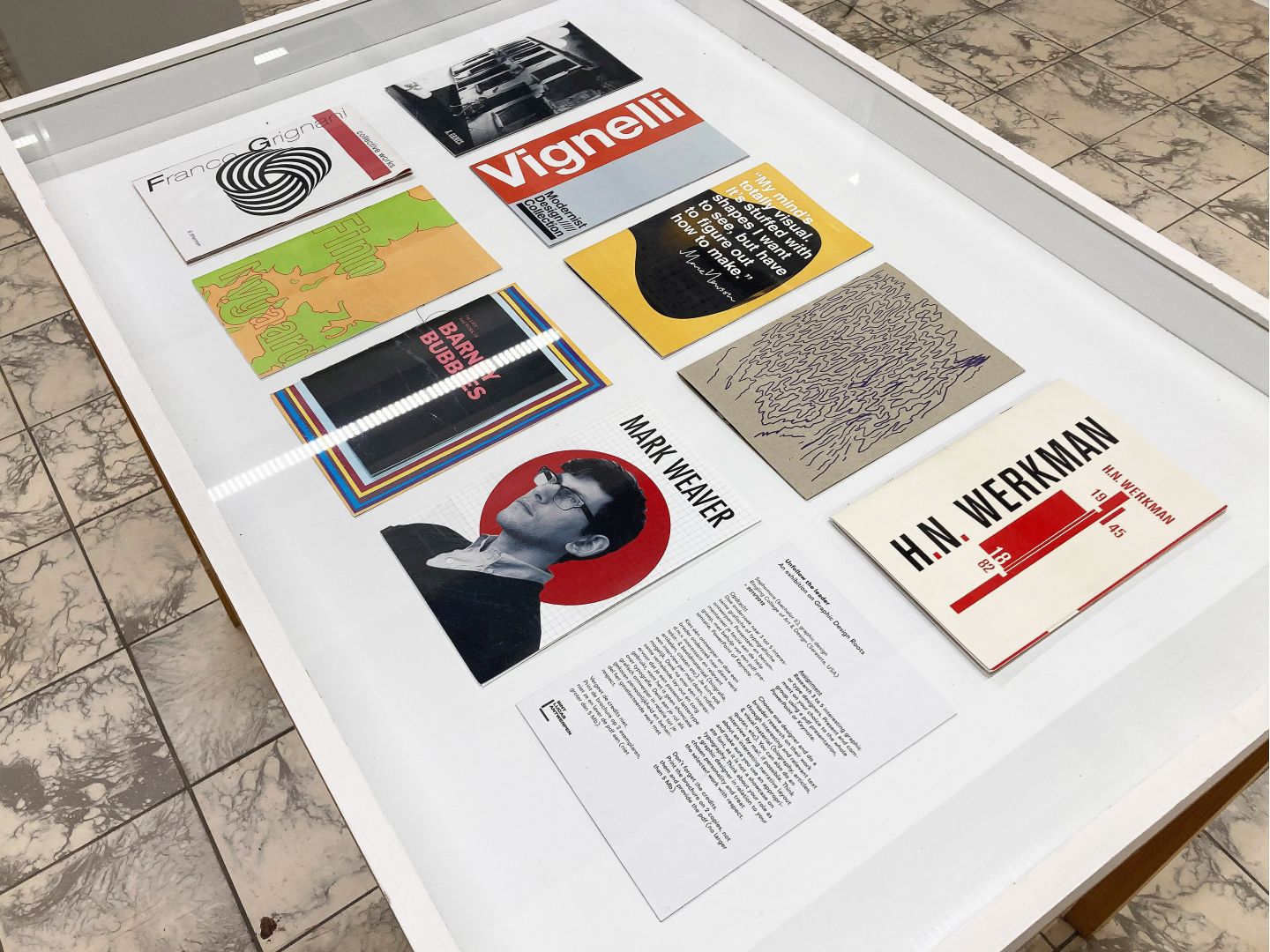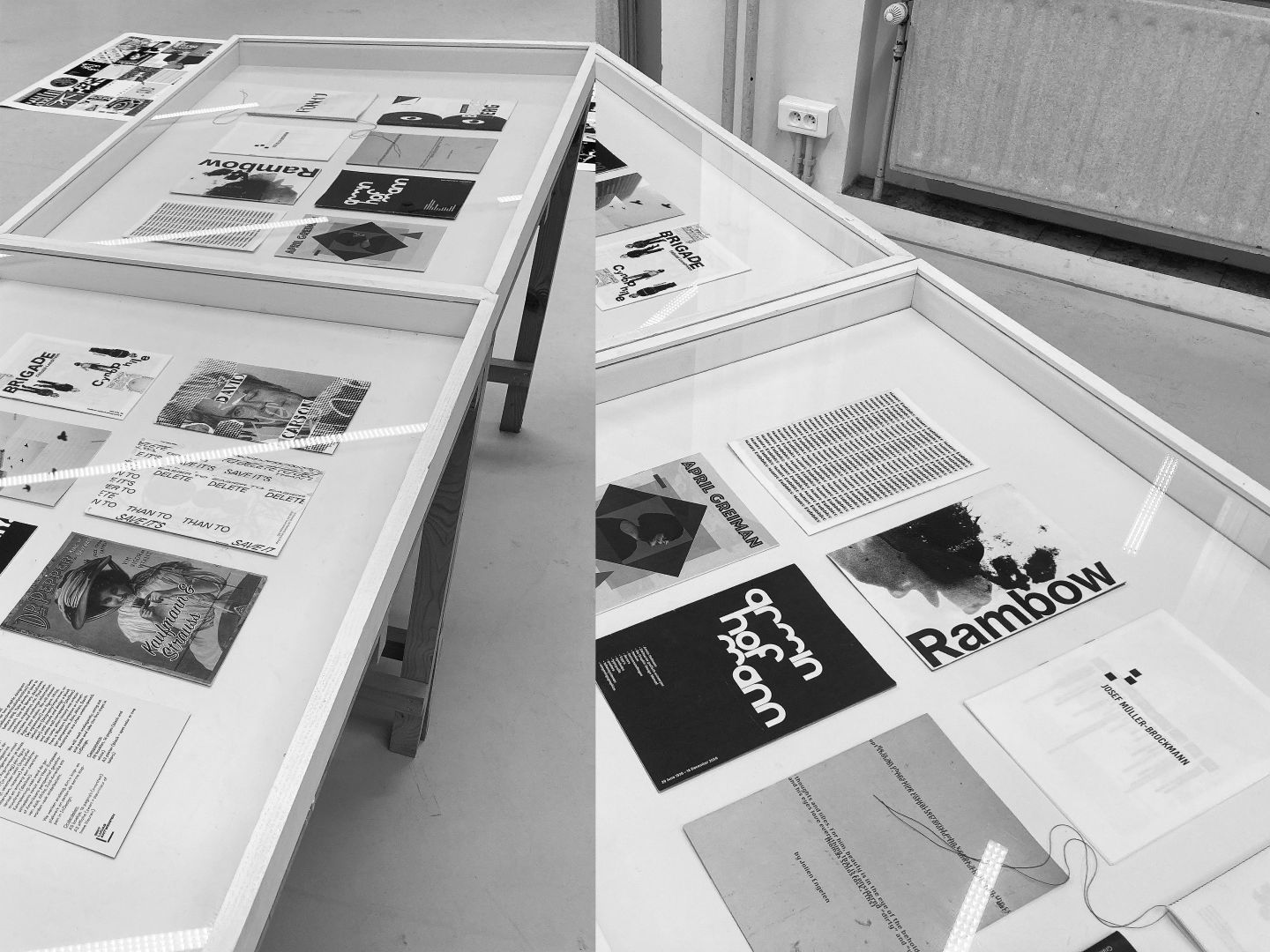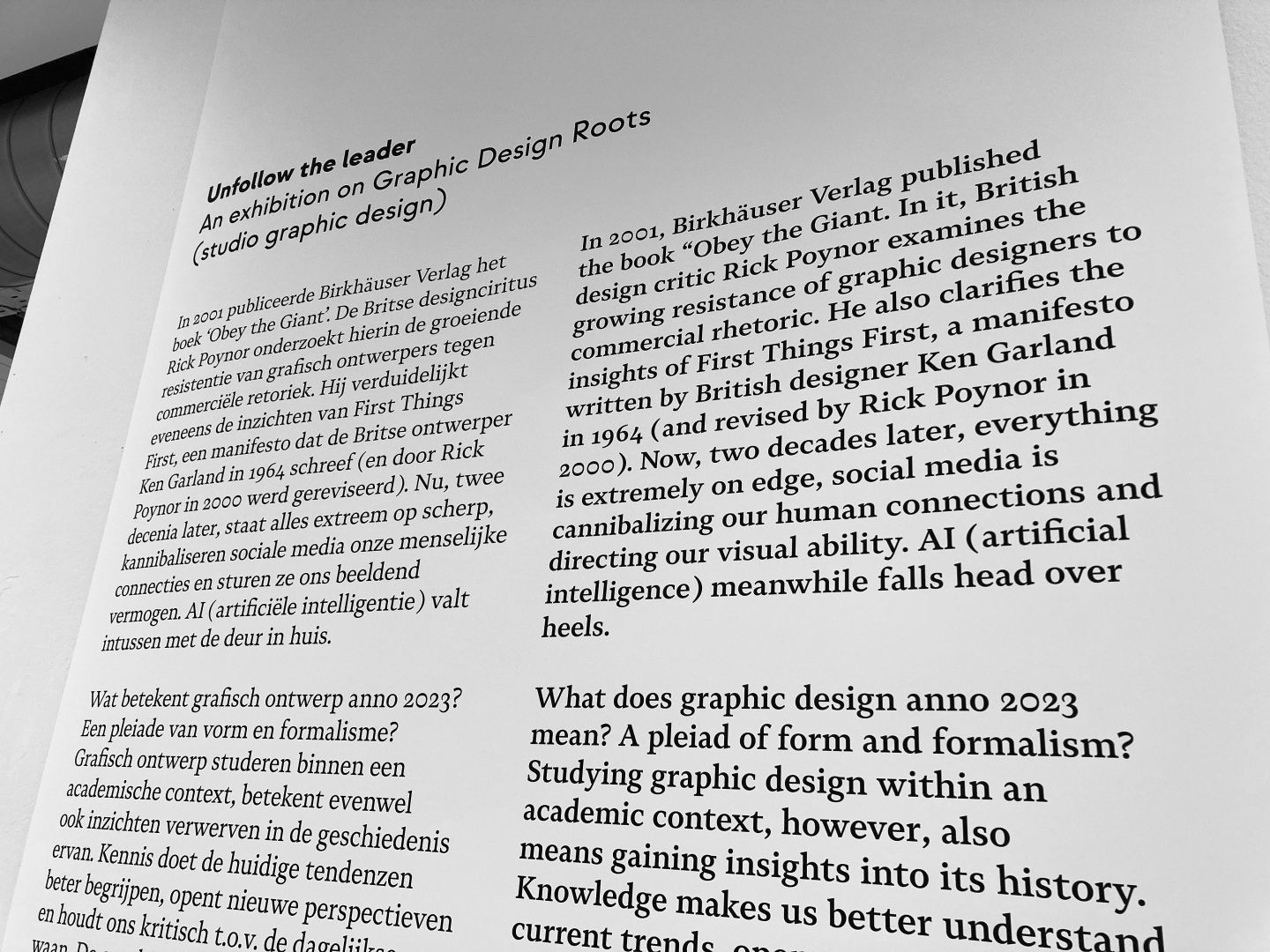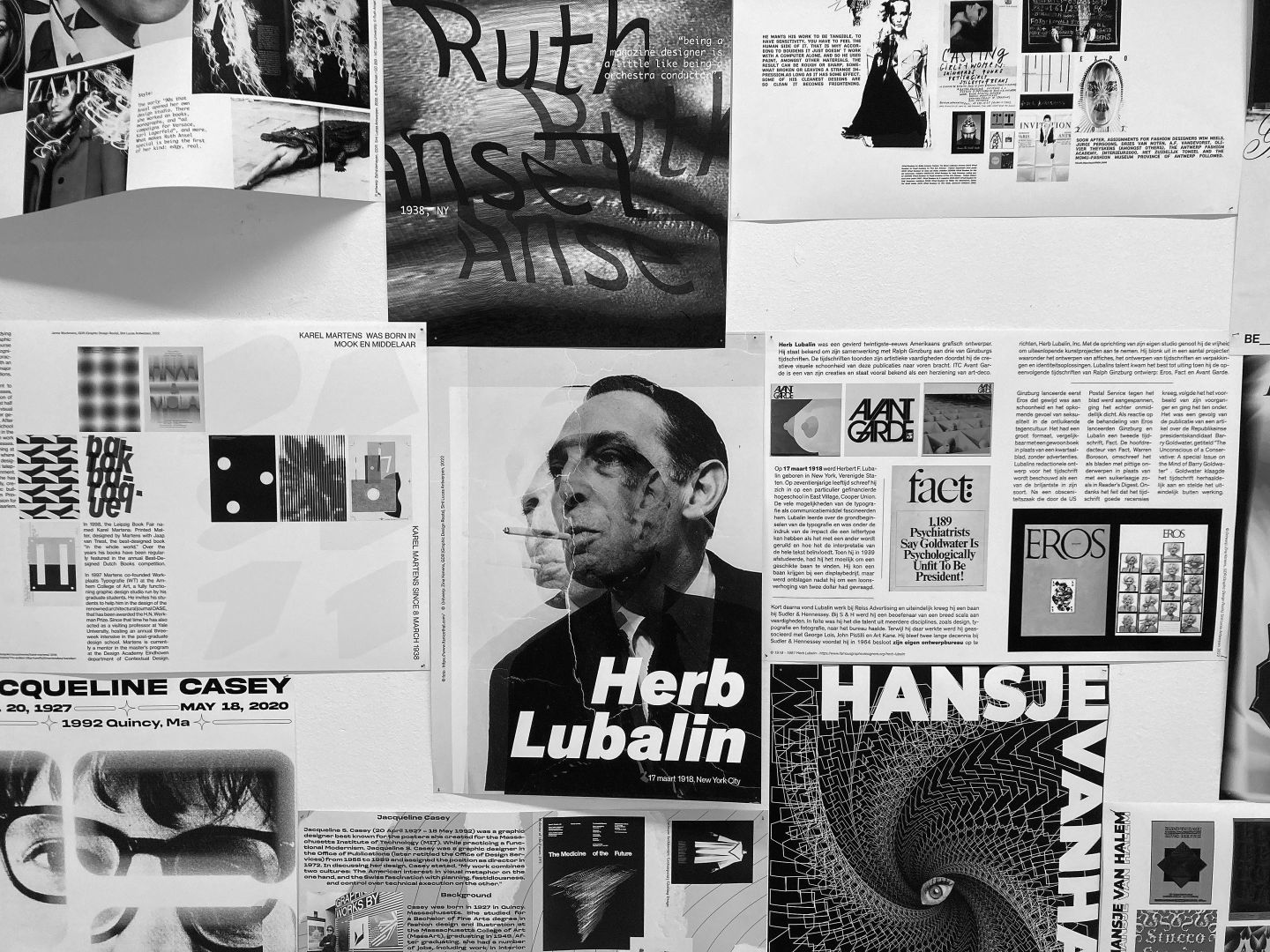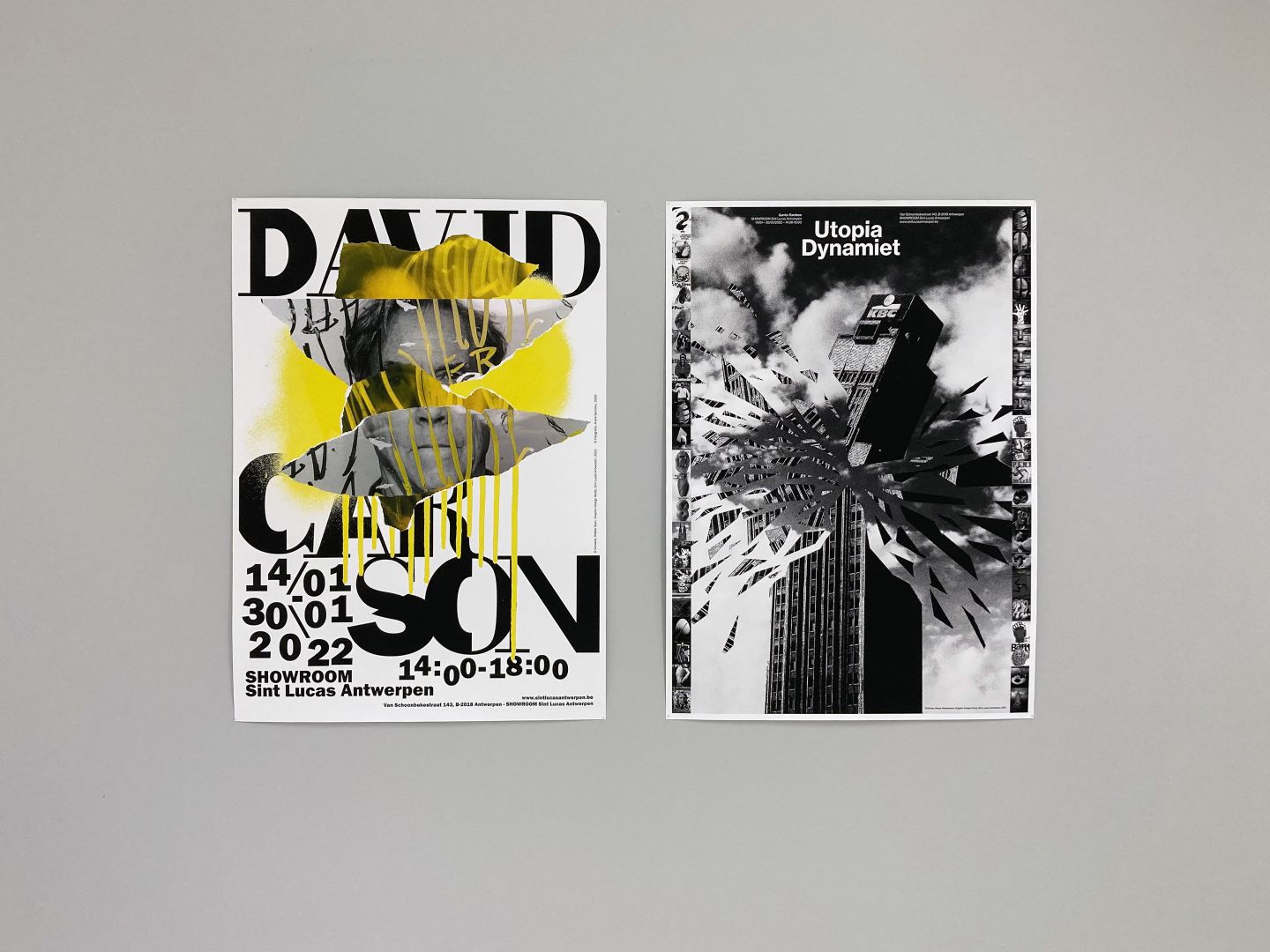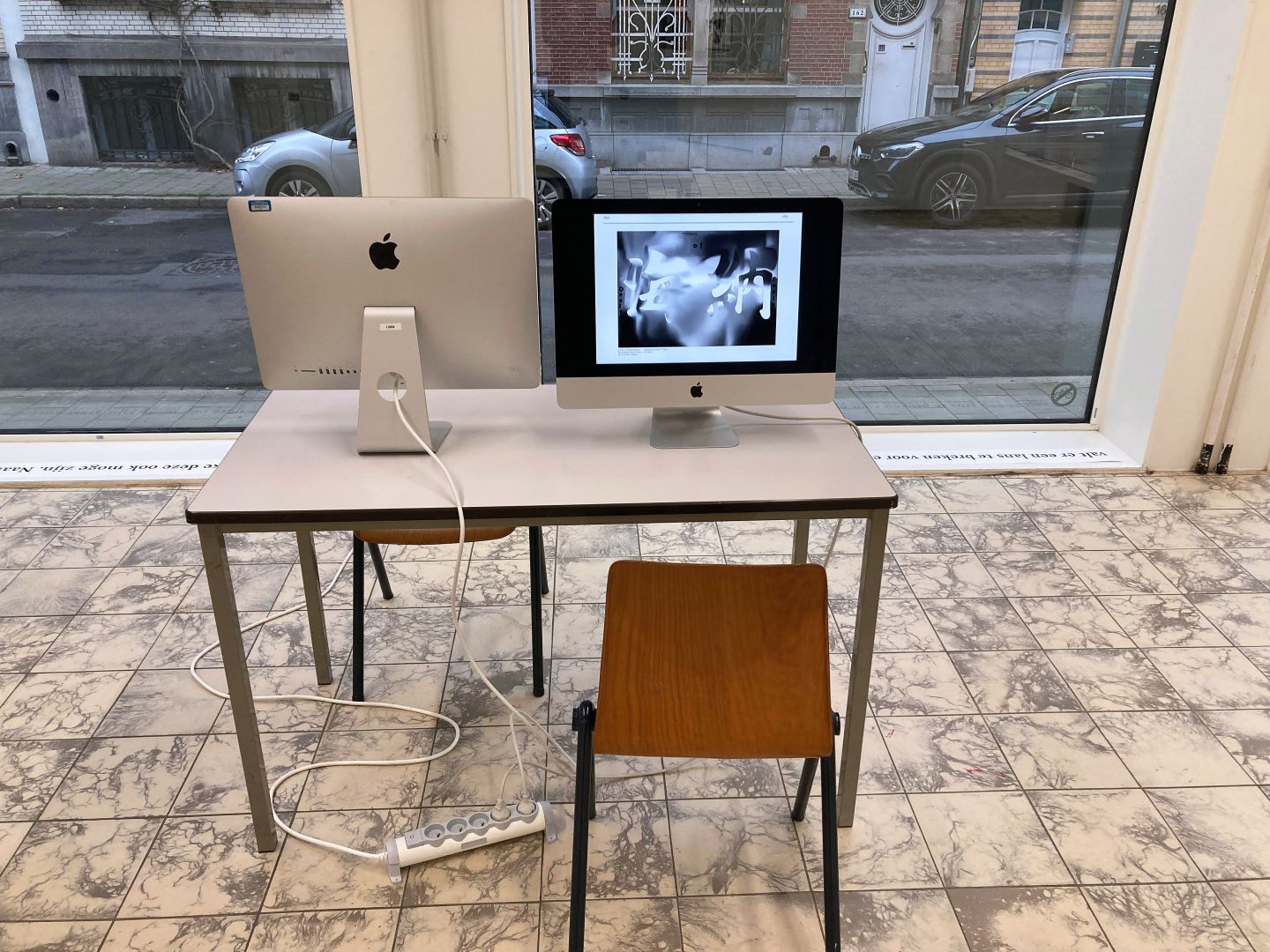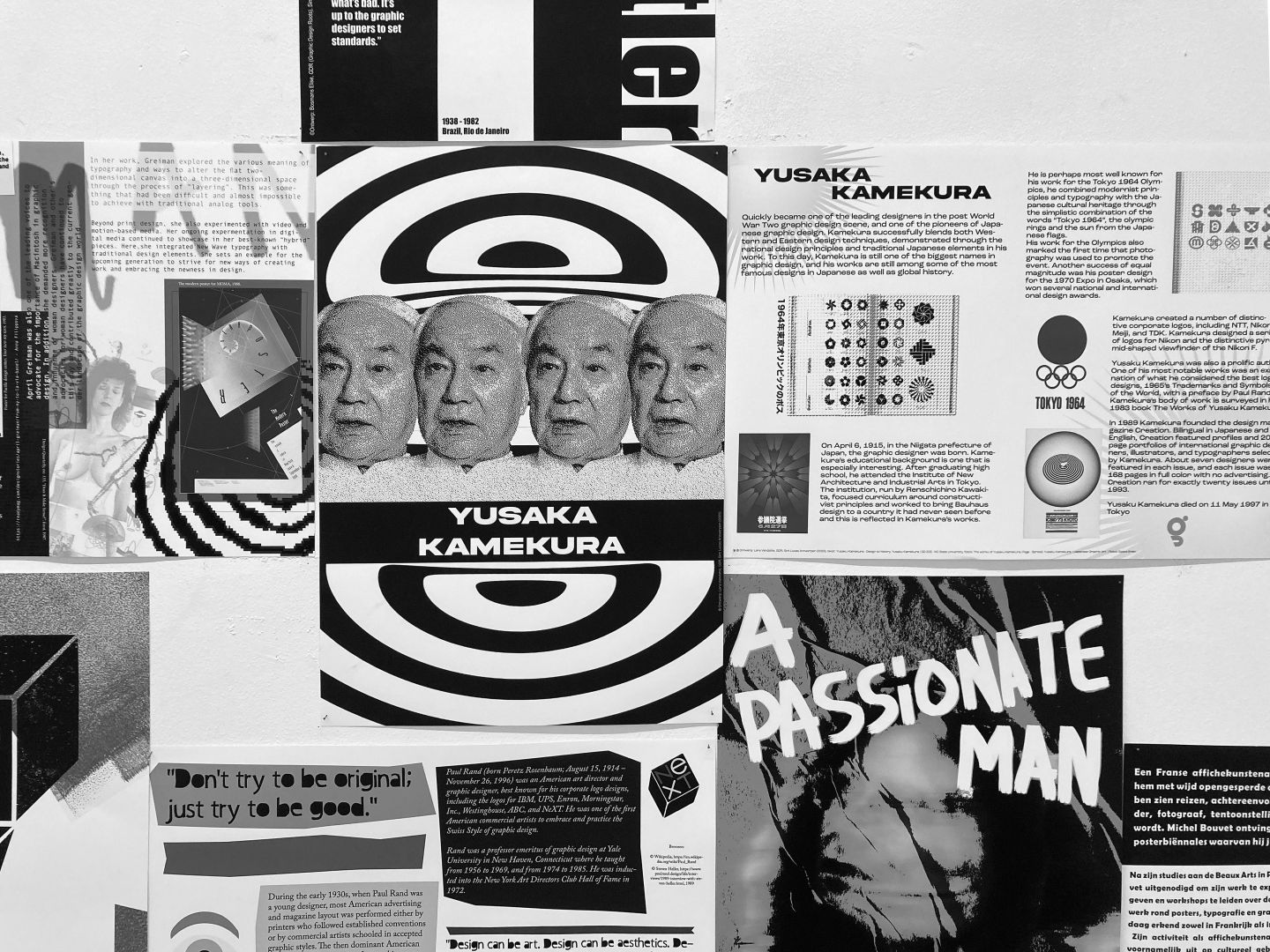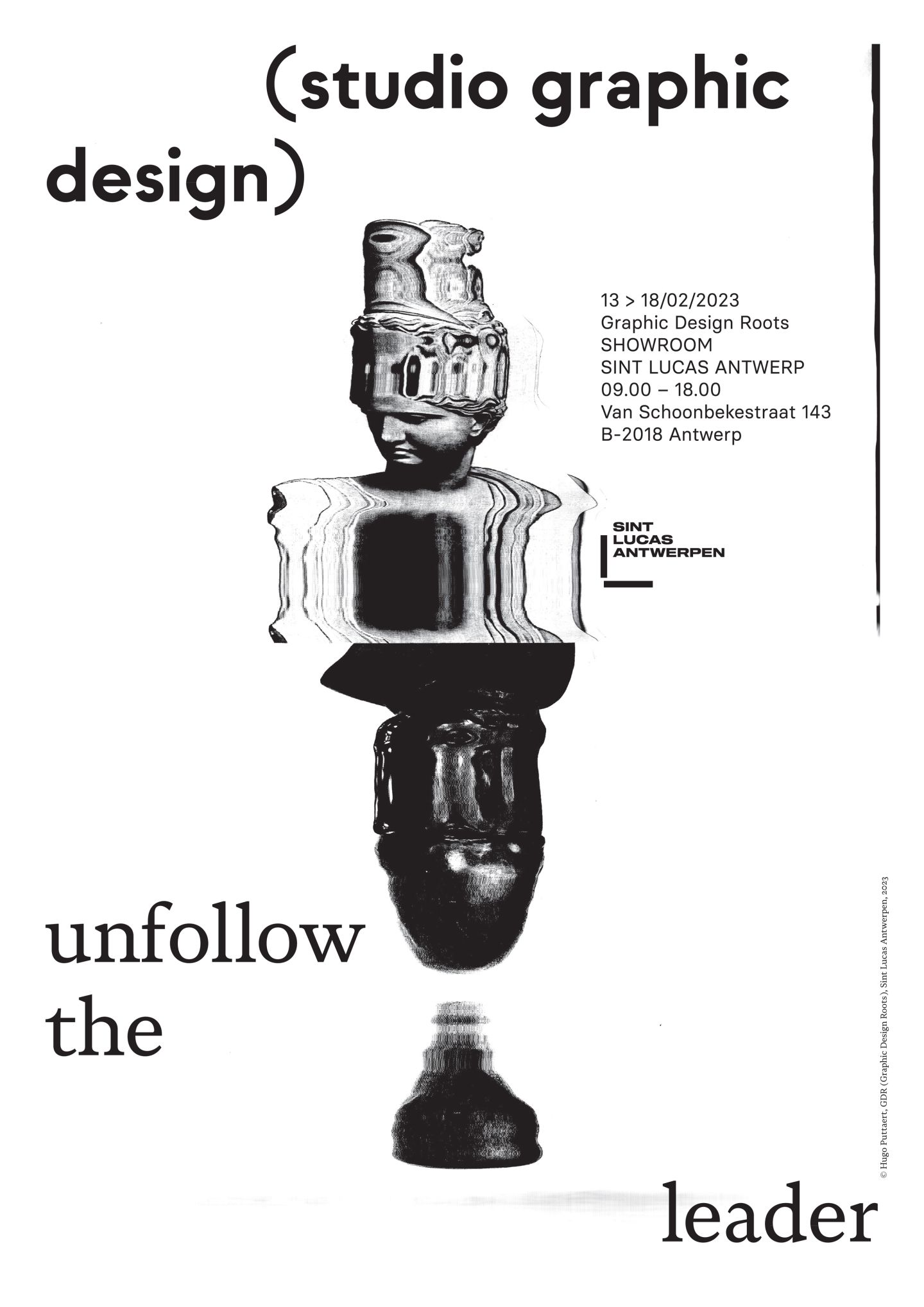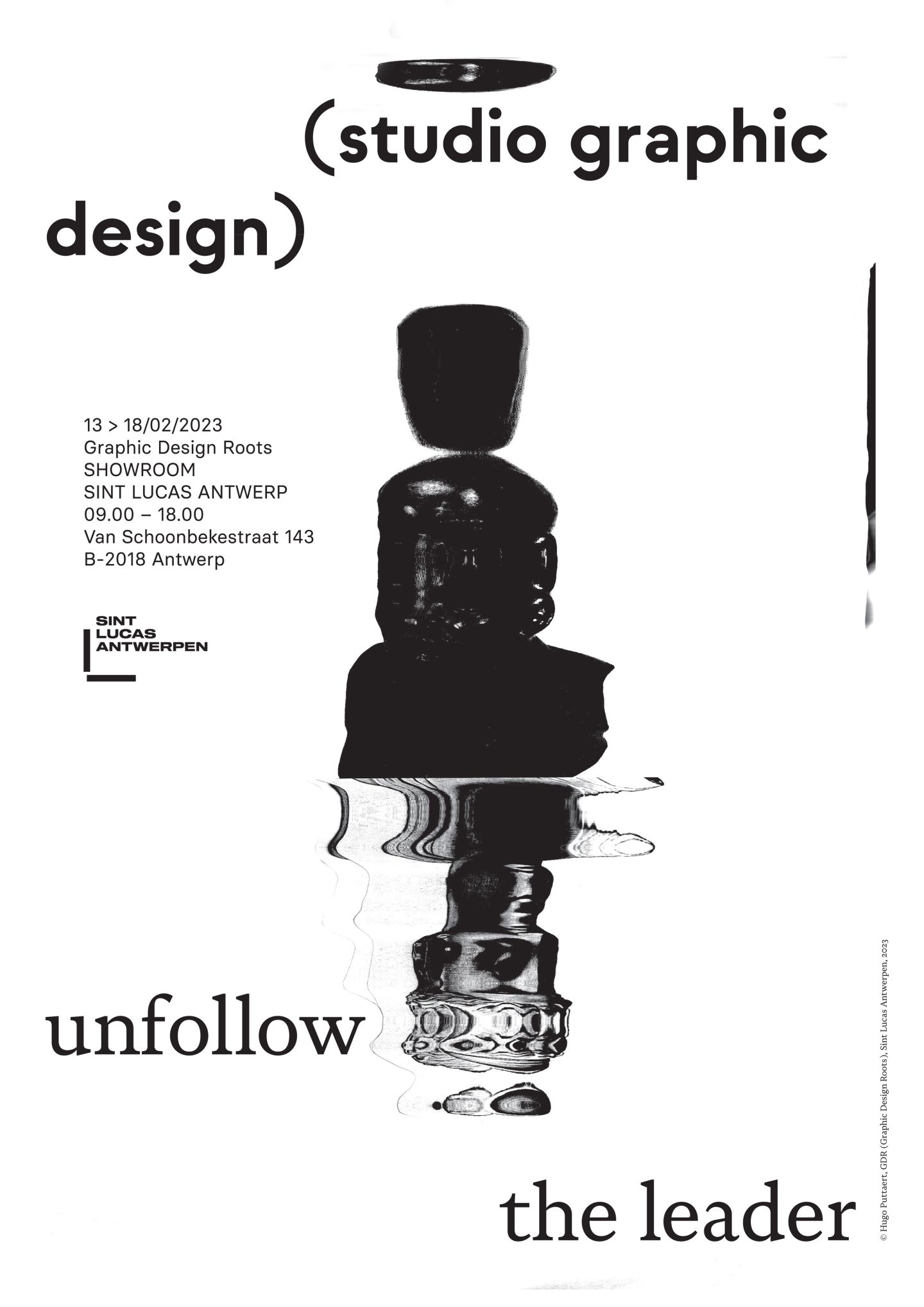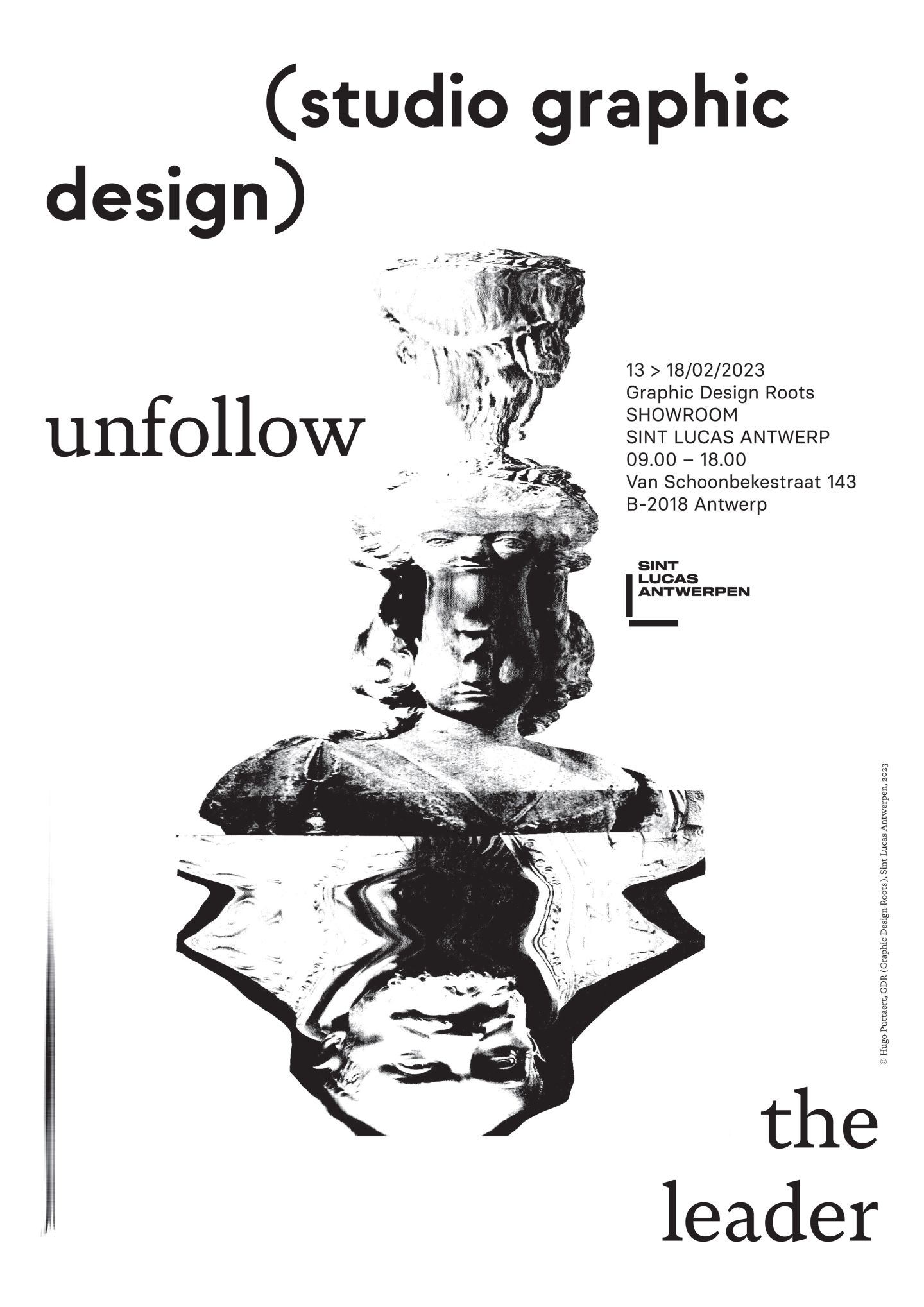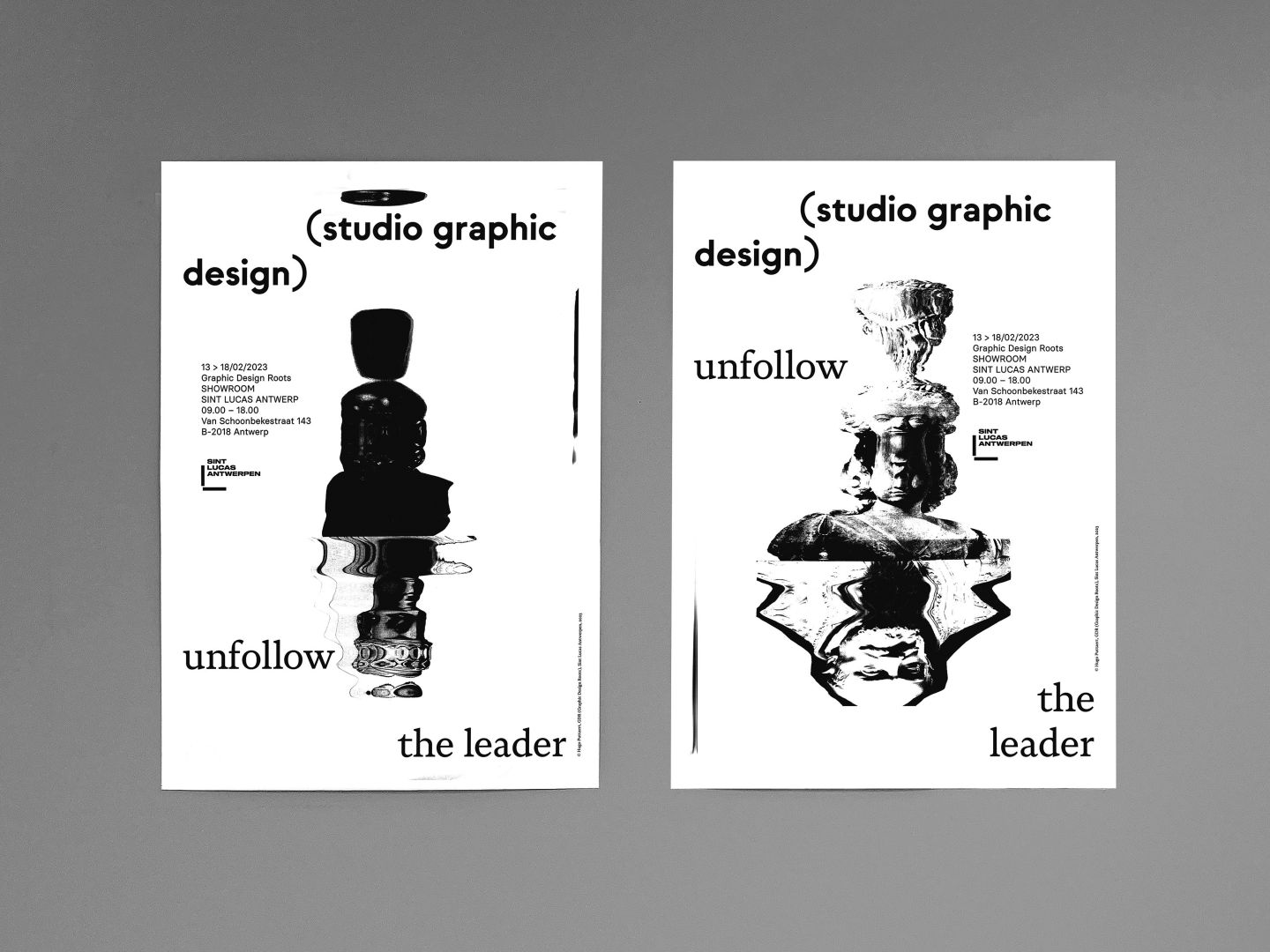 Info
Unfollow the leader.
Exhibition Showroom Sint Lucas Antwerp, Feb. 13 to 18, 2023
Unfollow the leader is a compilation of results from the Graphic Design Roots assignment (BA1 studio graphic design), in which students research, represent and comment on the recent history of graphic design. 'Unfollow the leader' reads like the sparring partner of 'Obey the Giant' (Rick Poynor, 2001), a critical objection to leadership, dominant thinking and the omnipotence of media, influencers and likes. This is precisely why a case can be made for an unbiased view, away from calibrated patterns of thinking, whichever they may be. By analogy with what the word roots means, renewal, in addition to being necessary and urgent, is therefore grounded.
This assignment was carried out by several groups of students (from Belgium and the US) during the period between 2008 and 2023, under the guidance of Hugo Puttaert.
Project initiated by and poster and exhibition design by © Hugo Puttaert (2023).
Read the expo text (Dutch & English)